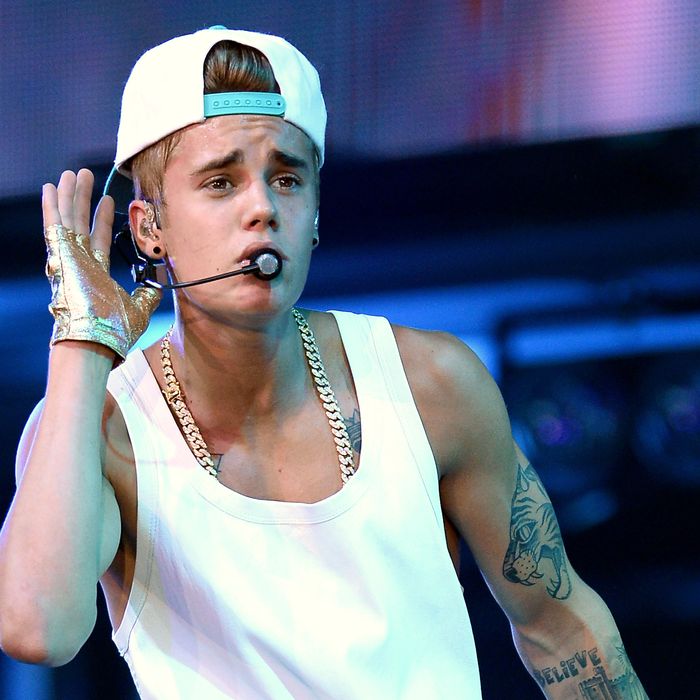 Photo: Ethan Miller/Getty Images
Justin Bieber is under investigation for a Southampton nightclub brawl in which his bodyguards allegedly attacked 22-year-old Wayne Rennalls, perhaps at Bieber's behest. Today "Page Six" offers an eye-witness report full of damning details, including Rennalls throwing a rock and a description of how Bieber "jumped out the sunroof of his car and slid down the car like he was in Die Hard … dropped his shirt and threw his hat … His people surrounded Wayne, who was getting punched from all angles."
But the most damning detail of all is how the fight started (emphasis mine):
A source told The Post's Frank Rosario the fight "was all over a little white H&M bow tie. One of the bottle girls liked it, so Wayne let her put it on. Justin was flashing all these girls with his flashlight. The girl with the bow tie went over to Justin and Wayne followed because he wanted his tie back. Then Bieber's people got in his face."
H&M currently has no little white bow ties for sale on its website, but here's a black one that costs $12.95. Fighting for bow ties and flirting by flashlight: damningly dorky.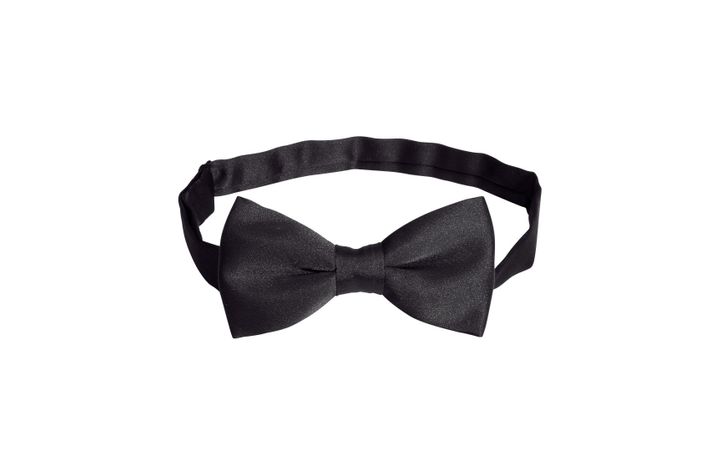 In other news, Mark Wahlberg thinks Bieber should "Be a nice boy, pull your trousers up, make your mum proud, yeah? Stop smoking all that weed, you little bastard." Damningly ironic. "He's a teenager living in a different day and age. I was in prison before I got a record out, and I don't think he's been to prison," Wahlberg continues. "He's a nice enough kid."