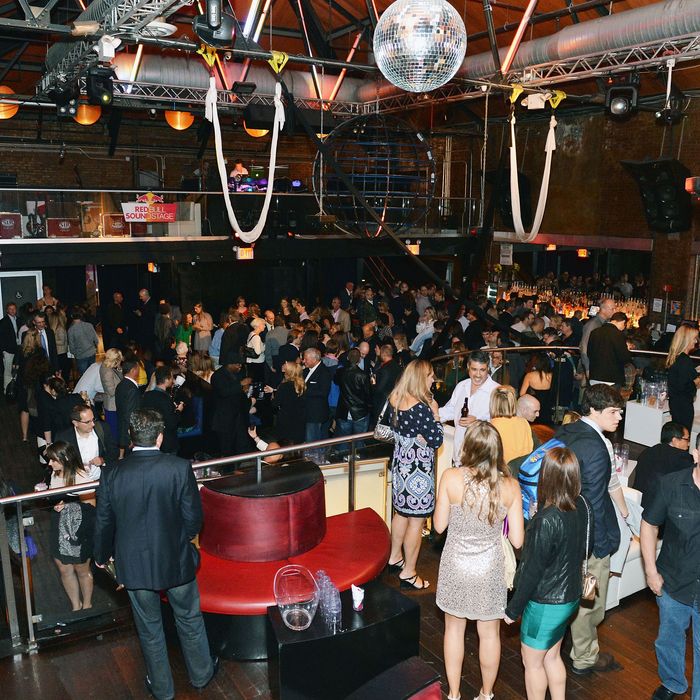 Photo: Slaven Vlasic/Getty Images
Manhattan Supreme Court Justice Alexander Hunter wrote this week that attorney and men's rights activist Roy Den Hollander was not the victim of age and gender discrimination in 2010, when a bouncer ordered him to buy a $350 bottle of vodka in order to obtain entry to club Amnesia (pictured) while letting in young women for free, the Daily News reports. Den Hollander is probably the most famous and most litigious anti-feminist in the United States. In the past decade, he has filed a number of federal lawsuits claiming his fourteenth amendment rights were violated by clubs and bars, including Copacabana, that hosted ladies' nights. He also sued to end federal funding to Columbia's feminist studies program, which he argued was a "modern-day religion."
According to a brief New Yorker profile, Den Hollander's dissatisfaction with the nightclub scene dates back to 2000, when he split up with his wife.
A former associate at Cravath, Swain & Moore, he had moved to Russia to work as a private investigator. There he met a woman, with whom he returned to New York. They were married in March, 2000, and separated by December. (In Den Hollander v. Flash Dancers Topless Club et al., Den Hollander sued his ex-wife and her employer under the auspices of a civil rico statute. The suit was dismissed.) "So what happened was, my best buddy in town called and said, 'You've got to get back in the social life,' " Den Hollander recalled. "We'd say, 'Hey, the Copa looks good tonight,' but we wouldn't go, because they're charging double for guys and maybe we didn't have the cash."
He's extremely quotable. From the Daily News:
On bottle service: "They're doing the same thing they did in the Deep South back in the 1950s. Having to buy a $350 bottle of watered down vodka — that's the 'sitting in the back of the bus' for us!"
On why he never reveals his age (66): "If I'm hitting on some young girl at the club – and I won't be hitting on an older one because they don't look as good — if she knows how old I am I'm not going to be able to exploit her infinite capacity to delude herself into thinking I'm younger."
On his legal battles: "I've come to the conclusion that whenever I go into court and I'm fighting feminist ideology or political correctness, I'm going to lose. Either I'm a stupid lawyer, or I'm stupid for thinking the court will enforce the rights of guys."
No comment.