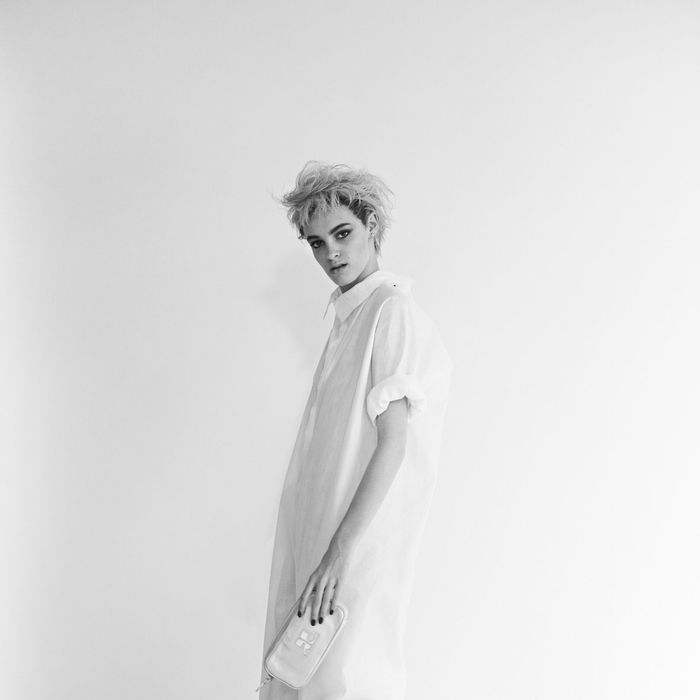 Photo: Max von Gumppenberg and Patrick Bienert/Courtesy of CR
For CR Fashion Book's latest installment in the "Seven Ways" series, Carine Roitfeld decided to go for the advanced course by putting model Kremi Otashliyska in a $9.50 pair of disposable paint coveralls from Home Depot, paired with silver space-age boots from Courreges. The photos, shot by Max Von Gumppenberg and Patrick Bienert, are a testament to how the attitude of the wearer matters more than the clothes themselves. But even Roitfeld's styling couldn't really overcome the fact that you can't do that much with a white jumpsuit beyond resembling the chicest person at the cult meeting.
Looks ranged from "day suit," the jumpsuit, a tiny Courreges clutch, silver boots, and hair tousled with Bumble & Bumble surf spray …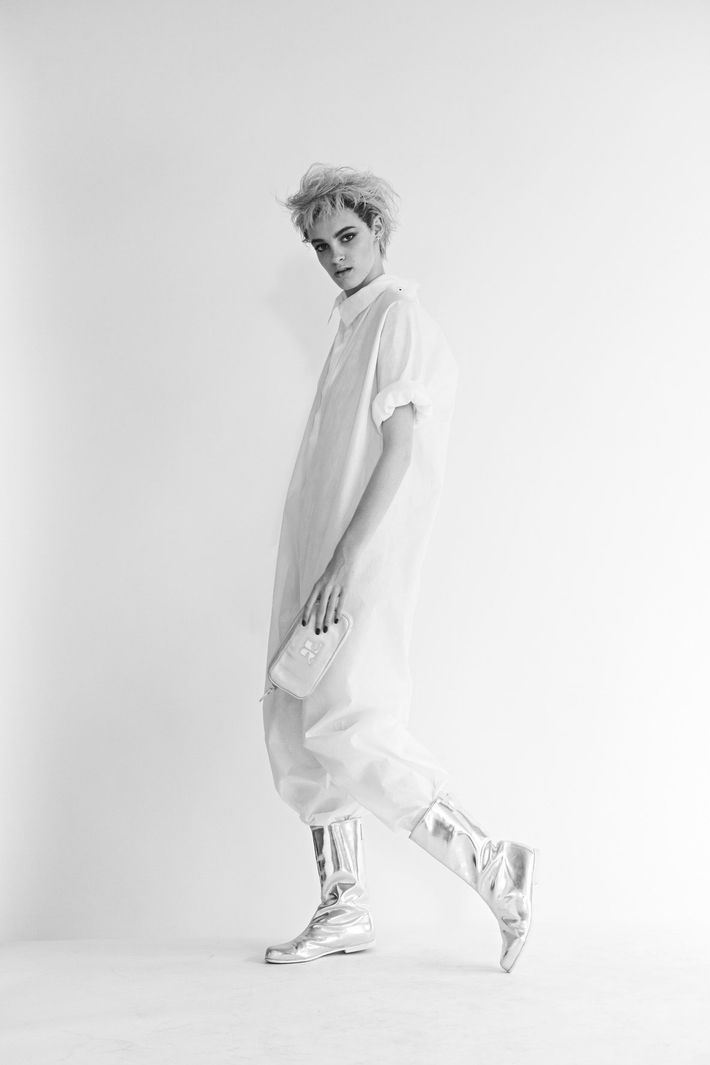 … to "sporty suit," the jumpsuit, a T-shirt, the silver boots, and curled hair tousled with holding wax.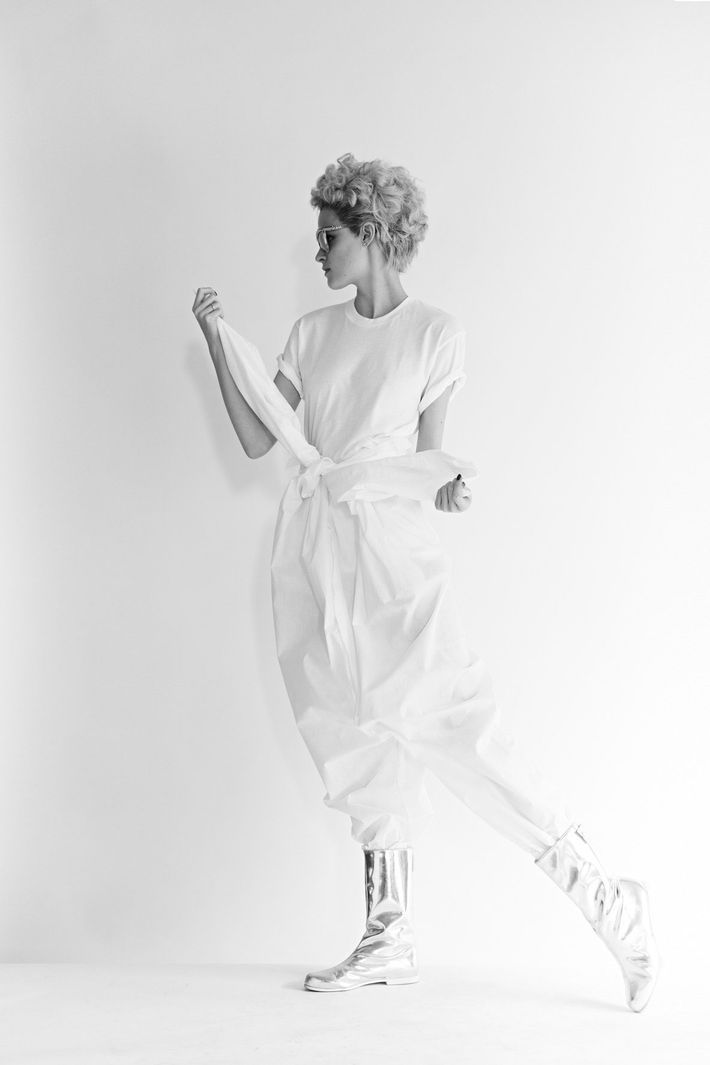 And a personal favorite, the "sailor suit": the jumpsuit, J.W. Anderson crop top, silver boots, and hair topped with a hat.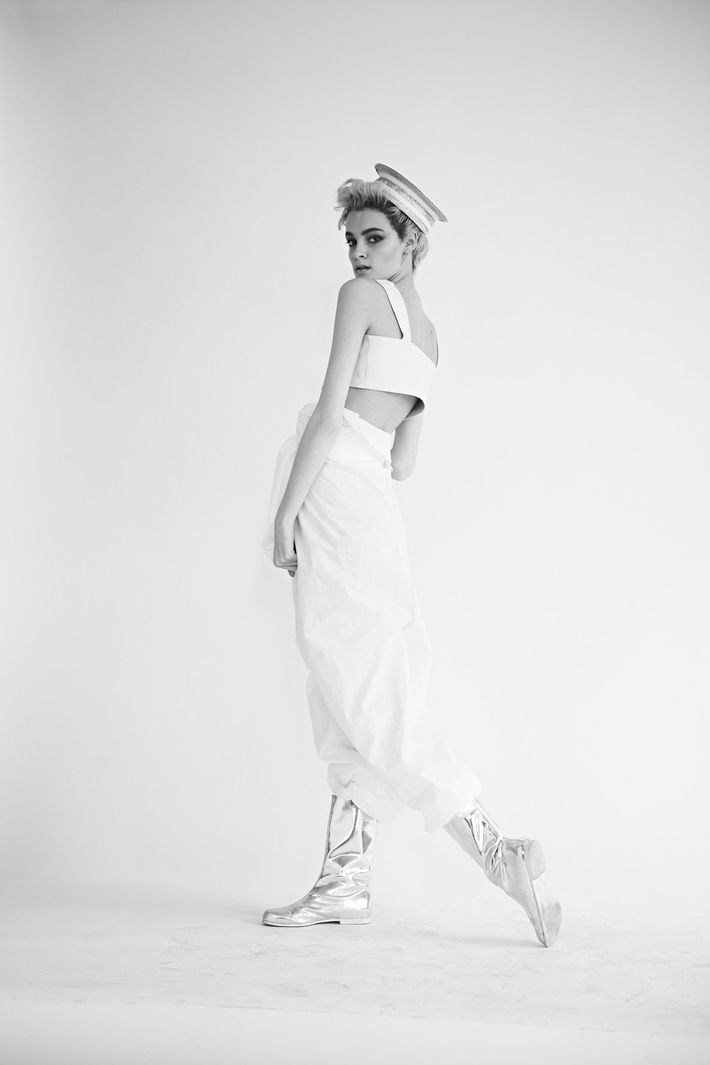 Unlike her other installments, which have included the masterful styling of an Equipment button-down and a Chanel bag, CR decided to focus on hair tips by Akki to illustrate the difference between "prim suit" jumpsuit and "day suit" jumpsuit.