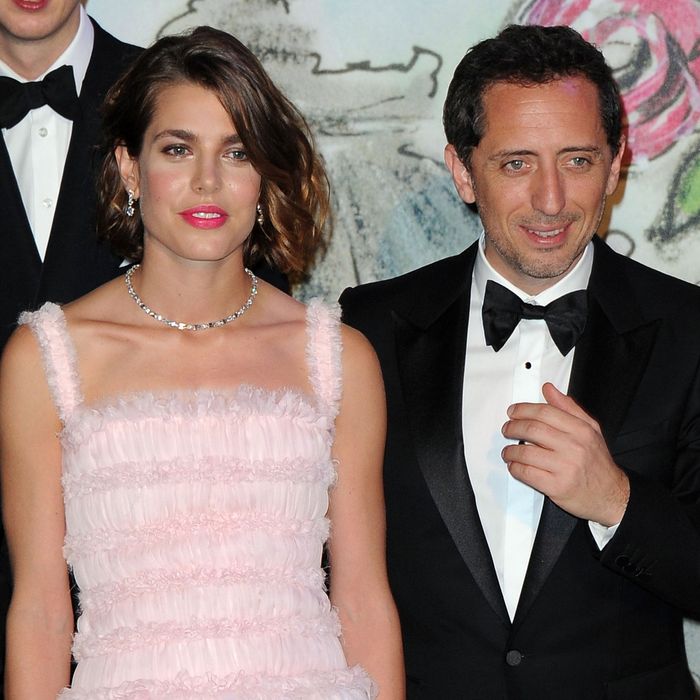 Charlotte Casiraghi.
Photo: Pascal Le Segretain/Getty Images
In the wake of yesterday's announcement that Andrea Casiraghi will marry his longtime girlfriend, Tatiana Santo Domingo, on August 31, more news from the Monegasque heirs: Charlotte Casiraghi, princess of Monaco, is supposedly pregnant and engaged to French actor Gad Elmaleh, whom she's been dating since 2011. "Sources confirm" to People that Charlotte is expecting her first child around Christmas, and will wed sometime this fall. Like her brother, she'll have a "private" ceremony, which means only *select* press will be invited. 
So, which will be THE wedding of the year, to use Vogue parlance? Let's compare: Andrea is marrying into the Santo Domingo family, which is enormously wealthy and carries more international clout (and has the Lauren Santo Domingo connection). But Charlotte is a Gucci face, which holds weight. Plus, she's an Olympic equestrian, which adds cachet, and she's pregnant, which means her (Gucci) wedding dress will be more interesting.
Should you care, 27-year-old Charlotte is lower than her 29-year-old brother on the royal totem pole (she's third in line to the Monegasque throne, while he's second), which gives her even more reason to outdo his wedding. Let the 2013 Casiraghi bride-off begin.