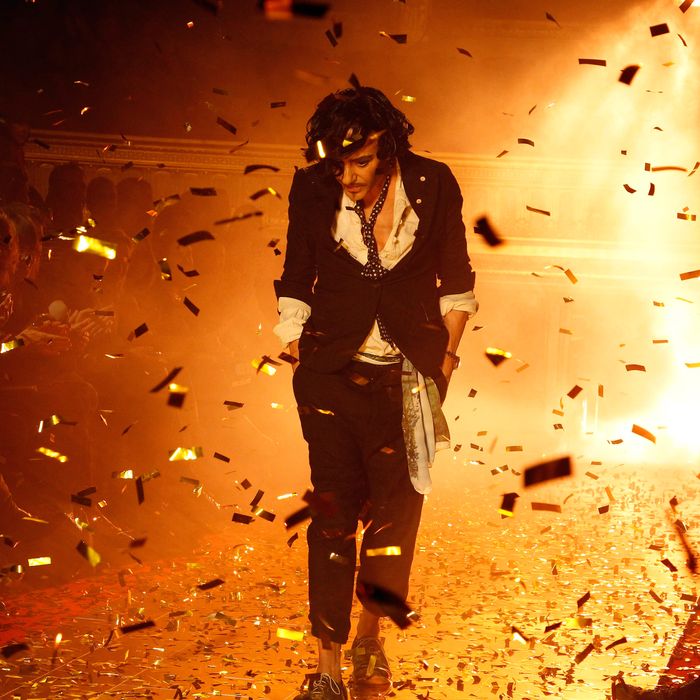 Galliano.
Photo: Eric Ryan/Getty Images
With New York Fashion Week just a month away (!!!) and not much other fashion news to talk about, let's see what John Galliano's been up to lately. Will he take up another residency at Oscar de la Renta this season, as he did last January? WWD says the former Dior designer is "in talks with de la Renta about a more permanent position," but nothing's come of it yet. The fashion house's CEO, Alex Bolen, says today:
As we have said before, we are deeply impressed with John's talent and would love to find a way to work with him in the future. To date, we have not found that way.
So, too bad, hugs and back slaps all around, maybe next time! Meanwhile, Galliano's publicist says he's on vacation. Should we assume he's sitting out the spring 2014 collections, perhaps to let his June Remorse Tour sink in for a bit longer?