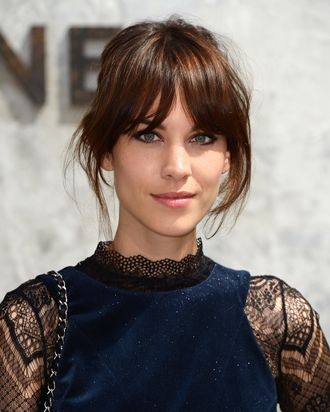 Photo: Pascal Le Segretain/Getty Images
As a spokesperson for L'Oréal, Alexa Chung gave us some of the best and most unexpected hair advice we've gotten in a while. Now, after inking a cosmetics deal with indie beauty brand Eyeko, the multitasking "It" girl allows us all to replicate her impeccable eye makeup with a limited-edition eyeliner and mascara set, featuring her signature (and eye) on the packaging. "Liquid liner is my savior. Other people like other things to feel like they look normal, but for me, I'm pretty much naked without my eyeliner on. It's my comfort blanket," she told WWD.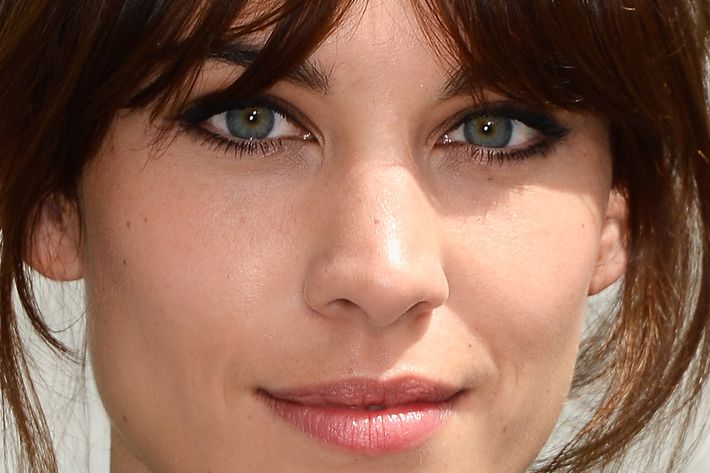 She mentions that the idea to endorse the liquid-eyeliner set came to her during a hungover lunch meeting with Eyeko founders, Max and Nina Leykind — so maybe the decision to make the mascara waterproof was inspired by Chung's eye makeup smearing down to her cheeks? Chung's set is on preorder here, but will be available in Sephora, Space NK, and Selfridges starting in November, just after the release of her first book on October 29. Seriously though, is there a venture the model, author, British Vogue editor, underwear aficionado, and Fuse News host won't dabble in? We'd like an Alexa Chung energy-drink collaboration next.