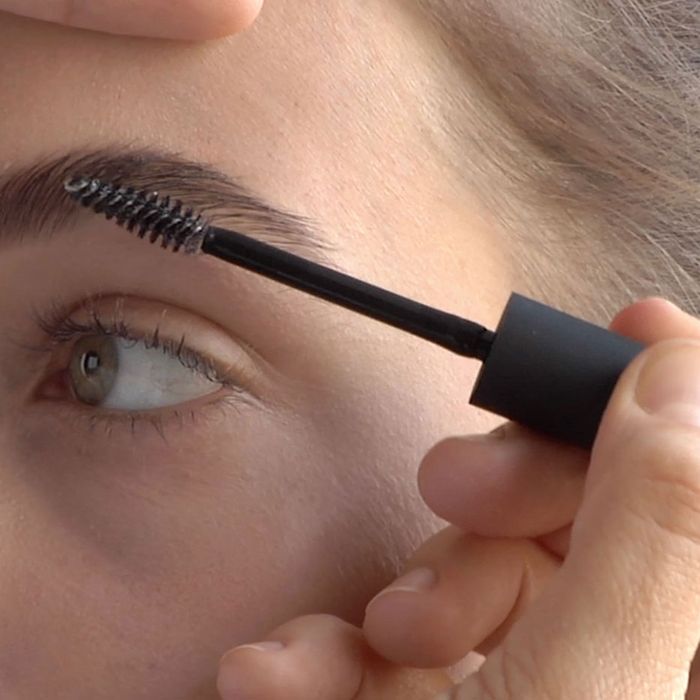 Everyone wants model Cara Delevingne's full, bushy brows. The eyebrow epidemic is so strong and widespread that her woolly caterpillar-esque brows might potentially cause the tweezer's downfall. Hope as you might, it's going to take some time to grow in those overplucked hairs. While you wait, your best bet is to fill them in with the help of some brow powder or pencil. In this GIF tutorial, makeup artist Melissa Silver shows us how to best amplify your brows. She suggests filling them in section by section and choosing a color that's "a little bit lighter than your brow hair because brow hairs pick up color really well." In this tutorial, she opted for two new brow launches for fall: Shiseido's Eyebrow Styling Compact and Nars's Brow Gel in Oural (clear), but choose whichever works for your face.
Step 1: Brush brows up and into place.
Step 2: Begin filling in brows section by section. Start with the arch and fill in to the end. Then fill in from the inner corner to the arch.
Step 3: Brush out any excess powder.
Step 4: If you have longish, wayward brow hairs, set them with clear brow gel. Tip: Wiggle the brush to really get the product in between the hairs.
The final look.