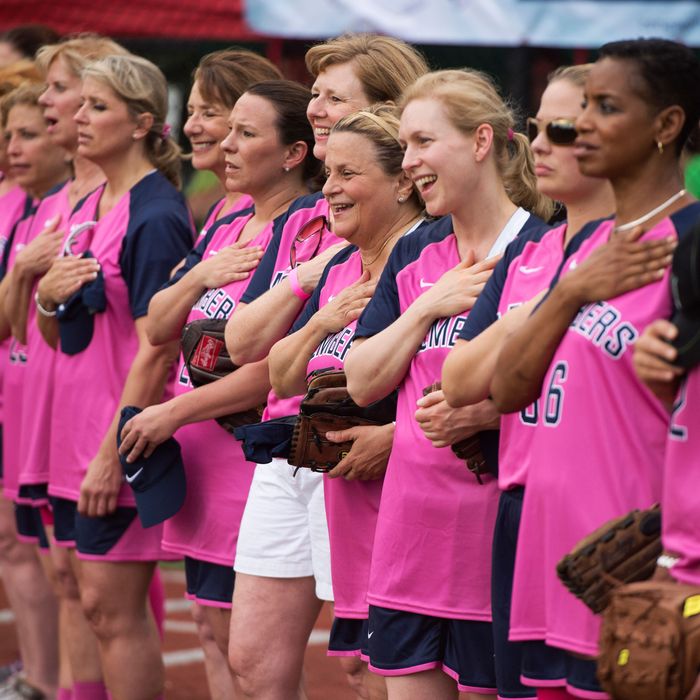 Photo: Tom Williams/Getty Images
The Republican party needs more women to help put a friendlier and more credible face on its late-term abortion bans and such. That's why freshman Rep. Ann Wagner (MO), along with Rep. Renee Ellmers (NC) and others, launched Project GROW—Growing Republican Opportunities for Women—in June, according to a National Journal report. Project GROW is  like EMILY's List, the PAC that helps pro-choice female candidates raise campaign money, but for people who don't think abortion rights are important. "What do you do every week, gals–do you fill up the gas tank or do you have an abortion?" asked Republican pollster Kellyanne Conway.
According to Rep. Wagner, reporter Sarah Mimms writes, the party needs more women in order to better reflect the electorate and provide perspective on family budgets, health care, entitlements and energy—"all things women tend to handle in their households." They're really pushing the gas tank thing. "We're the ones filling the minivan up," Wagner told the National Journal.

Paradoxically, Republicans' biggest challenge in getting these female experts in home economics and garage energy policy to run for office is their feminine attachment to homemaking and car pools. Spending time away from their families and communities is reportedly the biggest concern GOP operatives hear from potential female candidates. According to Conway's research, it's a bigger concern for Republican women than it is for Democrats. And once they're all elected, who will remember to put gas in America's minivans?