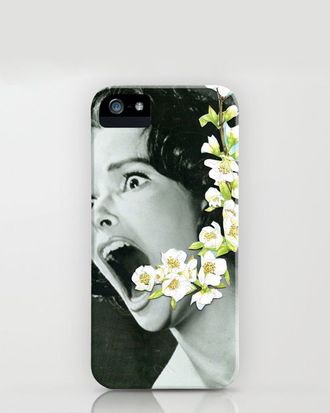 Summer is over and Fashion Week is closing in on those who work in the fashion industry — which is fine! We've all done this before ! We have our rhythms and we know what to expect! But that doesn't change the fact that there will be late nights, there will be craziness, and there will be jet lag, early mornings, and meals skipped. There (probably) will be blood. So anyone who doesn't claim that they aren't slightly unnerved is probably still in the denial stage.
Don't worry. Even if you can't let out your feelings, here is an iPhone case featuring the artwork of artist Ben Giles. It says it all in one primal, floral scream. Get it out of your system, laugh, and have a happy Fashion Month!
Ben Giles, Scream iPhone Case, $35 at Society 6.