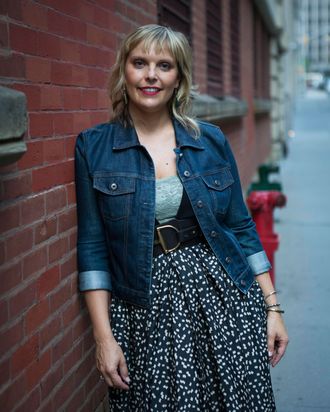 Not only is Girls star Adam Driver a face of Gap's fall campaign, but the show's costume designer, Jenn Rogien — who also created the wardrobe for Orange Is the New Black — is now on the brand's payroll as well. As Gap's official "Styled By" expert, she's done a series of web videos with styling tips and demonstrations, which will be out at the end of August and beginning of September. "It's about my philosophy on dressing, and how I use clothes to express myself, but also how I use them to shape a character," she told the Cut. "How can you tell your own story when you get dressed every morning?"
That seems like a tough question, but she has simple answers: "Denim is such a keystone of my wardrobe," she said. "I'm also going to explain what to look for when you're shopping for jeans. So it'll really be a combination of personal dressing and character dressing." We caught up with Rogien over the phone last week to chat about the new campaign, the trouble with jeans shopping, and stain-removal tips.
So did you have anything to do with Adam modeling in Gap's fall ads?  
No! It's is the happiest coincidence I've seen to date. In fact, I didn't know about [his campaign] until I saw it in the stores. They're not related at all.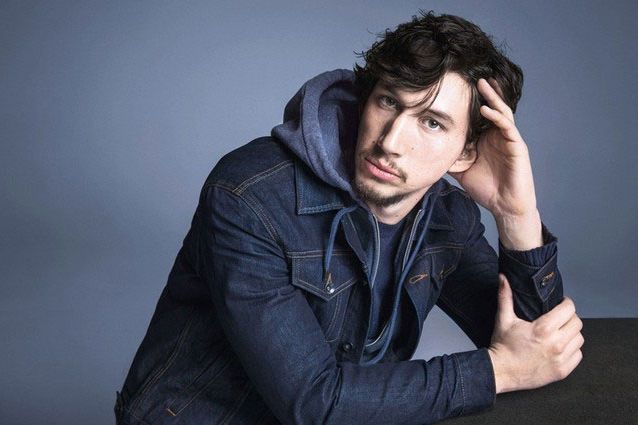 The two shows you're best known for are Girls and Orange Is the New Black, which aren't exactly known for having glamorous-looking characters. Is it nice to be in a position where you're showing people how to look good in clothes instead of the opposite?
One of my favorite things about both those shows is that they're very character-driven. So while most of the attention-grabbing elements are either intentionally disheveled, or the fit is a little bit off, the clothes don't always jump out at you. But it's just as fun to do a glamorous, tailored, put-together outfit as it is to do something disheveled and unkempt, because it's all about looking right. So when I approached this project, its all about figuring out what looks right for you. If you want to look great and tailored, how do you do that? If you want to look relaxed and casual, how do you do that? So that's how I come at it — you tell me your story, and I'll give you the fit, fashion, and style advice to communicate that.
Do people ask you for style advice a lot in your daily life?
You know, a lot of the time, people want to know about stain removal, not about style advice.
Wait, really?
Really. It's inevitable that about once a week someone will spill beet juice and come to the wardrobe department saying, "I just spilled beet juice on myself, can you help me out?" And beet juice is one the best dyes in the business. It really doesn't come out.
Well then, here's your chance: What's your tip for jeans shopping?
Take several pairs to try on, because there's no rule for everybody. When we do jeans for character, we will literally go through a rack of jeans to get to the perfect pair. I know that's not necessarily realistic for someone shopping for jeans in their life, but don't be shy about taking an armful of jeans — and an honest friend — to the fitting room with you.