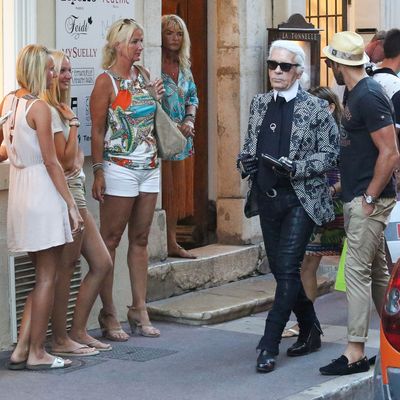 Photo: Marc Piasecki/Getty Images
Yesterday, Karl Lagerfeld went for a stroll outside, where normal people could gaze upon him and even touch him if they wanted to (and asked his bodyguard nicely). Granted, he was in St. Tropez, which has a pretty high bar when it comes to pedestrians, but he attracted stares and giggles nonetheless. Just in case the crowds got unruly, his right-hand man and sometimes-model Sébastien Jondeau stuck to his side the whole time.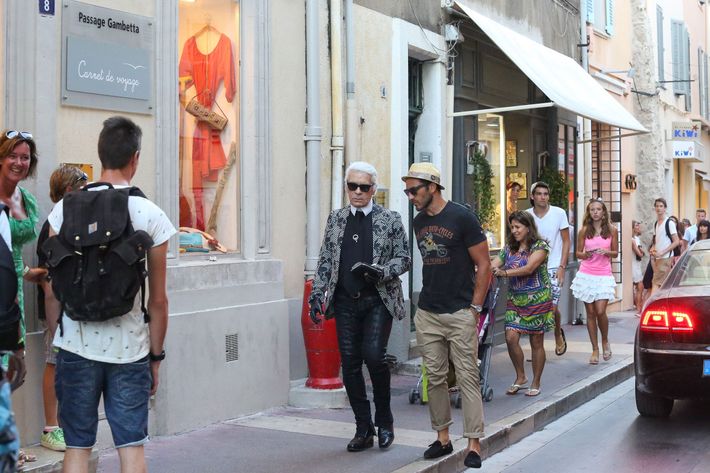 During the course of his little tour, Karl came upon unsightly things, like tourists, denim shorts (not the nice kind), visible bra straps, and tennis shoes. He took it like a champ, and kept his sunglasses on to hide his disgust, although his pursed lips were still visible.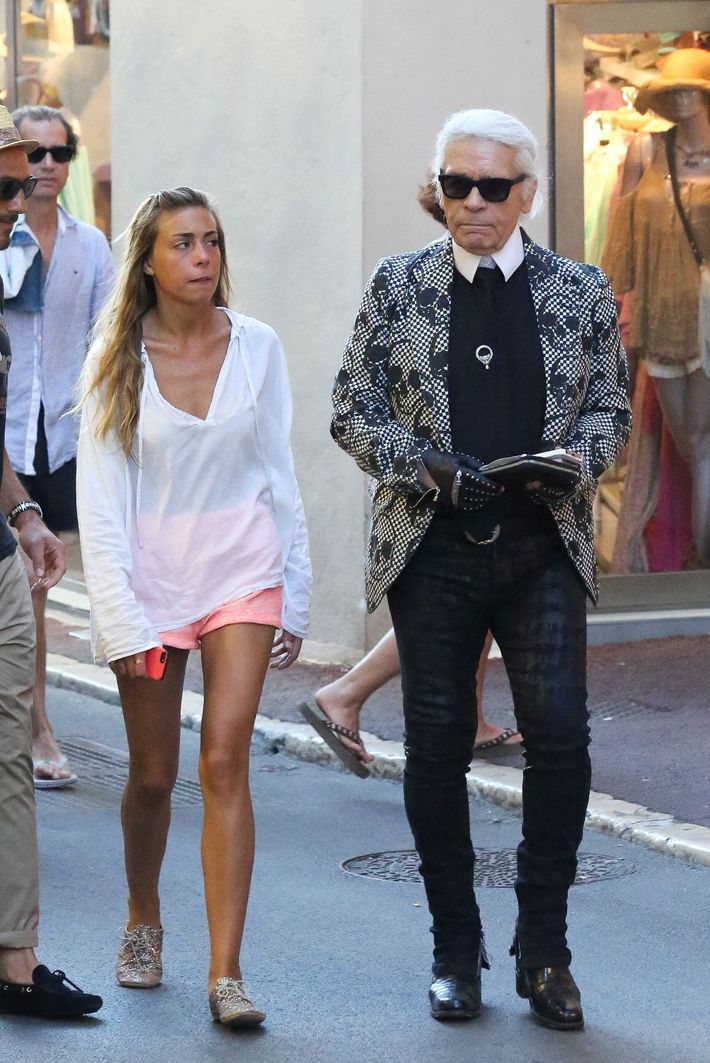 Still, he was friendly to some of his admirers, and even allowed this lady to clasp his gloved hand.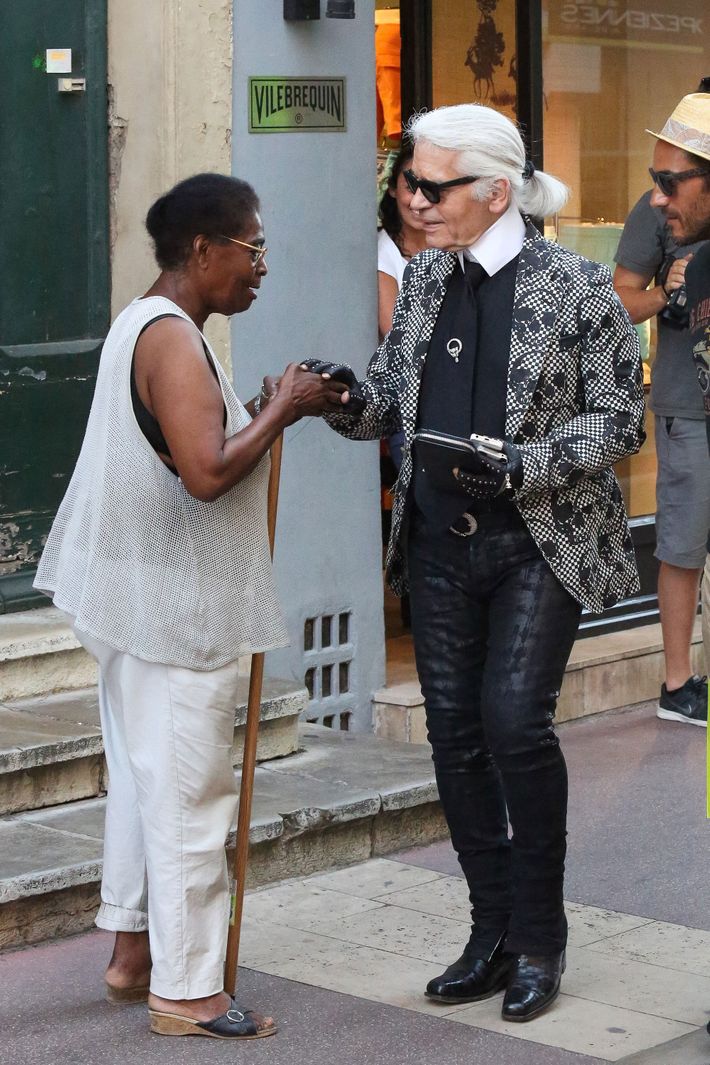 At one point, he sneaked off his sunglasses for a split second, but replaced them before we could see into his soul.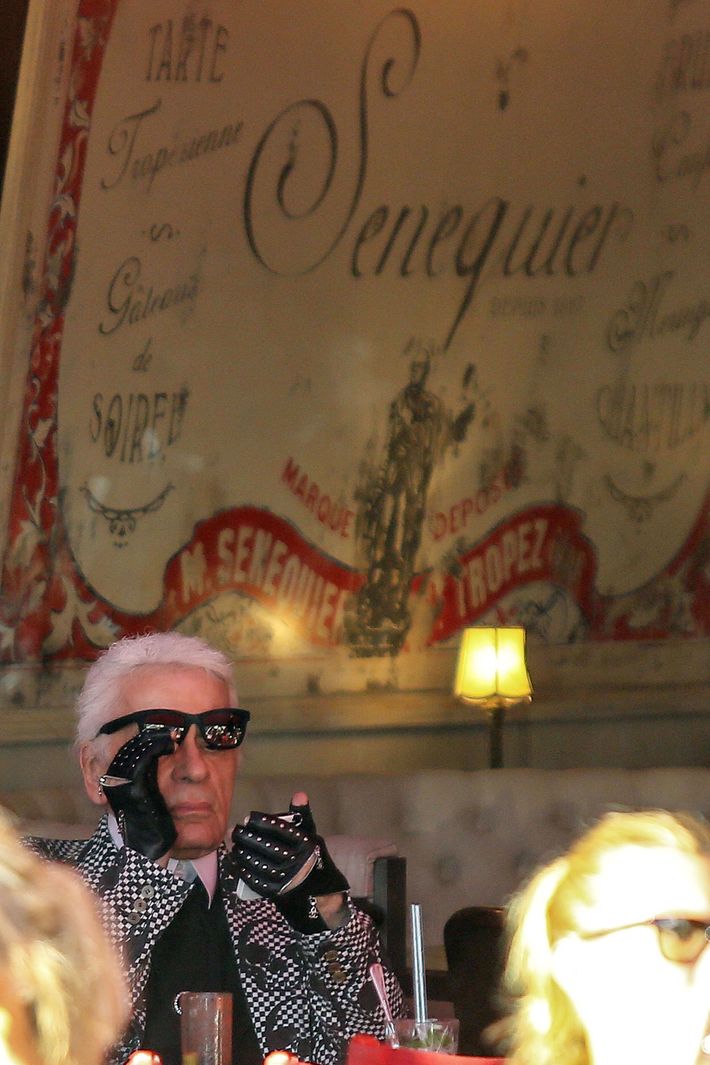 Finally, he had enough and retreated to the privacy of his roped-off Rolls Royce. Normalcy is so exhausting!