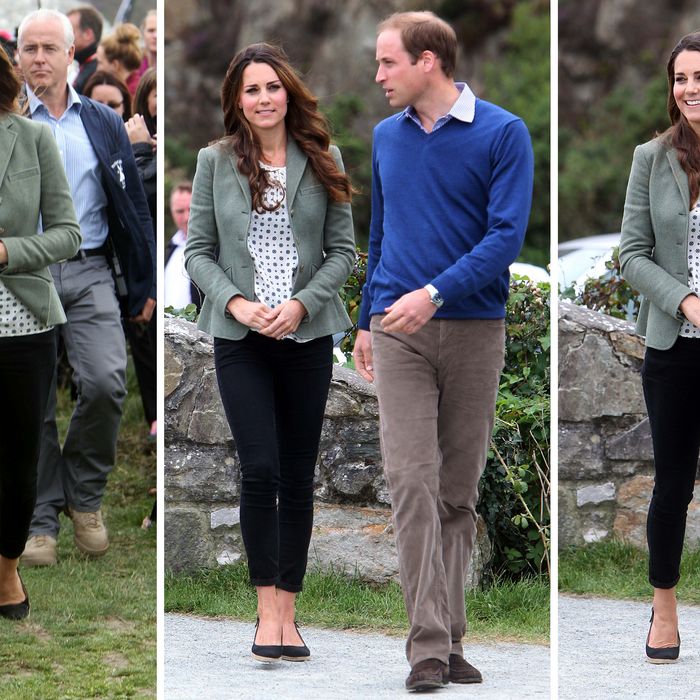 Kate Middleton.
Photo: Paul Lewis/AFP/Getty Images
Five weeks after Prince George's birth, Kate Middleton is back to "work," making her first official appearance with Prince William at the Ring O'Fire ultramarathon in Anglesey, Wales. She wore what appears to be the same black skinny jeans from her grocery outing on Monday, as well as a black-and-white print shirt, wool blazer, and wedge sling-backs. William rang the starting bell for the race while she clapped encouragingly.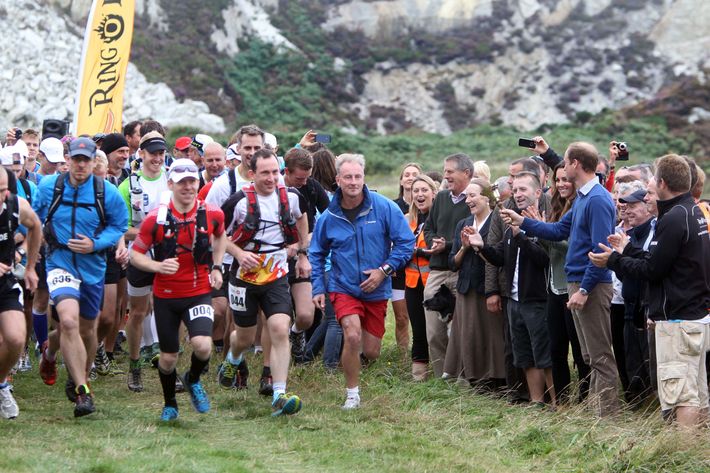 In addition to tromping around in a damp field, Kate was tasked with accepting decorated paper plates from cute children.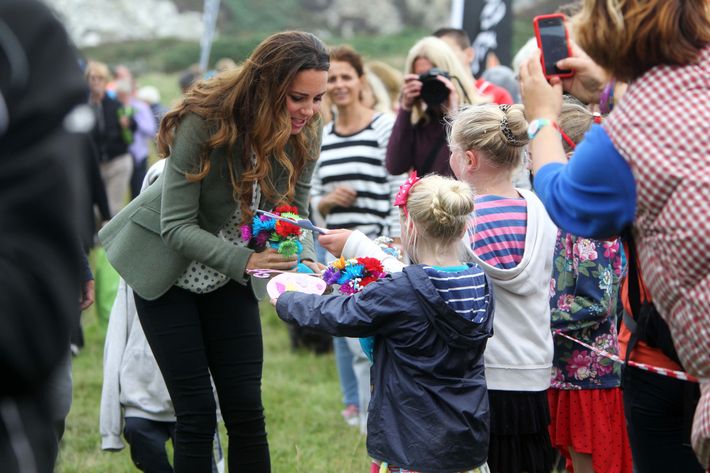 The couple is also confirmed to attend the annual Tusk Trust benefit on September 12, which will call for a gown of some sort, so you've got that to look forward to as well.