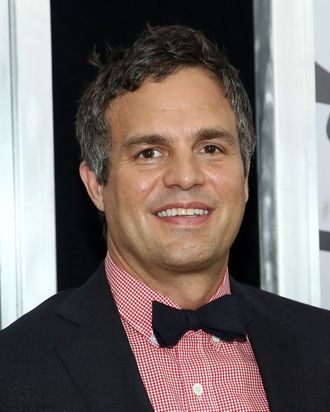 Photo: Astrid Stawiarz/Getty Images
In case you missed it, Mark Ruffalo wrote an open letter to be read at a pro-choice rally last weekend outside Mississippi's sole remaining abortion clinic. It included the story of his mother, who had an illegal, $600 abortion when she was young. "What happened to my mother was a relic of an America that was not free nor equal nor very kind," Ruffalo wrote in his letter, published in full on Stop Patriarchy.
It was a time when women were seen as second rate citizens who were not smart enough, nor responsible enough, nor capable enough to make decisions about their lives. It was a time that deserved to be left behind, and leave it behind we did, or so it seemed. We made abortion and a woman's ability to be her own master a Right. That Right was codified into law. That law was the law of the land for decades. My own mother fought to make herself more than a possession; she lived her life as a mother who chose when she would have children, and a wife who could earn a living if she so chose. I want my daughters to enjoy that same choice.
I recommend reading it in full. I was even getting a little teary-eyed until I clicked away to Google to see if, yeah, he is still married to actress–jewelry designer Sunrise Coigney.