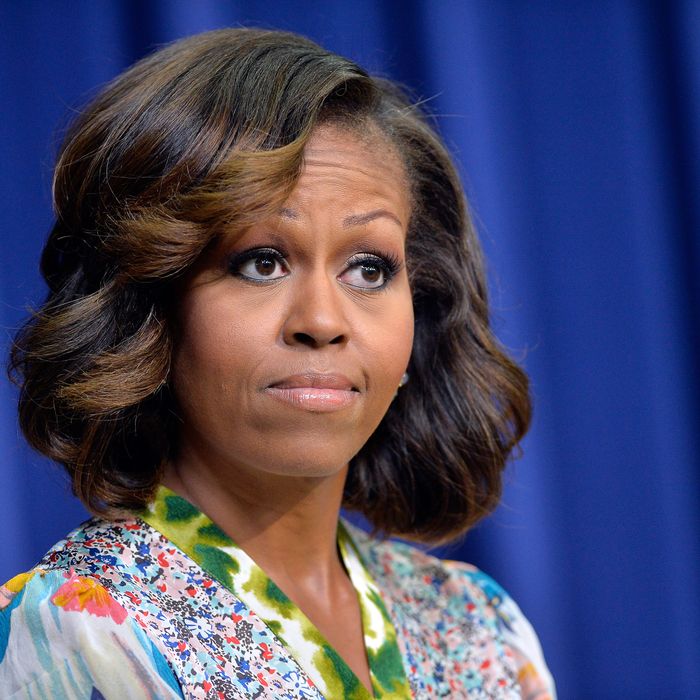 Michelle Obama's new highlights.
Photo: JEWEL SAMAD/AFP/Getty Images
Now that Michelle Obama's famous bangs have grown into face-framing layers, she's lightened them with soft, caramel-colored highlights. Her new hair made its big debut yesterday at a screening for The Powerbroker: Whitney Young's Fight for Civil Rights, which premiered as part of the 50th anniversary of the March on Washington. 
Initial thoughts: The subtlety of the caramel color looks pretty, and this style — large waves around her face — looks polished but still relaxed. It's far less blunt than her bangs were at first. Our beauty editor suggests the highlights might mean she's going gray, because dark dye doesn't work as well on silvery hair, necessitating lighter pigments.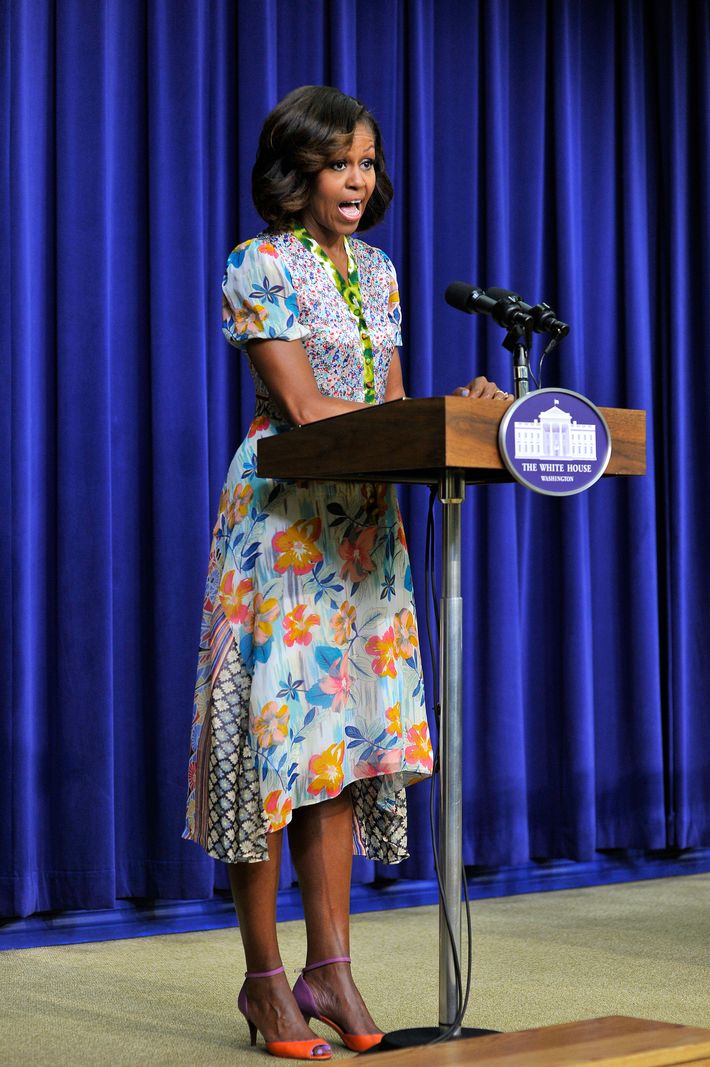 Also of note: her doozy of a floral dress is by Nigerian-born, British-based designer Duro Olowu. Yes, the prints are a little busy, and the puffy sleeves and mullet hem aren't her best look, but props to her for championing a young and groundbreaking label. Also, those red-and-purple kitten-heel sandals are adorable.