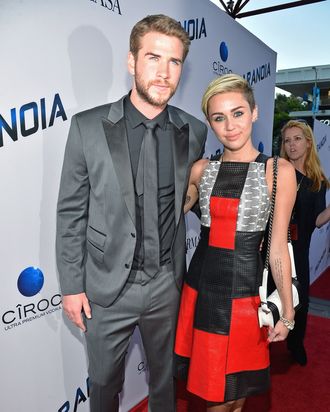 Photo: Frazer Harrison/Getty Images
Miley Cyrus and her possibly estranged, rumor-has-it-unfaithful fiancé Liam Hemsworth walked the red carpet together for the first time since June 2012, an innocent time when both partners were actors and Miley still had hair.
The red carpet was for Liam's movie Paranoia, a word that might also describe the feeling of walking a red carpet with your lightning-rod significant other after a year of breakup rumors. Miley wore a leather patchwork dress from Proenza Schouler's Spring 2013 collection. Liam wore BOSS. Both wore neutral expressions on their faces. Us Weekly reports the pair "acted as if they were strangers" all night, but on the red carpet they gave away nothing, except perhaps in flinches.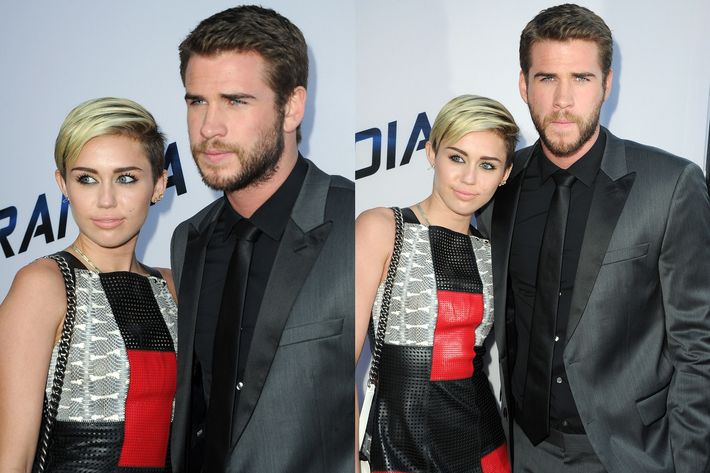 Miley and Liam have been in show business since their tween and teen years, respectively, so remaining photogenic even in naturally awkward and intensely scrutinized moments is probably second nature.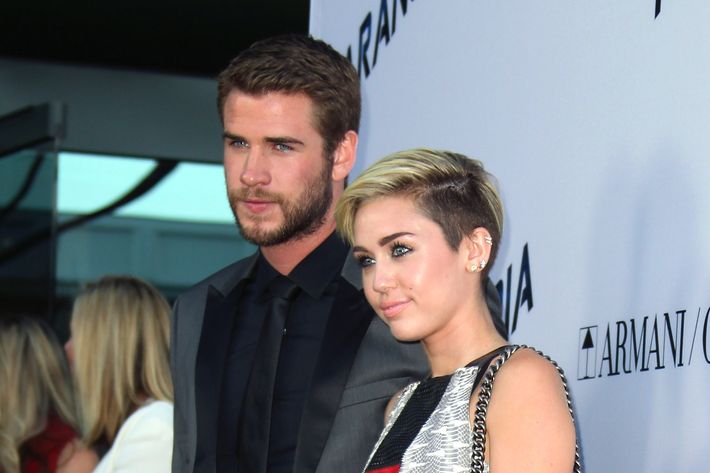 As usual, Miley's accessories were on point. She wore white Céline pumps (click top image to zoom) and a black-and-white Chanel purse on her arm.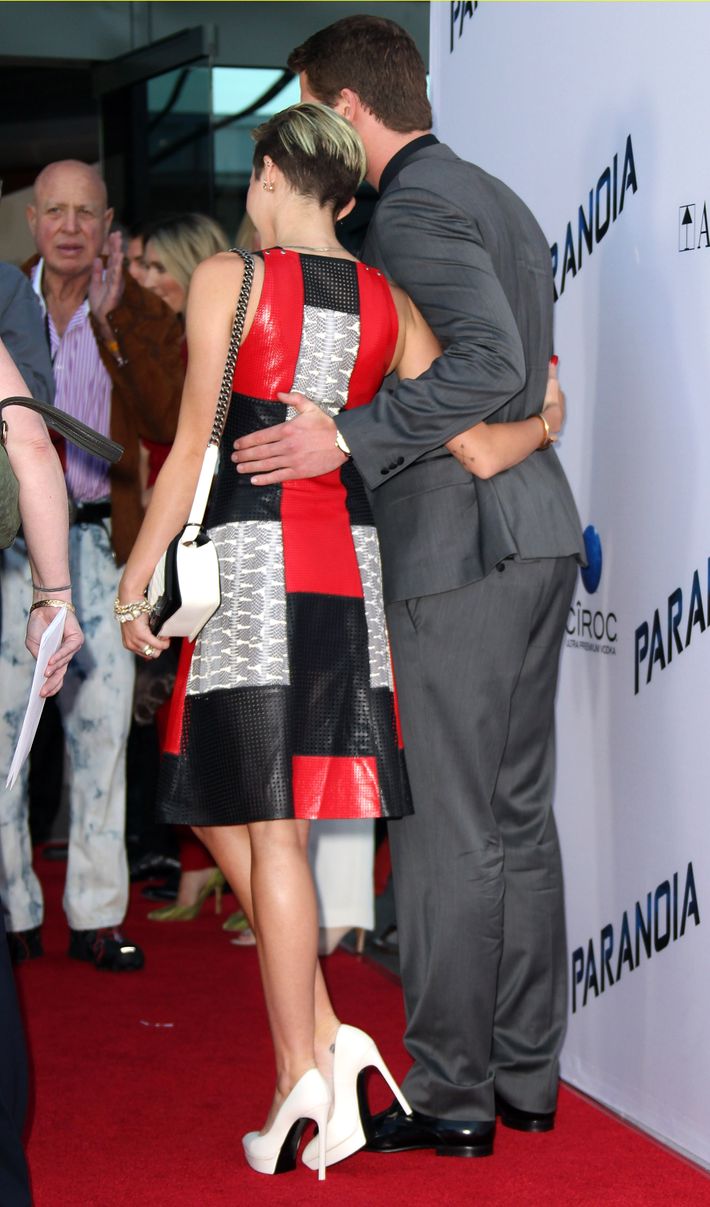 But the man on her arm is the accessory making news.