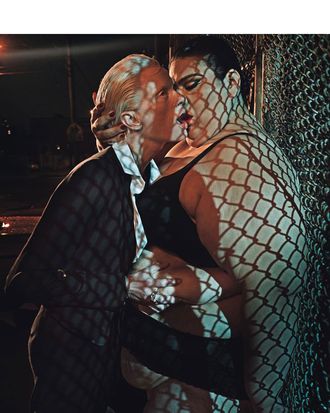 W's disturbing spread.
Photo: Steven Klein/W Magazine
W magazine produces what is arguably the best and most interesting cutting-edge fashion photography in the industry on a regular basis. (See here, here, and here for just a few examples.) What makes their pictures exceptional is that they're not afraid to get a little weird — or, in the case of their new September-issue spread by Steven Klein, really weird. Starring Kristen McMenamy, a couple of ripped male models, Crystal Renn, and model, actress, and activist Janie Martinez, the story is titled "Love in All the Wrong Places," which seems apt until you consider the veiled reference to "love handles."
So let's see what we have here: McMenamy begins her evening with a passionate belly-roll grope and open-mouthed, guppy-style canoodling. Her paramour then looks on as she's mowed down by a car driven by a pair of male models.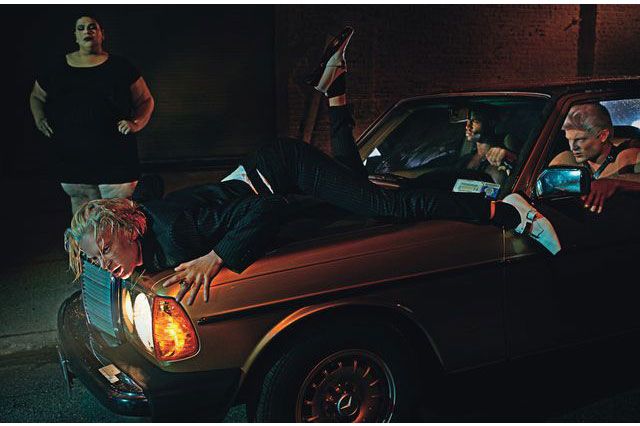 But don't worry, naked Crystal Renn is waiting in the backseat to nurse her back to health.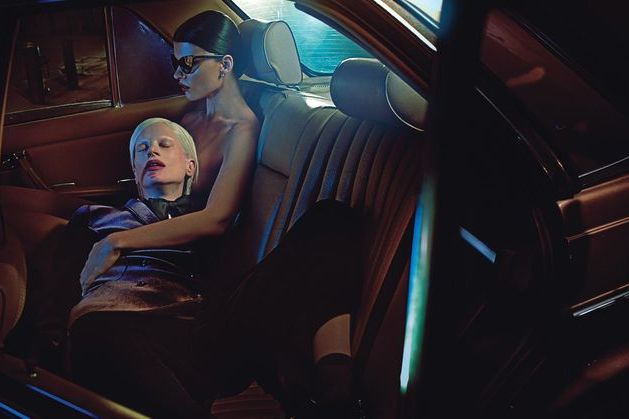 McMenamy regains her stamina and redoubles her efforts to find a make-out partner, starting with the sunroof.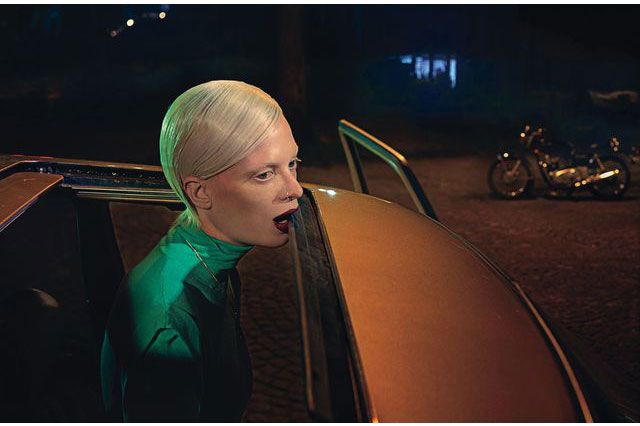 She then resorts to getting dry-humped by one of the models who clobbered her with his car, who has removed his clothes in the meantime. (A man leaving his shoes on for a quick tryst is always a classy touch, particularly in a park at night.)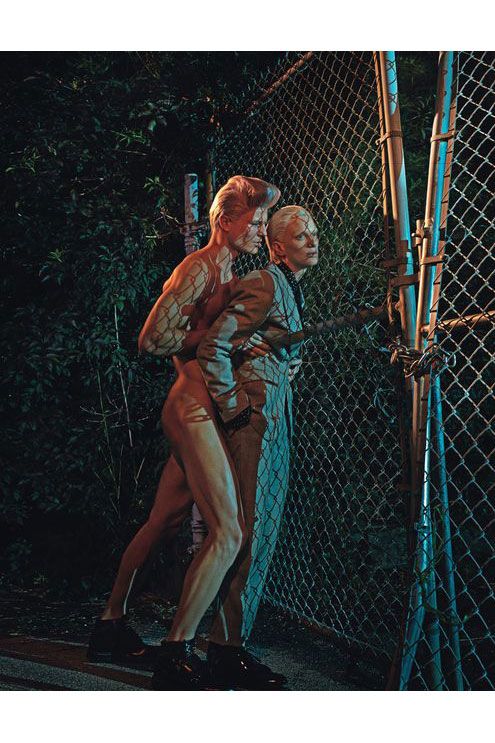 But getting dry-humped by a male model with aggressive driving habits is nothing compared to the weirdness of dry-humping a fence, alone.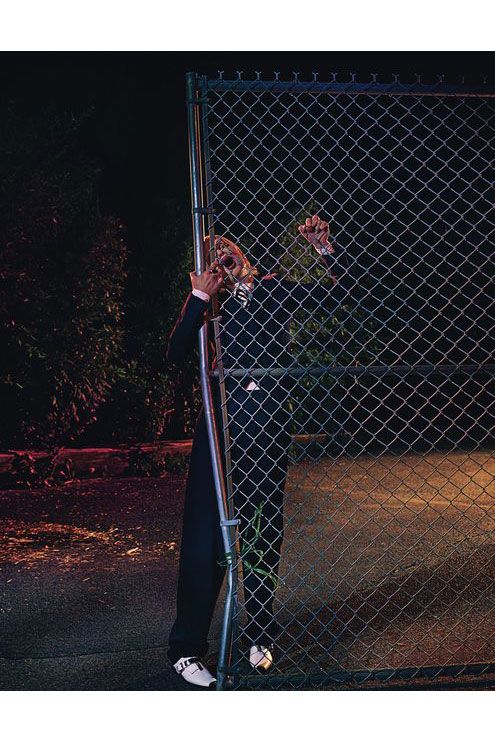 The "love" double-meaning could be overlooked if all the love scenes were less genuinely disturbing. Are we meant to lump in Janie Martinez with the "wrong places" McMenamy seeks love? Why should she be portrayed as a freakish creature of the night? And finally, why couldn't she wear cooler clothes?
Of note: Martinez has participated in several "fat activism" projects, including a photo series called Adipositivity, which seeks to encourage body acceptance. Her participation in this shoot surely had some objective, but what is it?
It's great when fashion provokes, but when that provocation is ultimately hollow, the result is a bad aftertaste.