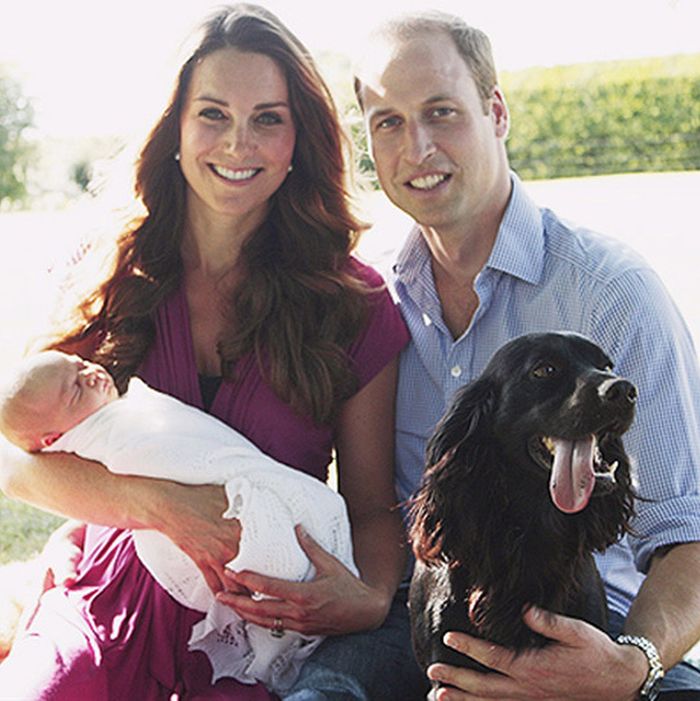 The official royal family portrait.
The first official royal family portraits were distributed by the Press Association under "strict embargo" today, with instructions to hold off on publishing them until midnight. But alas, all it takes is one person's leak for every journalist to freak out and start posting the images helter-skelter.* Because who's going to sue them for doing so, the Queen?
Anyway, here are the photos, and they're quite nice! Kate is wearing a blush-colored wrap dress with a black camisole underneath, her hair blown out and curled into beachy waves. William is wearing a gingham button down that he's probably worn before, but we never pay attention to what he's wearing so we have no idea. And Prince George is wearing the VERY SAME SWADDLING BLANKET HE WORE HOME FROM THE HOSPITAL. You know, the one that sold out in the U.K. mere hours after it was identified. It's obvious that outfit recycler Kate has been picking his clothes.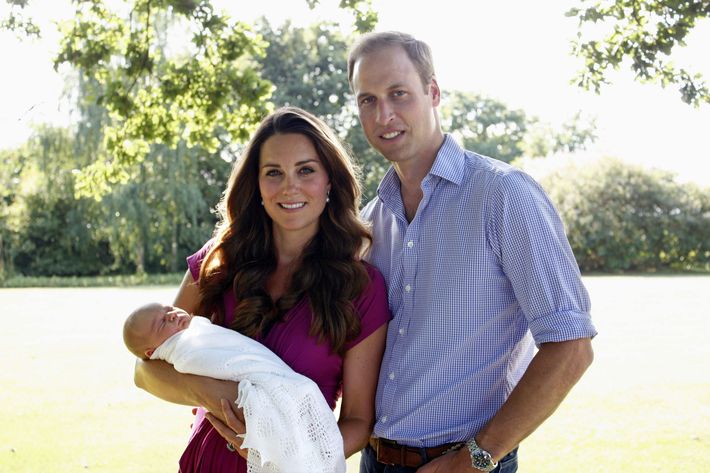 Also, let's not overlook the fact that this is Lupo's first official portrait, too! He's probably been feeling left out these days — Prince William even mentioned to CNN that he's been extra slobbery, perhaps to compete with his new fellow drooler — so it's nice he was included.
No word on the photographer's identity, but he or she is supposedly an "amateur," so we're going with grandma Carole.
UPDATE: The photos were actually taken by grandpa Michael Middleton! And Kate is wearing a dress by Seraphine, the same brand behind the outfit she wore when leaving the Palace for her parents' house three weeks ago. In fact, it's the same exact dress, just in a different color. This ought to bolster speculation that she's breastfeeding, since the design features "a deep v-neckline that pulls aside" just for that purpose, according to the label's website. It's back-ordered until September 16.
* This post has been corrected to show that whoever leaked the photos has not been identified.