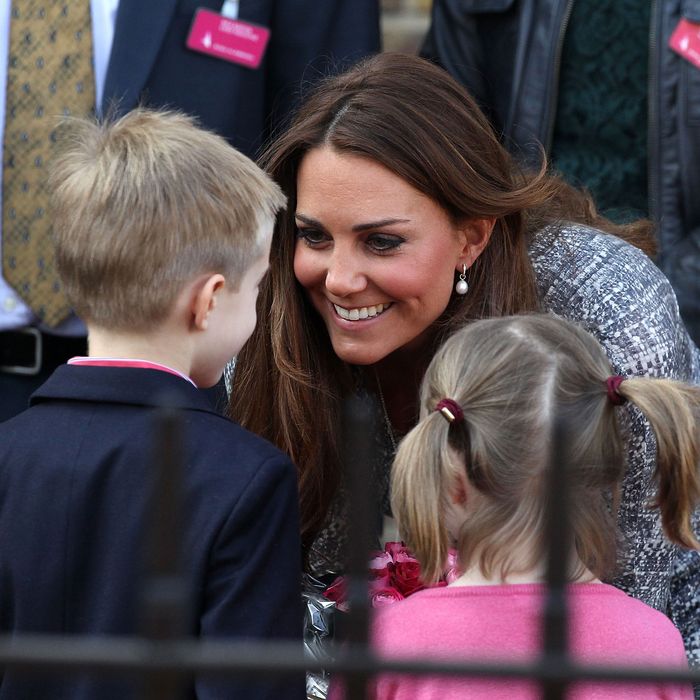 Kate Middleton.
Photo: Danny Martindale/Getty Images
On Monday, Kate Middleton was photographed in the parking lot of a grocery store near the home she shares with Prince William in Anglesey, Wales. The pictures were widely circulated and talked about, mostly because they were the first ones taken of Kate's full body since the day after she gave birth, and they "revealed" her post-pregnancy weight loss (ever a subject of public fascination). But according to the Daily Beast's royal reporter Tom Sykes, several U.K. papers went too far for the Palace's liking — particularly the reputable Telegraph, which listed the items in Kate's reusable grocery bags. Sykes reports:
Less friendly words than usual have since been exchanged between Kensington Palace and the Telegraph, questioning "the news value and public interest in publishing photos taken surreptitiously of The Duchess going about her daily business," according to a source.
Although the Palace doesn't bother to control foreign press (except when Kate's boobs are involved), there is a mutual "understanding" that British papers are not to publish pictures of the royal family going about their mundane daily lives. Instead, the Palace doles out the occasional "tip" or special access in return for some privacy.
The Telegraph took its slap on the wrist quite seriously, as they've since removed their post about Kate's purchases, pictures and all. However, the overall situation is chicken and egg: A new baby brings the family more media attention than ever, but it also means they'll circle the wagons more tightly.