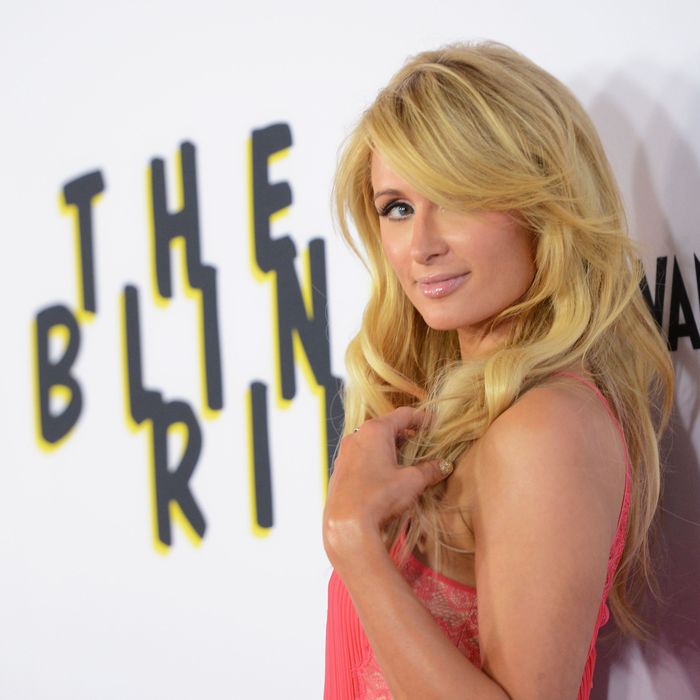 Paris Hilton.
Photo: Jason Kempin/Getty Images
Paris Hilton's house was robbed for the seventh known time ("known" by Us Weekly, that is) over the weekend when she threw a party at her home in Malibu. TMZ reports that a group of girls sneaked up to her bedroom and stole "bikinis, pictures, and purses," only to dump them on the sidewalk down the street. Paris's valet later recovered the items.
Rather than file a police report, or identify Emma Watson the thieves using the trusty security cameras that we know exist because we saw them for ourselves in The Bling Ring, Paris brushed off the incident and used it as an opportunity to publicize her handbag line: "I have bad luck when it comes to thieves," she tweeted yesterday. "They tried to steal my new collection of @PHpurses from my Malibu house." Eh, "bad luck" sounds like a stretch.