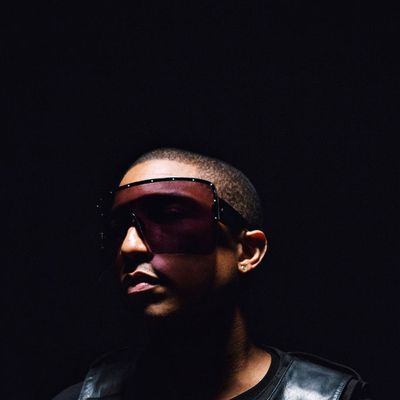 Pharrell's goggle glasses.
Photo: Moncler
As he explained on Today this morning, Pharrell Williams likes to try a little bit of everything, and now that includes one more paycheck: He's designed a line of sunglasses with high-end French brand Moncler. He not only helped design the gogglelike frames, but he'll also appear in the corresponding ad campaign, reports WWD. We considered writing a Blurred Lines–inspired song about it, but that would necessitate listening to those lyrics yet again, so let's just look at the pictures instead.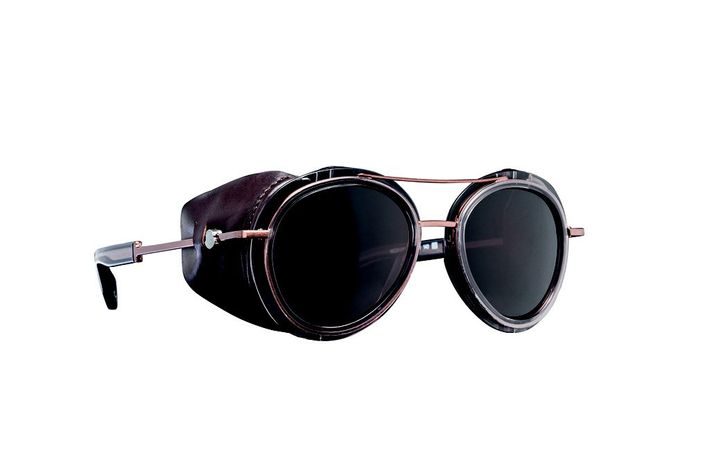 You may recall that Pharrell collaborated with Moncler on a couple of jackets back in 2009, including one that resembled a bulletproof vest. (Note the ongoing theme of protective gear.) They'll go on sale in late September, so you'll have time to order a pair before ski season.