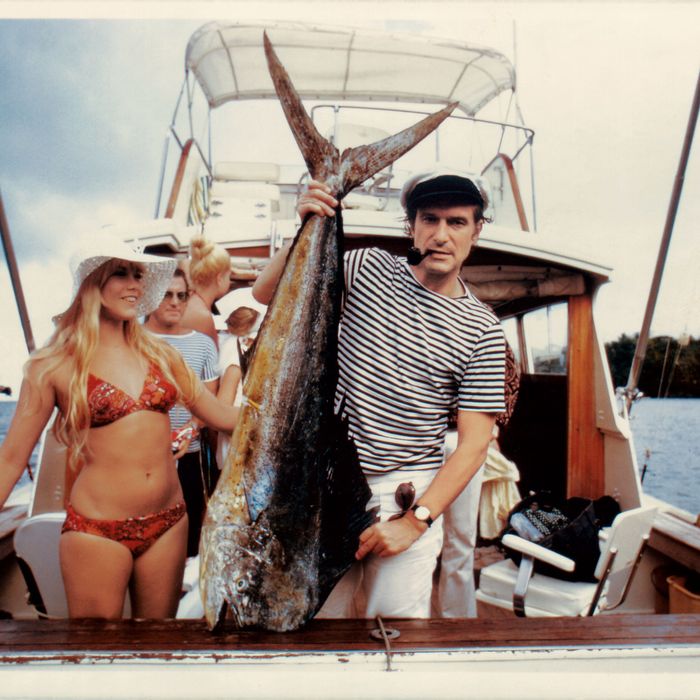 Photo: 2013 PLAYBOY ENTERPRISES INTERNATIONAL, INC./TASCHEN
There's a giant cloud of mystery (and straight-up confusion) that follows Hugh Hefner wherever he treads in his velvet bedroom slippers. The wealthy founder of Playboy has lapped up the attention since he created the publication in 1953, by throwing extravagant fetes in his mansion, juggling multiple girlfriends at once, and cementing his image as a smoking-robe-clad octogenarian never without a "bunny" in his arms.
But in Taschen's upcoming six-volume anthology dedicated to Playboy's first 25 years and its founder, aptly titled Hugh Hefner's Playboy, readers get an intimate, illustrated look at Hefner before he became the over-the-top men's magazine mogul he is today. Included in the 3,506 pages: cartoon drawings from Hef's childhood and early career; famous interviews published in the magazine with Martin Luther King and John Lennon; writing by Jack Kerouac, Ray Bradbury, and Gore Vidal; personal photos; and Hefner's own autobiography — in which he recounts his youth, cartoonist years, romantic relationships, and more. The books will be hitting shelves in September. Until then, click through the slideshow to see a different side of Hugh Hefner and the many ladies (and famous companions) who stood by his side.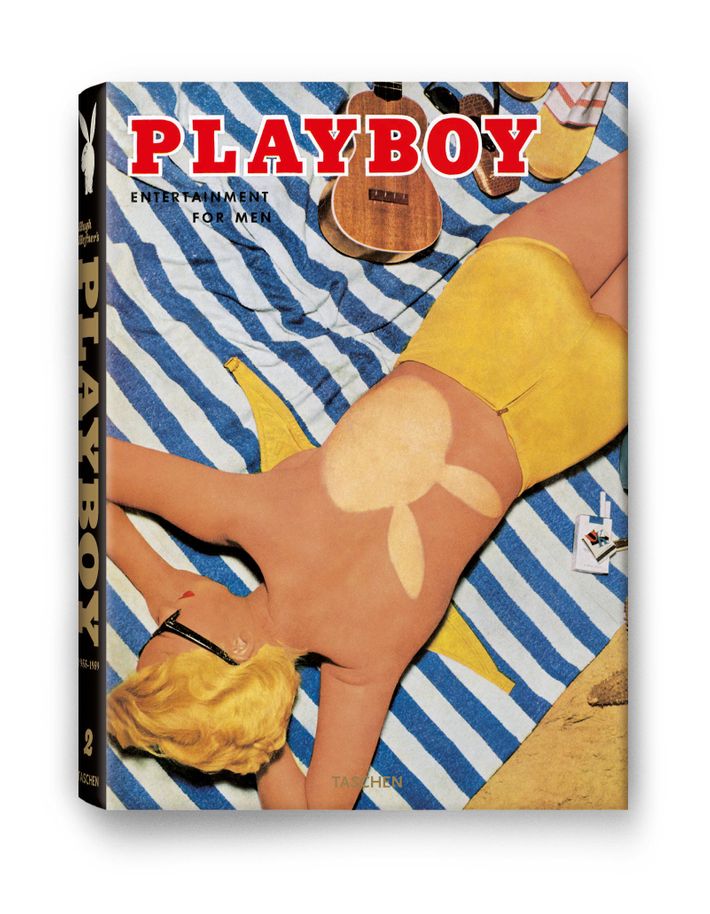 Cover of Volume Two.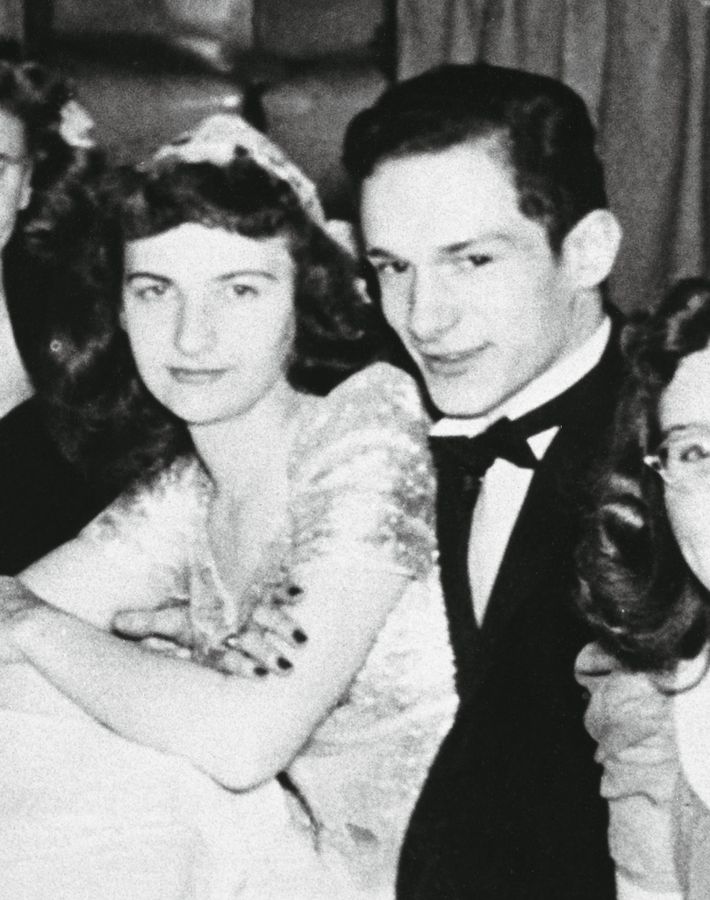 Hefner with Dot Novak.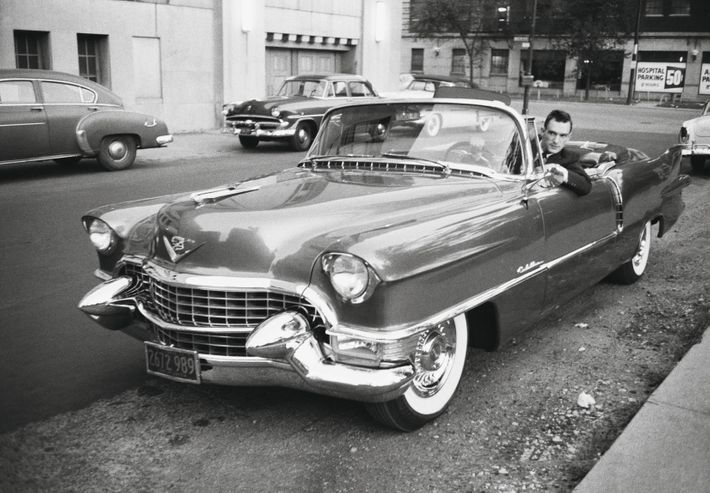 Hefner with a new Cadillac Eldorado, Chicago, 1955.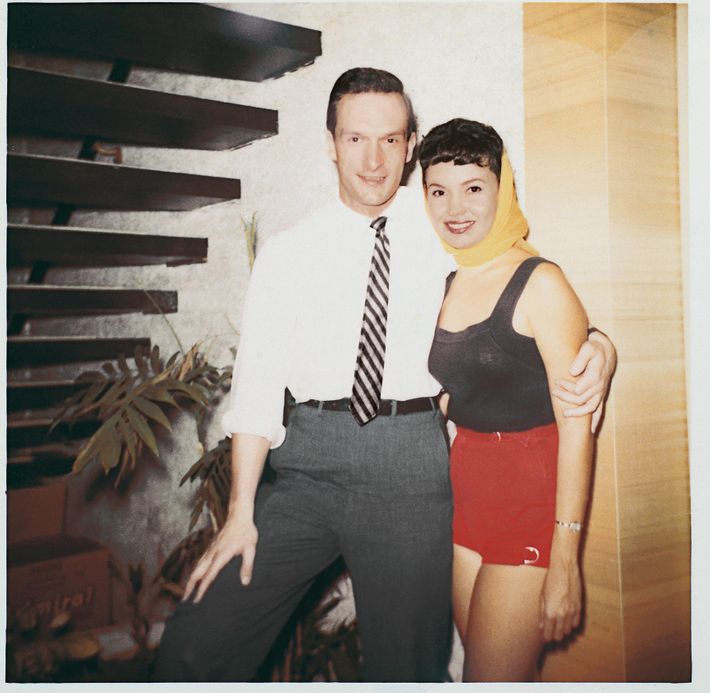 Hefner with Joyce Nizzari.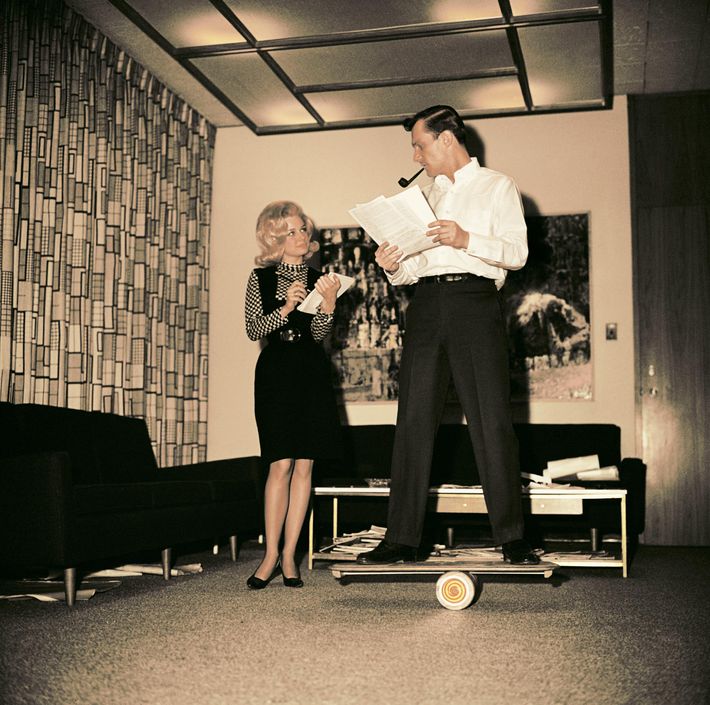 Hefner at work, with Cynthia Maddox, Chicago, 1958.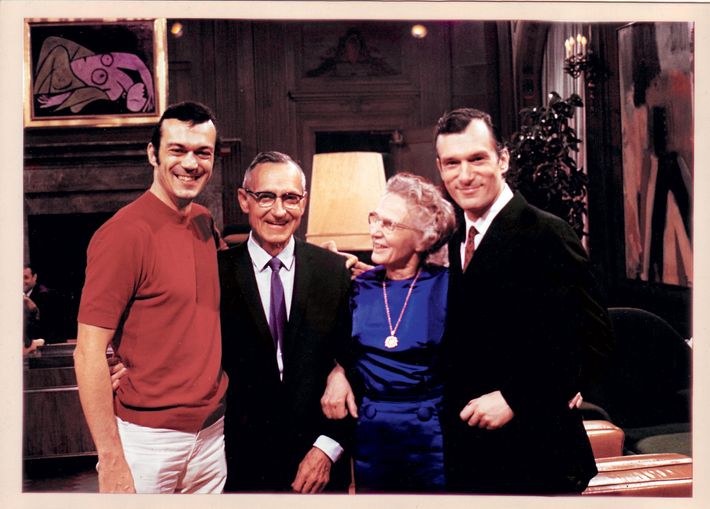 Hugh Hefner (right) with his brother, Keith, his father, Glenn, and his mother, Grace, in Chicago, 1967.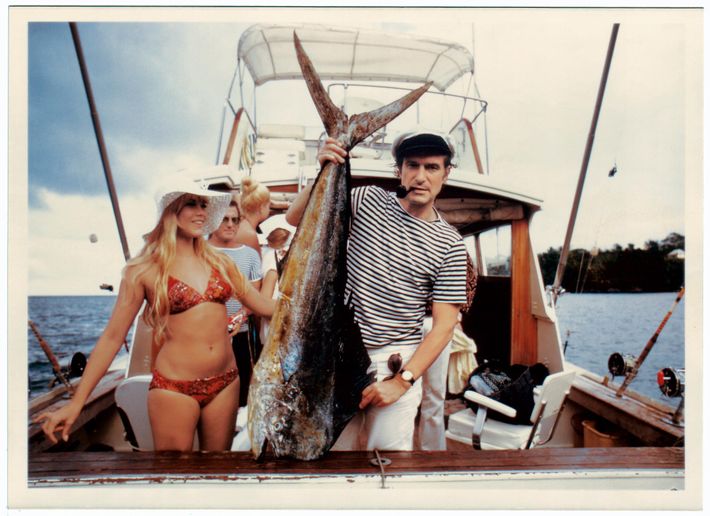 Barbi Benton and Hefner, Miami, 1970.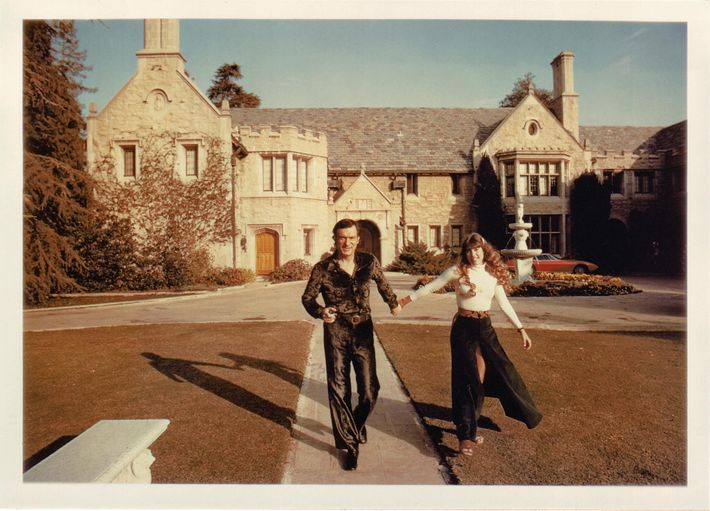 Hefner and Benton at Playboy Mansion West, 1970.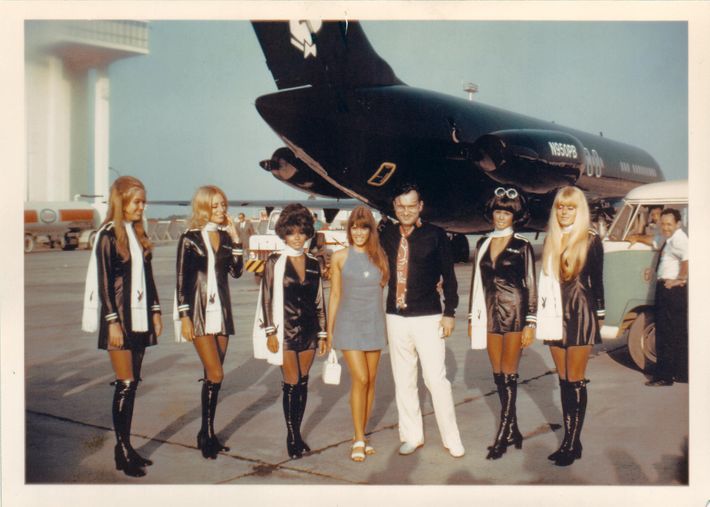 Barbi Benton and Hefner, with Jet Bunnies, Los Angeles, 1970.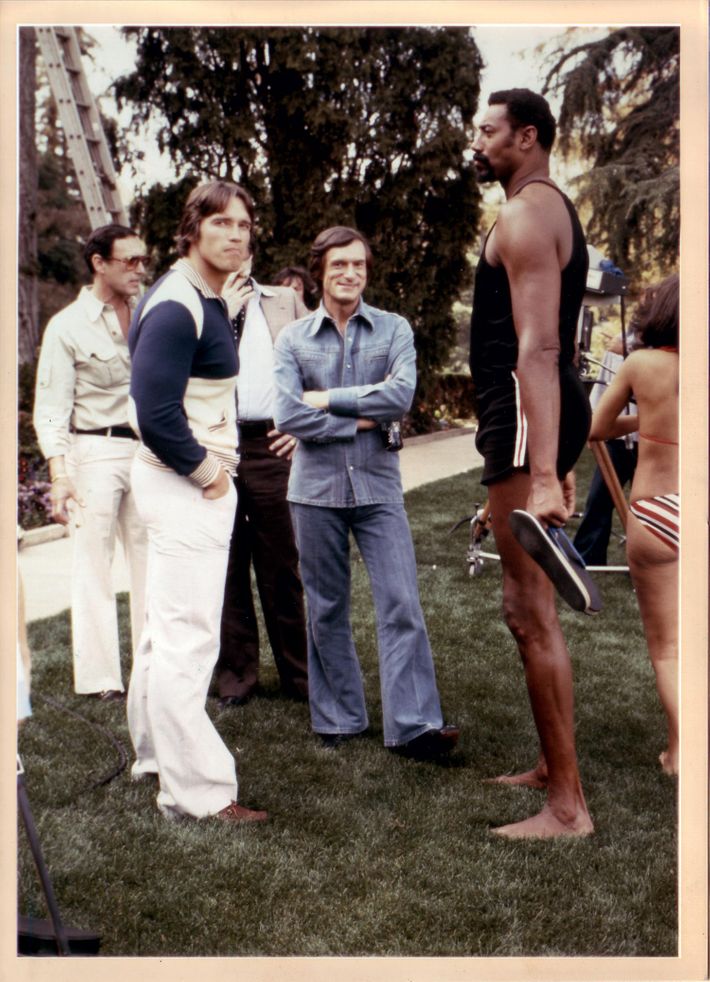 Arnold Schwarzenegger, Hefner, and Wilt Chamberlain, Playboy Mansion West, 1977.