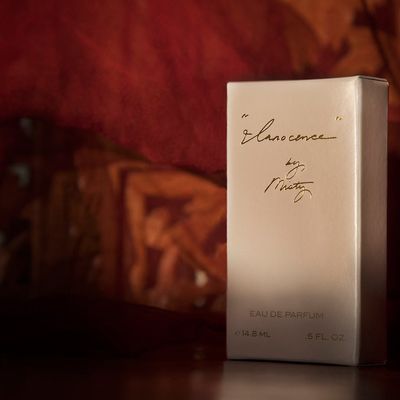 Katy Perry has one. So do Britney Spears and One Direction. Celebrity-endorsed scent is the cornerstone of any perfume empire, but when those with indie-rock fame want to dabble in scent collaborations, they go to indie perfumer Sanae Barber (of Sanae Intoxicants). She approaches perfume the way most people approach drugs: "It's all about the immediate experience," she explains.
After listening to her favorite band, Vetiver, while on vacation in Santa Cruz, she got inspired to start blending perfume. Since then, Barber has been creating heady unisex scents made from exotic, natural oils. But Sanae Intoxicants doesn't smell like a yoga studio in Berkeley; instead, Barber sources rare and far-flung ingredients that suit the free spirit of the modern, stylish hippie tribes of California. Recently, she created a scent for Bonnie Prince Billy, and another called Innocence by Misty, a limited-edition bottling made with sexy L.A. faux-shaman folk singer Father John Misty. It happens to smell like a more palatable version of marijuana. Recently, Barber spoke with the Cut about blending perfumes for hippie rock stars, the scents of Middle Eastern airports, why she likes the smell of weed, and how partying is the key to a successful job. Excerpts:
How did you end up starting a perfume business?
After I took the class I became obsessed with this whole palette of scents that I was introduced to, so I started doing a lot of blending and mixing. I started wearing them out, and people were stopping me on the streets and at parties and bars, and asking me, What are you wearing? People wanted to buy it from me. And then I found a really nice bottle and packaging and got a little press. So things just evolved naturally on their own.
What is your signature scent?
For me, it's probably Meadow Slumber just because that was the first one that I created, and that was the one that inspired me to keep making perfumes, and to keep finding new scents to work with.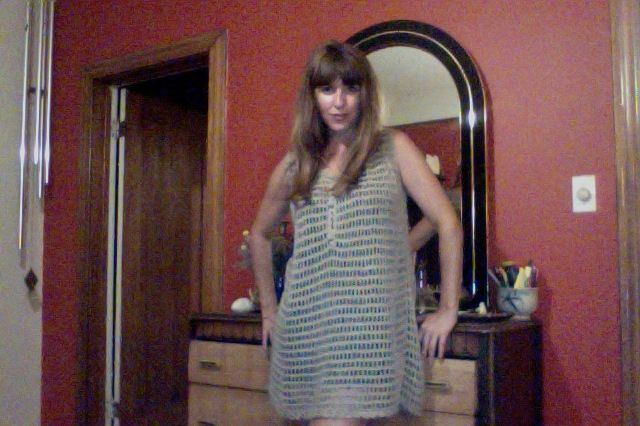 Did you have an ideal perfume?
No. And I've really thought a lot about that question. It's not that I didn't have perfumes that I enjoyed, but most perfumes that have been out there have not been something that I've been that attracted to, and I think that's one of the things that kind of led me to blending. And I don't have, like … I wish I had that, "Oh yeah, I used to always wear Chanel No. 5." I don't have that. That wasn't my experience. And I wear perfume a lot now, but I'm always wearing my own.
What exactly makes an indie perfumer "indie"?
I make smaller batches — they have to be, because everything is hand-blended by me. I bottle them, I put them in the boxes, I put them in the mail, everything. I wasn't even aware of the community until I got invited to be part of a couple of perfume shows, but there really is a new generation of indie perfumers.
You have two "celebrity" collaborations, one with Bonnie Prince Billy and the new scent for Father John Misty, how did they come about?
You know, I have to say, both of them came about through just partying. I mean, I was at a party and I met Dan Koretzky from Drag City, and he asked what I did, and I said that I made perfumes, and he said that Will Oldham [Bonnie Prince Billy] was wanting to collaborate with someone, so he put us in touch and it went from there. And then Josh [Tillman, Father John Misty] had a couple of mutual friends and we had definitely met a few times, and I ran into him partying, and he was like, "Hey, I want to make a perfume." So it just came about, a lot of this, really, from my social life.
What did Father John Misty want in a perfume?
He first told me he was really interested in making a scent called "Innocence," and he wanted it to be based around orange blossoms and violets. 

Why orange blossom? Was his scent inspired by anything in particular?
I think it's just around what he's attracted to, which I think is the same thing for his music, and all the art around his music. We were really focused on making this scent that was going to be soft and lovely and something for girls, and yet have that mystery to it. And so we just stayed really focused on that, and I never really got into asking him too much about the meaning behind those scents, because I think of the scents themselves as songs and stories, and people will have their own experience with them. And it does have a name, "Innocence" by Misty, and so all of it becomes its own little world, that's very much inspired by Josh Tillman, and very much something that he wanted to share with people, which you'll know because you'll see his signature on it.
When I smelled Innocence by Misty, I was immediately reminded of medicinal marijuana drops.
You know, it's funny, I've always wanted to take the time to make a tincture like that because I love the way that marijuana smells. I think weed tinctures are really lovely. And it wasn't part of the intention, but I love that you had that experience when you smelled it, because I just thought, "Oh, that's perfect." I think with any kind of scent it is related to drugs and getting high because it creates an experience
Innocence by Misty is for sale today at Sanae Intoxicants.