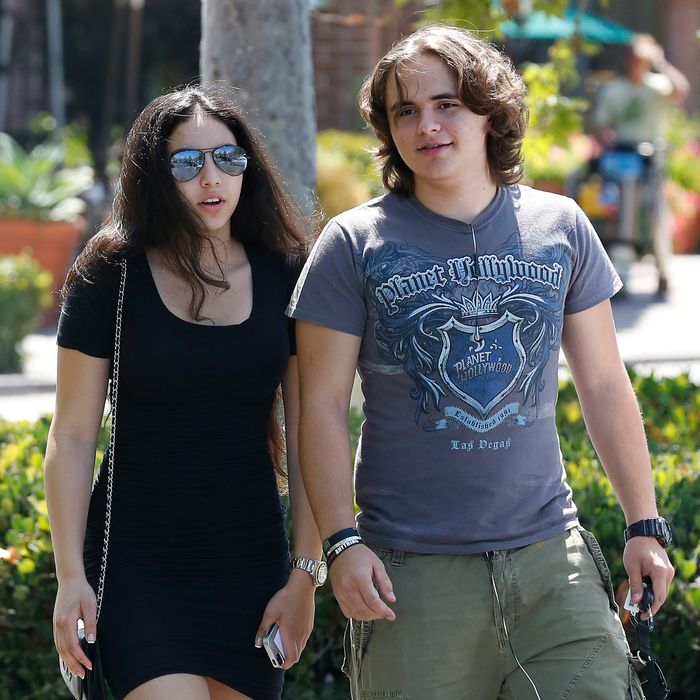 Photo: JD / Reefshots / Splash News
Prince Jackson, age 16, has a $66,000 monthly allowance and a Kuwaiti princess for a girlfriend, reports the New York Post. What, you ask, does teen rebellion look like when your monthly allowance is greater than America's median annual household income, and you will one day split a billion-dollar inheritance with two siblings?
Prince often exits the mansion without security and is regularly spotted by paparazzi with girlfriend and schoolmate Remi Alfalah, 17, a princess from a royal Kuwaiti family. [Ed: Remi and Prince pictured above.] Prince and the princess have been stopped for speeding by police, who once cited Prince for blazing around in his Ford pickup at more than 20 mph over the speed limit … While wooing his princess, Prince has been quite the gentleman, often picking up lunch and dinner tabs and showering her with jewels and clothing. Prince and Remi first met two years ago at the private Buckley School in Sherman Oaks, Calif., where he is set to start his junior year tomorrow.
Wait — Ford pickup truck? Give up now. You will never understand these people.