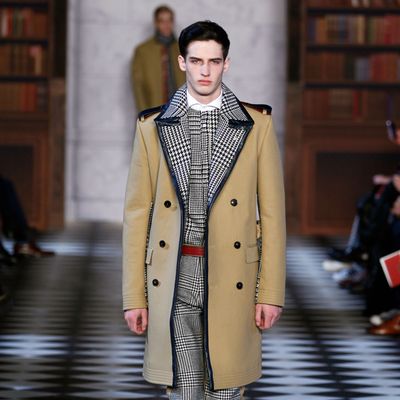 Photo: Peter Michael Dills/Getty Images
Tommy Hilfiger will no longer show a men's collection during New York Fashion Week, reports WWD.  The designer, who usually debuts his men's line during the same week as womenswear — in two separate shows — has chosen to focus on other "seasonal marketing strategies" while taking this opportunity to bolster his women's collection. Kinda strange, since menswear is considered hot in general these days and, as Tommy's CMO points out, men are at the "heart" of the brand's image; the category accounts for 60 percent of the Hilfiger's global retail sales. But maybe guys will just keep buying into the perma-university lifestyle, with or without a runway show, which will give the company more time to focus on new ways to convince women they really need some outrageously preppy clothes.
Hilfiger also announced that he will move the show from its usual Sunday-night slot, to 11 a.m. Monday, immediately following Carolina Herrera. Let's hope the extra emphasis on womenswear this year results in some exciting design changes.