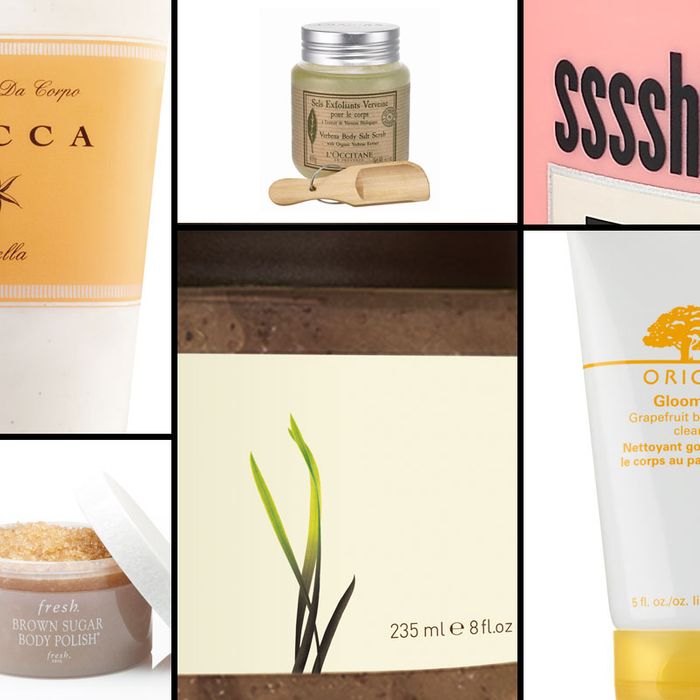 Personally, I've always loved a body scrub. Maybe that's because my Korean mom inflicted me with vigorous scrub-downs for most of my childhood. While it might have been painful and left me feeling a little raw, it also left my skin feeling super smooth and refreshed. You know how great it feels when you slip into a bed with freshly washed sheets? It's like that, but with skin. When I'm feeling fancy, I'll plunk down the money to get a thorough scrub-down at a Korean spa in midtown, but most days I settle for creating my own at-home spa experience.
Usually, the goopy mix consists of some kind of slightly abrasive material (sugar, salt, ground oats) that cleanses the skin and a blend of oils that soothes, softens, and nourishes the skin. Scrubs not only help you get rid of dead skin cells, but also prevent ingrown hairs (which are caused by dead skin cells clogging up hair follicles) and help keep other skin issues, like acne or psoriasis, at bay.
As a religious user, I should have a favorite, but I usually just buy the first scrub to catch my eye at the drug store or Sephora. That's no way to choose a product that is so essential to my skin-care routine, so I decided to test out ten different body scrubs to find the one scrub to rule them all. I tested to make sure they weren't too oily (chances of tub slippage are great), whether I liked the scent, and to see if the texture felt like it was tearing into my skin. Click through the slideshow to see which one excelled in all these categories plus left my body touchably soft sans grease slick.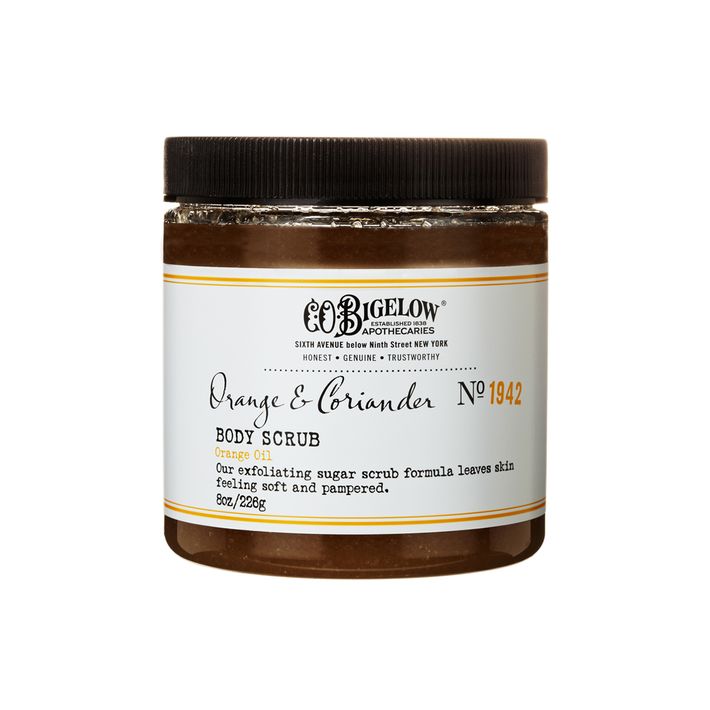 Not recommended
This scrub is super messy. In the past I've found that even the most goopy of scrubs will turn into a paste if you mix them enough, but this one stayed separated and dripped all over the place, leaving an oily mess. Once I got past the mess, I actually enjoyed the scrub. The sugar was substantial but not harsh on the skin and the blend of sunflower, safflower, sweet almond, and jojoba oils left my body feeling moisturized. But as much as I like soft skin, I'm not willing to risk a slip-induced broken neck for it.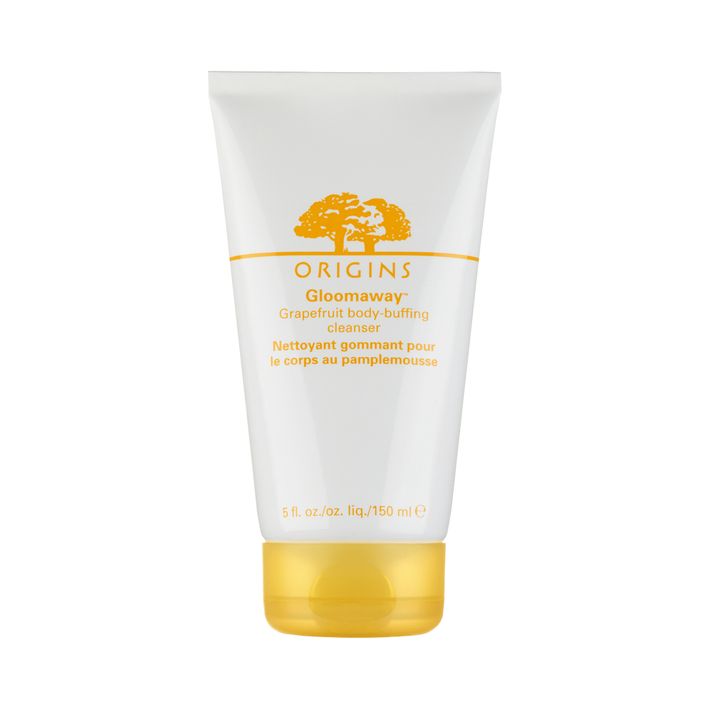 Not recommended
This was more like an everyday body wash than a true scrub. While the yellow-tinted gel gave me a frothy, lathering wash, leaving my skin feeling soft and clean, the jojoba beads and apricot seeds in the gel were so gentle that I didn't feel any more exfoliated than when I use my usual body-mitt-cream-cleanser combo. I enjoyed the refreshing citrus scent, but if you're looking for a true grapefruit fragrance, you might be disappointed as it veers more sweet than sour.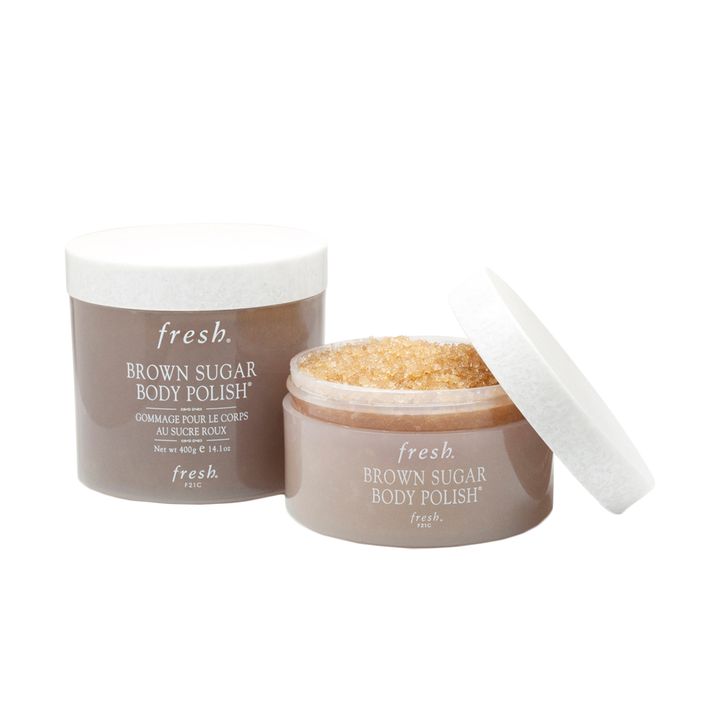 Not recommended
I've heard raves about this body scrub for so long I thought it would be the clear winner. Boy was I wrong. I will admit that my skin is a little more sensitive than usual since I started taking Accutane, but this scrub left my skin feeling razor-burned. The size of the sugar granules is fairly massive. They never really melted away like other sugar- and salt-based scrubs, and I'm not interested in standing there forever, rubbing at each limb. It was way too rough for me, but if you're more of the "pain is beauty" camp, you'll probably love it.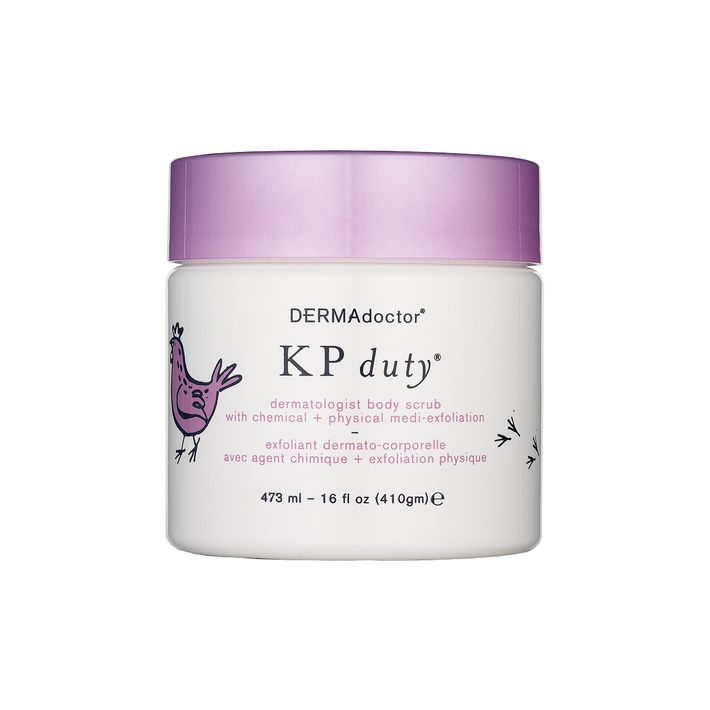 Recommended with reservations
This no-frills scrub provides both physical and chemical exfoliation. The package suggests you apply it to dry skin, which is a bummer if you're on autopilot when you hop in the shower. Although the scrub is gritty, it was fairly easy to rub the grainy white paste over my dry skin. Just make sure you do it in the shower so the tiny grains don't fall all over the floor. While the scrub did leave my skin feeling smooth (probably the smoothest of all the scrubs), the scent was a major turnoff; I'm not even sure how to describe it. Chemical? Medicinal?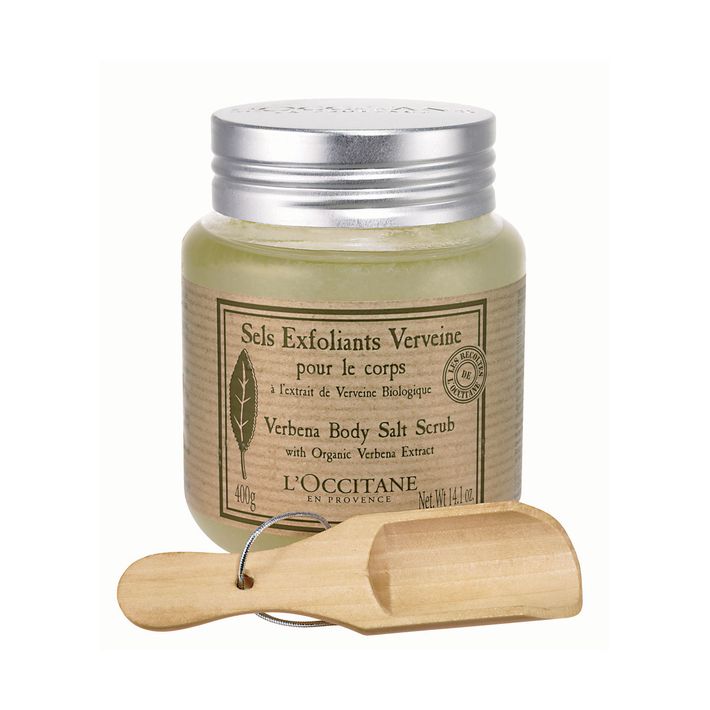 Recommended with reservations
Usually I find salt scrubs a little abrasive, but that wasn't the case with this scrub. A blend of Mediterranean sea salt and grape seed, apricot, and sweet almond oil, it worked to simultaneously slough off my dry skin while leaving my body hydrated. It left an oily residue behind, but in the best way possible.The only negative for me was the smell; while I love citrus-scented products, the verbena scent was a little too strong for me. Honestly, it reminded me of household cleaning products.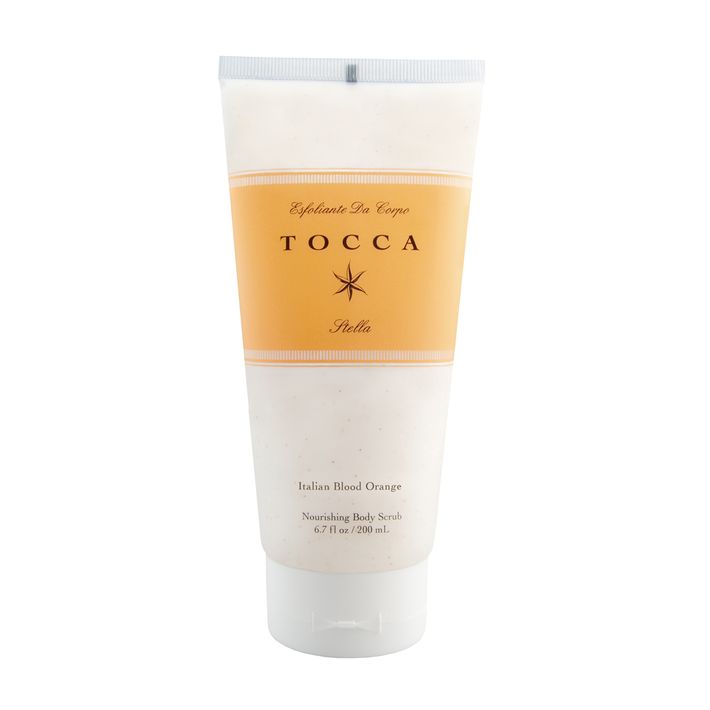 Recommended
Tocca is the Italian word for touch, so it comes as no surprise that this body scrub from Tocca left my skin feeling baby smooth. Housed in an easy-to-use squeeze tube, the formula is deceptively thick and contained crushed olive granules that gently exfoliated, leaving my skin feeling smooth and smelling faintly of Italian blood oranges.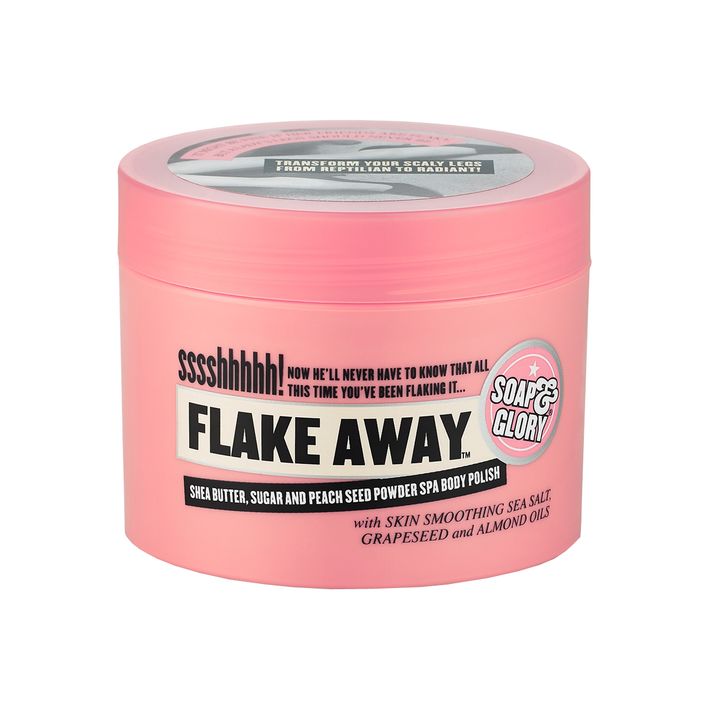 Recommended
This scrub has a thick consistency packed with fine salt grains that spread over the skin nicely. The granules in the scrub dissolved pretty quickly as I massaged it over my skin and it turned into a nice lather, which rinsed off easily. After toweling dry, the shea butter and sweet almond oil used in the scrub left a thin film, which gave my skin with a subtle sheen. I enjoyed the signature Soap and Glory scent (a musky blend of fruity and floral), but I know from personal experience it can be a bit hit-or-miss with people, so keep that in mind.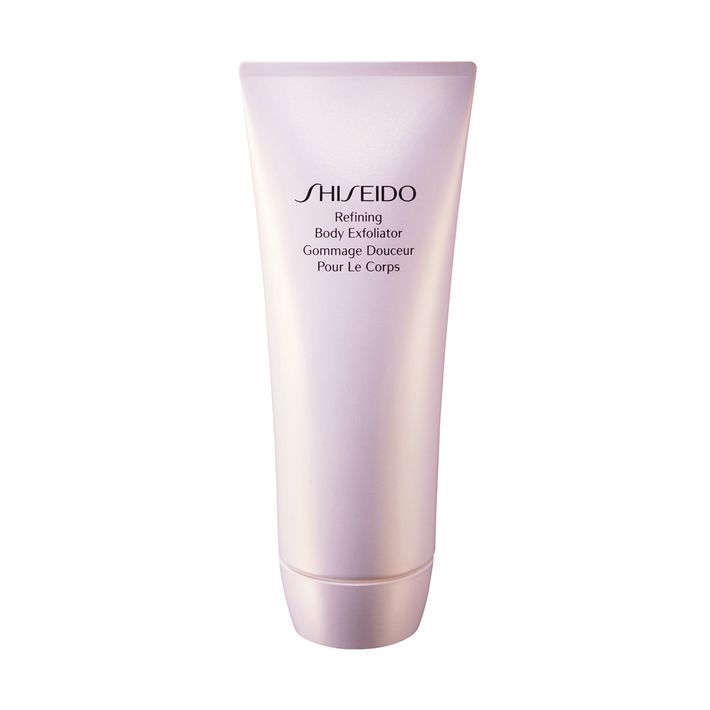 Highly recommended
This floral-scented exfoliating gel was super gentle, yet effective enough to leave my skin feeling not only super clean but also crazy soft. It's even safe for sensitive skin, so my boyfriend used it to get rid of the flakes caused by a new tattoo. Most scrubs would be too harsh on freshly tattooed skin, but the micro beads in the gel were gentle while still being effective enough to work.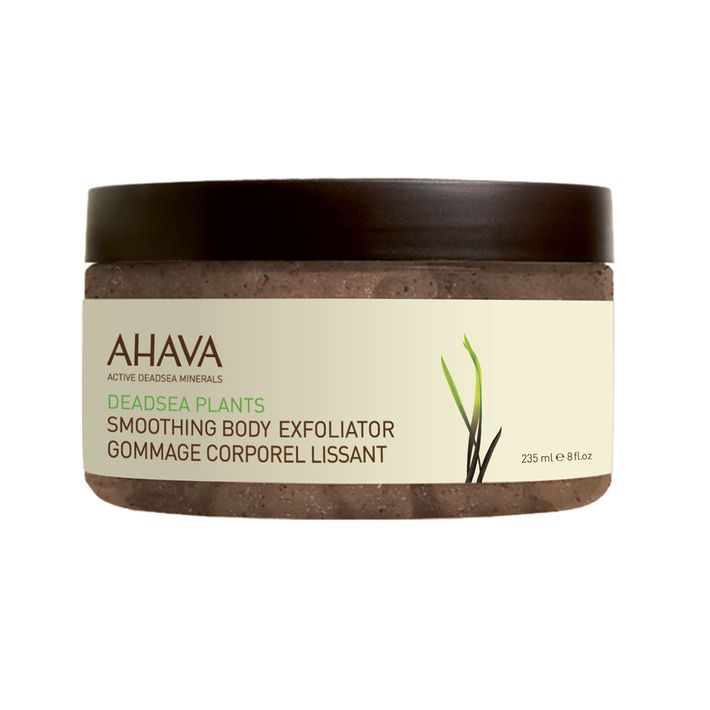 All-around winner
The first thing I noticed about this scrub was the heavenly citrus smell. It's so good I want to bottle the scent so I can spray it all over my house. It has a thick, paste-like consistency, which helped the scrub spread over skin so smoothly that only a small amount was needed (a dollop the size of a dollar coin) for my whole body. The grains (made of ground dates, grape seeds, and Moroccan argan shells) had enough heft to make me feel like it was actively buffing away dead skin cells, but it didn't feel abrasive like other harsh scrubs. After rinsing and patting my skin dry, I was left with skin that was super soft without feeling greasy.