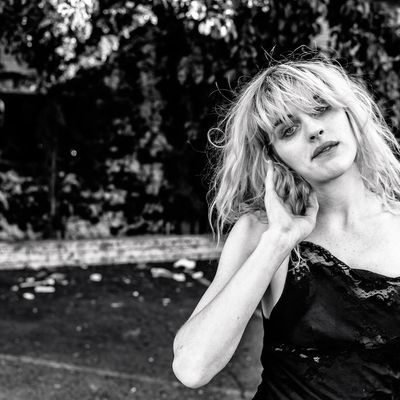 Photo: Heidi Slimane/New York Magazine
During the seven years that Hedi Slimane designed for Dior Homme, he wrote a new version of masculinity using not only clothing to tell the story, but also models: slim-hipped, young, and androgynous boys plucked largely from the streets of Berlin. Now he's designing for women at Saint Laurent Paris and working from a design studio in L.A. We asked Slimane to describe what intrigues him visually, using photographs as his medium and muses as his language. Last season, his runway paid tribute to the mid-nineties grunge style of Courtney Love and Melissa Auf der Maur, and so, too, do these women—with their bleached hair, vintage slips, pale skin, and dark lips. Through them, a picture emerges of the new Slimane.
*This article originally appeared in the August 19, 2013 issue of New York Magazine.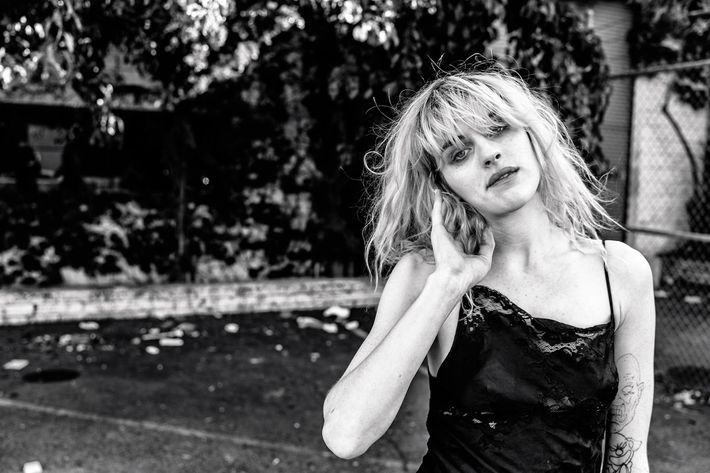 Kayla
Age: 23 A few weeks ago, Slimane found Kayla, an art student and electronic musician, in the crowd at the Viva! Pomona music festival.     Photo: Hedi Slimane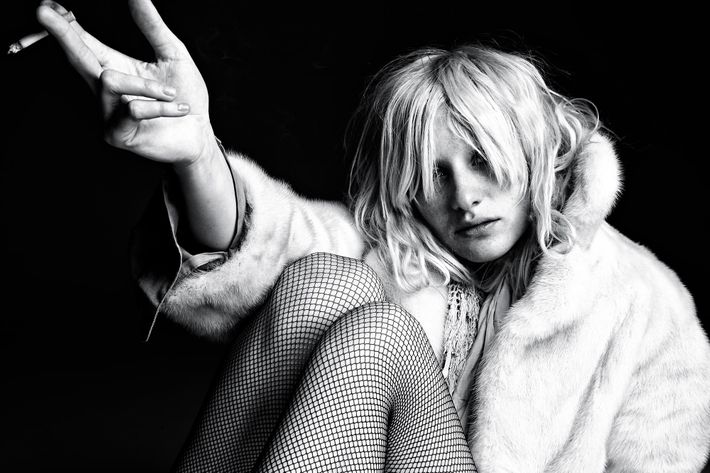 Liza Thorn
Age: 27 Thorn, the Californian daughter of a librarian and a Buddhist priest, is in a band called Starred and is currently on tour with another Slimane muse, Courtney Love.   Photo: Hedi Slimane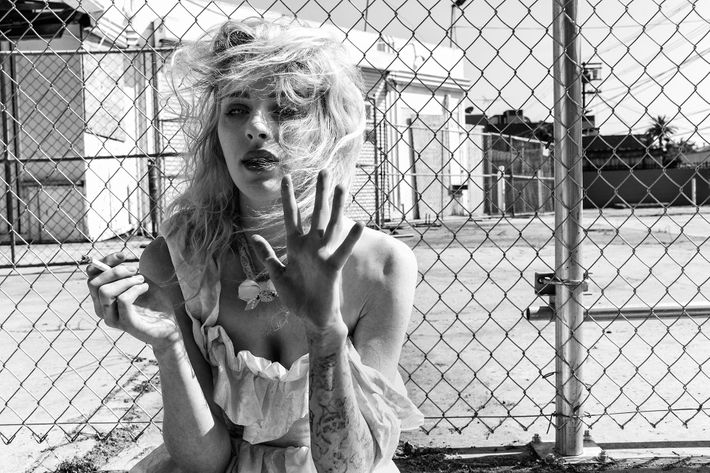 Kayla
She describes her music as "sugarcoated noisy pop, like how a glitter car crash would sound."     Photo: Hedi Slimane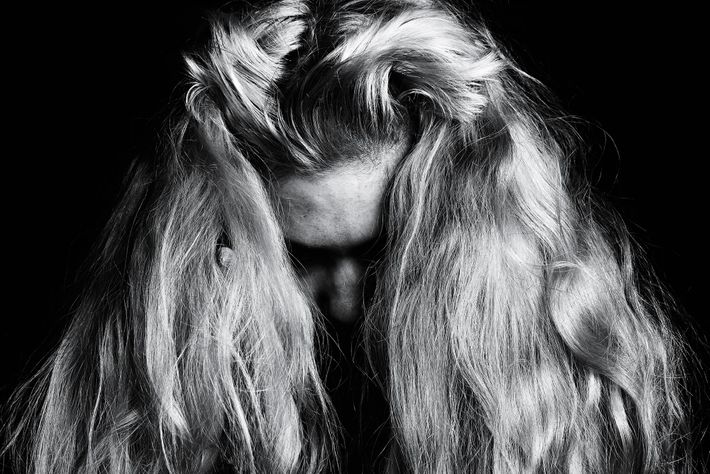 Grimes  
Age: 25 The futuristic Canadian chanteuse-artist created a capsule collection for Saint Laurent's spring/summer 2013 men's line. The T-shirts and tank tops took inspiration from Yves Saint Laurent's original seventies-era love posters and featured illustrations of fantastical swans, serpents, and monkey masks, as well as riffs on the classic YSL logo.   Photo: Hedi Slimane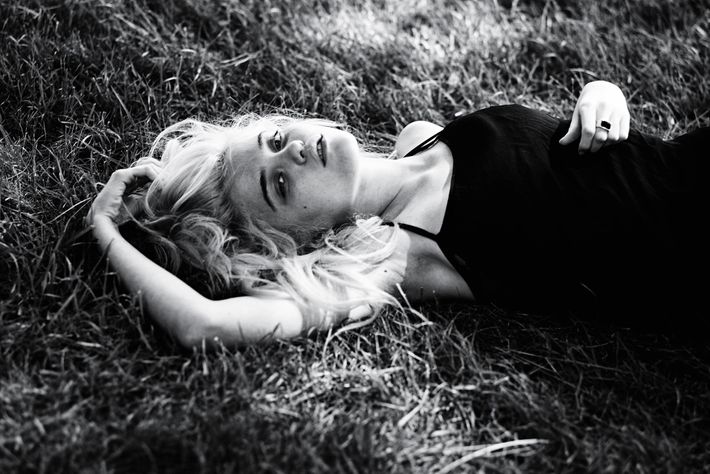 Sky Ferreira
Age: 21 Slimane photographed the album cover for the lo-fi pop star's 2012 EP, Ghost. Her next EP, You Are Not the One, is out this September; her album debut, I Will, is slated for release in 2014.   Photo: Hedi Slimane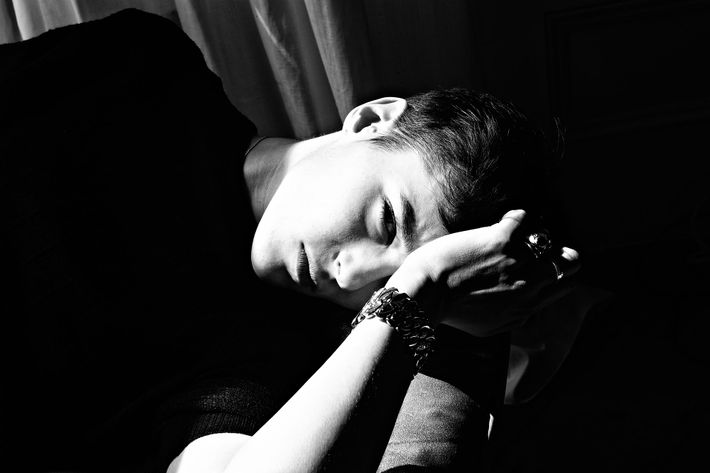 Jehnny Beth (née Camille Berthomier)
Age: 28 Beth fronts the post-punk band Savages. She is French, but has a big following in Southern California: She packed the house at Coachella.   Photo: Hedi Slimane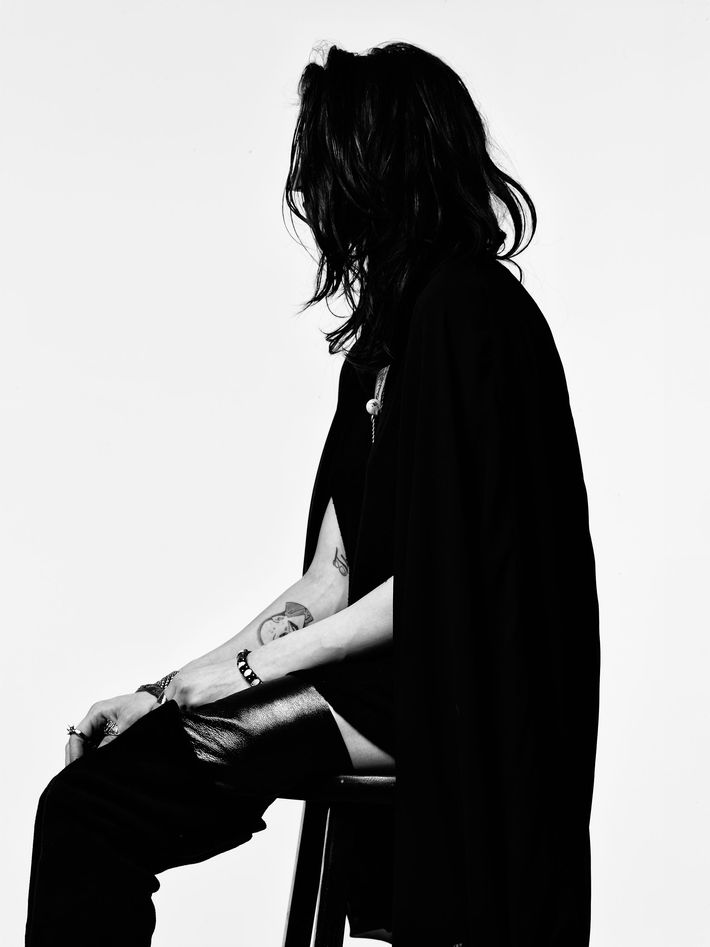 Frances Bean Cobain
Age: 21 as of August 18 Courtney Love stars in the current Saint Laurent ad campaign. Her daughter, Frances Bean, is one of Slimane's favorite subjects.   Photo: Hedi Slimane