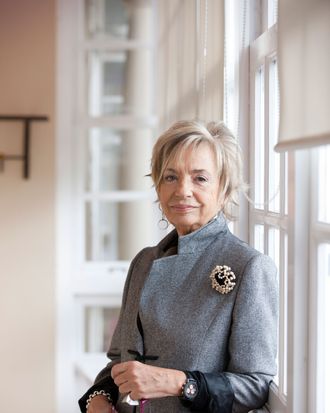 Photo: Xurxo Lobato/Getty Images
Rosalía Mera, co-founder of affordable-chic mega-chain Zara, passed away from a stroke at 69, reports the New York Post. Mera — who co-founded Zara in 1975 with her then-husband — started out as a seamstress, but her lower-cost versions of high-end clothing became an international success. According to Forbes, she was the world's wealthiest self-made woman, worth $6.1 billion.
Zara, the chain she almost named Zorba (but thankfully didn't), was a hit; but it wasn't without controversy, especially amid recent debates over fast-fashion labor laws. Mera herself, who left the board of directors in 2004, was politically vocal— she spoke out on abortion laws in Spain and protested government cutbacks that would have affected the country's education and national health-care programs.
Zara might be her legacy, but she maintained a classy, under-the-radar kind of billionaire lifestyle: at least according to the BBC's Tom Burridge, who said that Mera's "rags-to-riches" history shaped "her belief that the money of millionaires, or even billionaires like her, should not be flaunted."