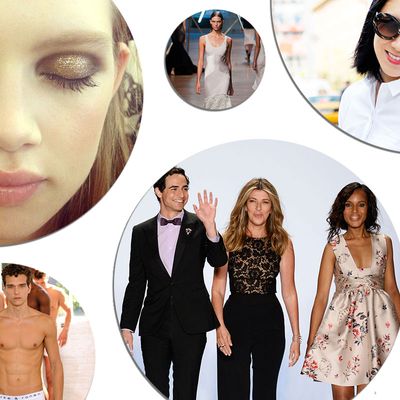 Yesterday's fest of ongoing crop tops, green eyes, and free backstage nicotine has given way to day two at Fashion Week. It was a model-heavy day, as far as news to know goes: Karlie is walking. Lindsey Wixson is attending shows. A model has invaded the Cut's Instagram.  More urgent bon mots below, as we continue to figure out what's going on with live performances and new shades of green. As they say: More as this story develops. Now, Friday's memorable moments.
1. Ah! Karlie Kloss! She's still modeling! On the runway! Even though she's a supermodel! Back-to-back appearances! Evidence below, from Jason Wu (#besties) and Cushnie et Ochs (#whynot).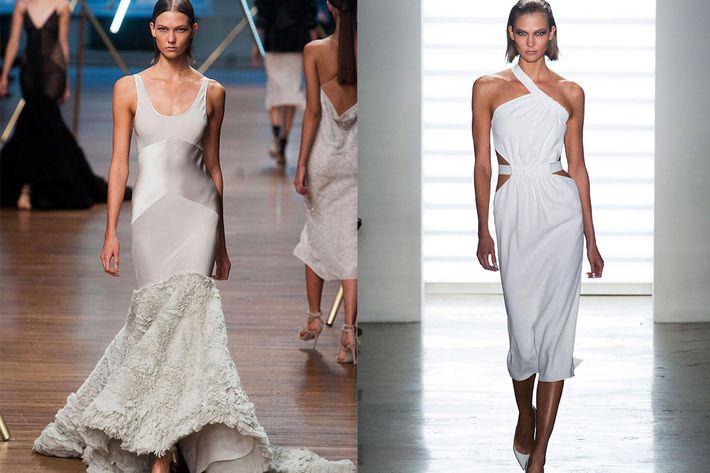 2. Here, witness more proof that Birkenstocks are happening. So common that this seems like some sort of carefully orchestrated PR campaign; one girl even has on the rare all-black European breed called "Monterey." Birkenstocks: like dogs. Except, you know, leather.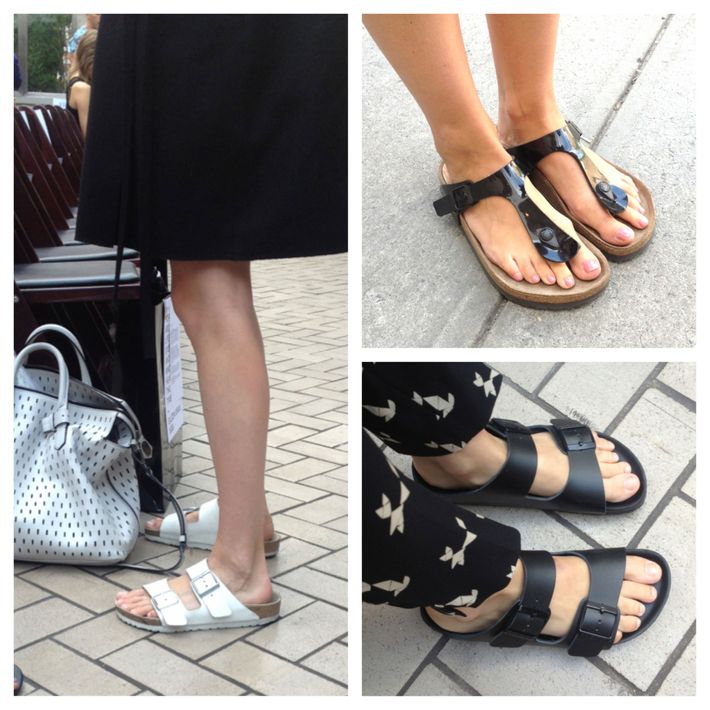 3. New Beauty Term: Neon Orange Bitch Lip.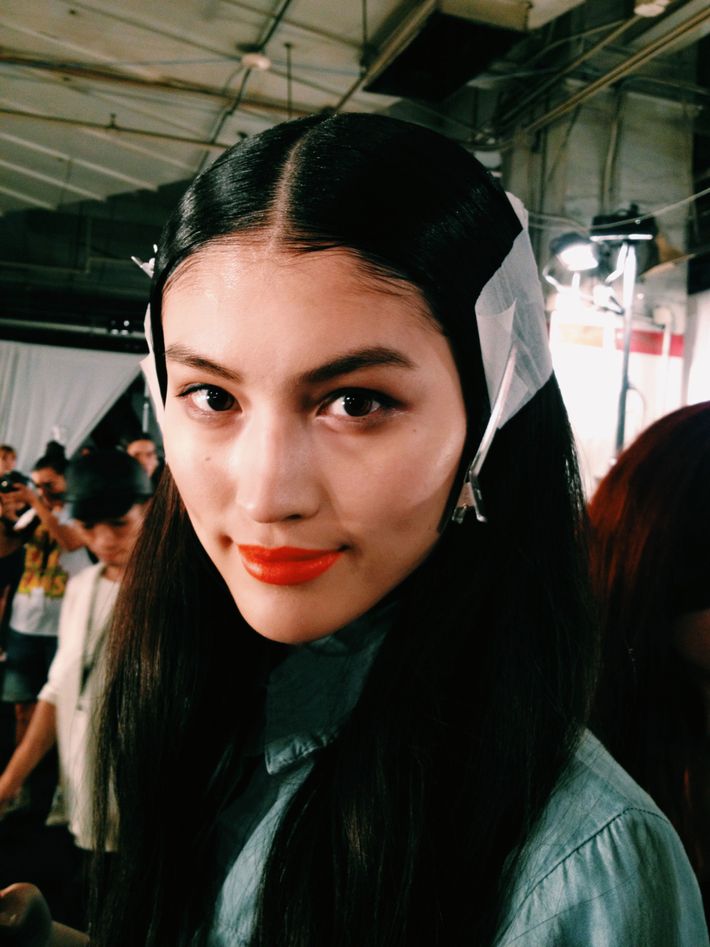 4. We forgot to mention this: There's this model, Josephine Skriver, who has taken over our Instagram feed. If we worked at Mashable, we'd say she's "disrupting the space." Instead, a sampling of her pretty pictures.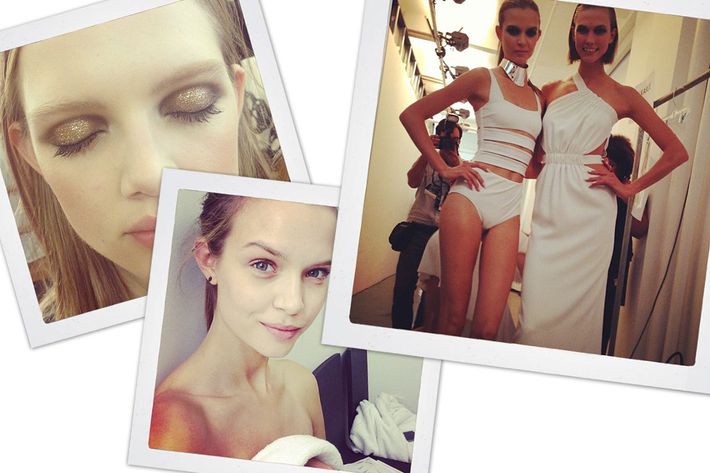 5. We skipped the Rebecca Minkoff show because we had bad seats (not, like, really bad, okay? Don't judge). And then Janelle Monáe performed. Serves us right. (And, uh, called it on those live performances.)
6. Project Runway continued to assert its relevance by (somehow) getting Kerry Washington to judge the finale. Our suggestion: Skip the shows this weekend, catch up on back episodes from On Demand. They're honestly good. Claritin is optional, depending on your circumstances.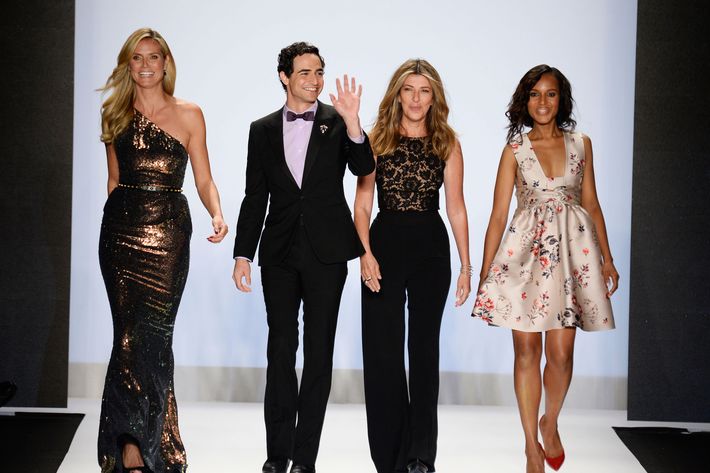 7. Overheard at the parke & ronen show: "Welcome to the strip club." Also, they played Maxwell. Know your audience. And by audience, I mean: Very few people who actually work in fashion.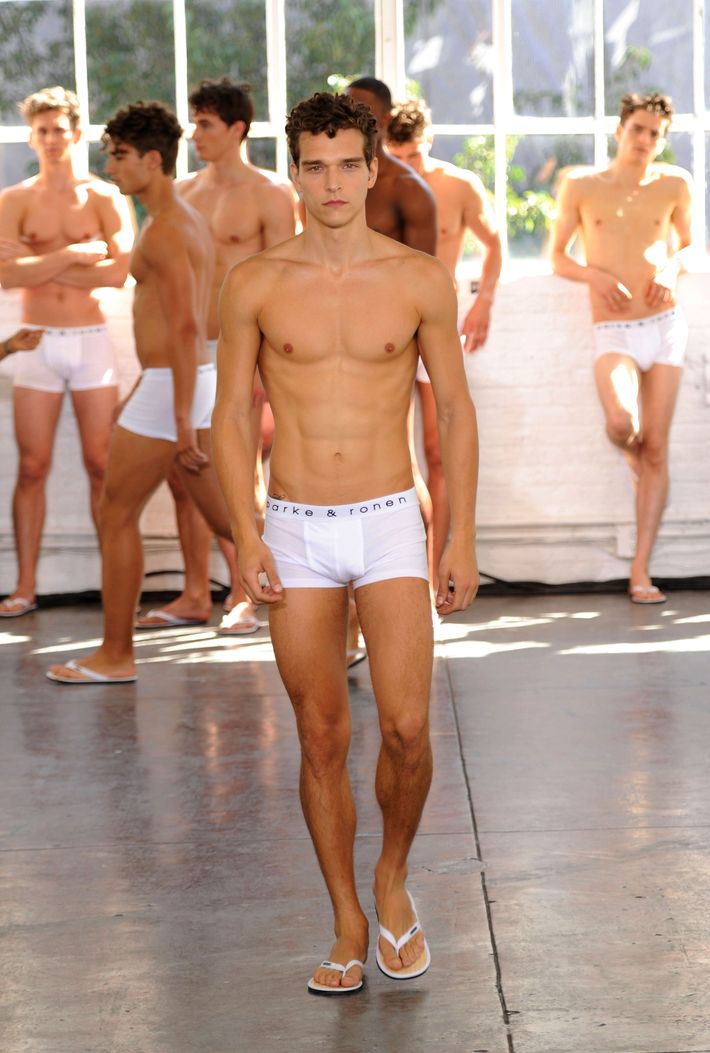 8. Honestly, we don't care about the front row. Just sit us as close to the router as possible. We've got Instavids to make. Except: Why don't any of the shows – even as they court bloggers to attend – have Wi-Fi? This is an oversight. How is the Man Repeller supposed to live-repel?
9. Let's play a game: What shall we name this color? We saw it at Jason Wu and Tess Giberson. It's not green enough to be mint. Help us in the comments.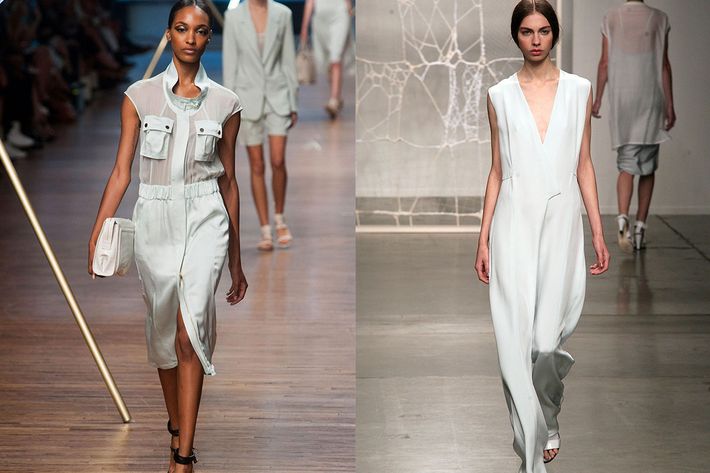 10. Rodebjer – a label we like but still cannot pronounce – stacked their front-row with models like Lindsey Wixson and Frida Gustavsson, followed by an entire Swedish mafia of hipster pretty girls. It's fun watching models watch other models.
11. Eva Chen: Outfit chronicler. An ongoing series.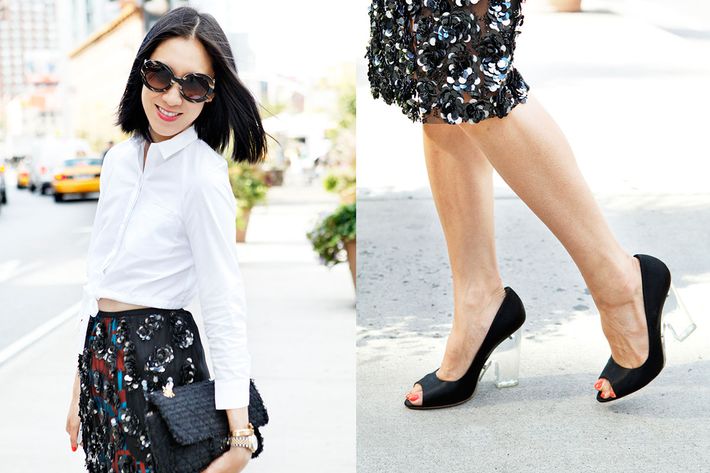 Get some rest, y'all. And, yes,  you can show midriff at the office if you're working on a Saturday.