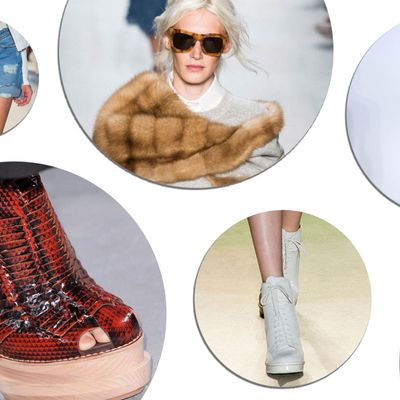 On Wednesday, Fashion Week trapped us, literally, in elevators, chunky shoes, wispy bangs, and culottes. Proenza showed in an abandoned building, Michael Kors captured all the A-List models for his morning show, and everyone couldn't stop talking about the humidity and September heat. Boring, yes, but we commiserate. And, below, eleven other things you may relate to. Though, at this point, we don't even know anymore.
1. There's no way not to start with this: After the Philosophy show, a number of editors —real ones, like Eva Chen, Amy Astley, and Virginia Smith — were trapped in an elevator. What a surprise ending. The venue managed to out-spook Thom Browne's insane asylum. Maybe R. Kelly will write a song about it.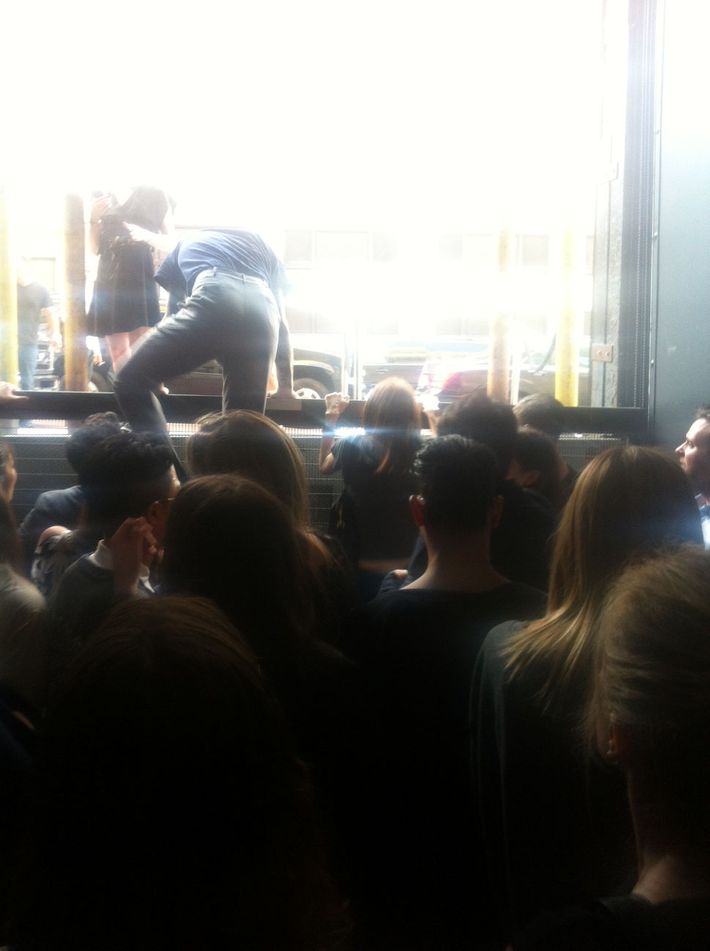 2. Might as well talk about the Philosophy clothes for a moment. They were boxy and spare, and some looks kinda updated our favorite heathered gray sweatshirts. But what should we call this color here? Or do we have to call it a pattern because of those lines running across it? Help us in the comments.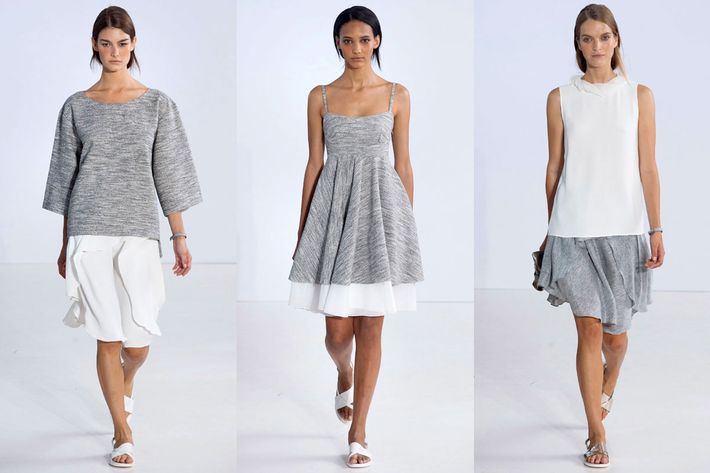 3. At Michael Kors's supermodel-stacked, all-American show, he showed a number of fur pieces even though this is the spring/summer season. Actually, this is kind of genius, since the crazy fashion schedule means these clothes start arriving in stores around January or February. To us, that's the perfect time for fur. Way to subvert, MK.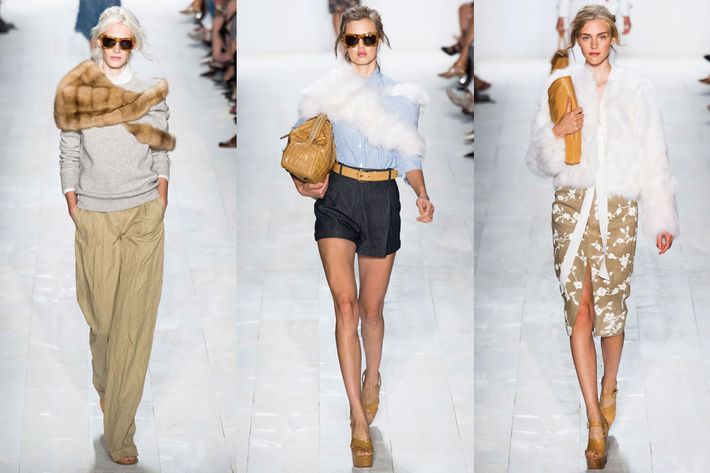 4. Proenza's culottes. Awesome.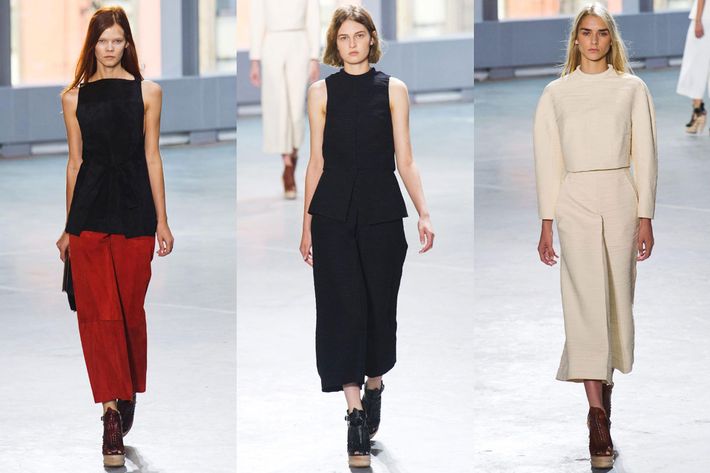 5. Also, the shoes at Proenza Schouler: Obviously, these guys have had several hit bags, but maybe it's time they up their footwear game so that their accessories business takes off in that direction. These'll do.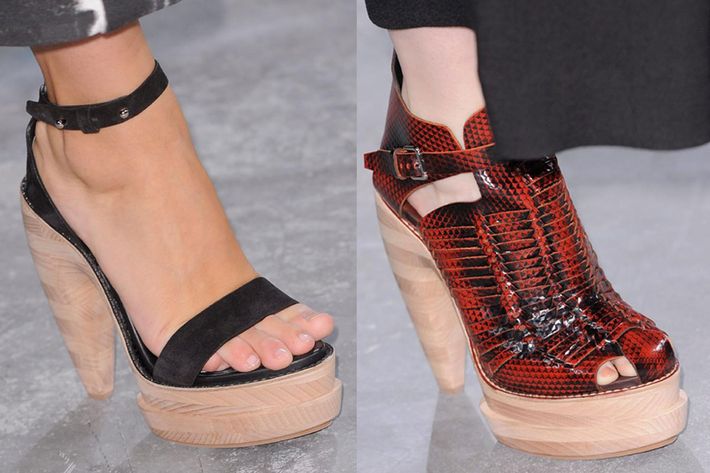 6. Rachel Zoe made designer denim cutoffs. Wasn't her line supposed to be all, like, glam seventies jumpsuits and things with sequins on them and diaphanous silhouettes? Not really sure what's going on here.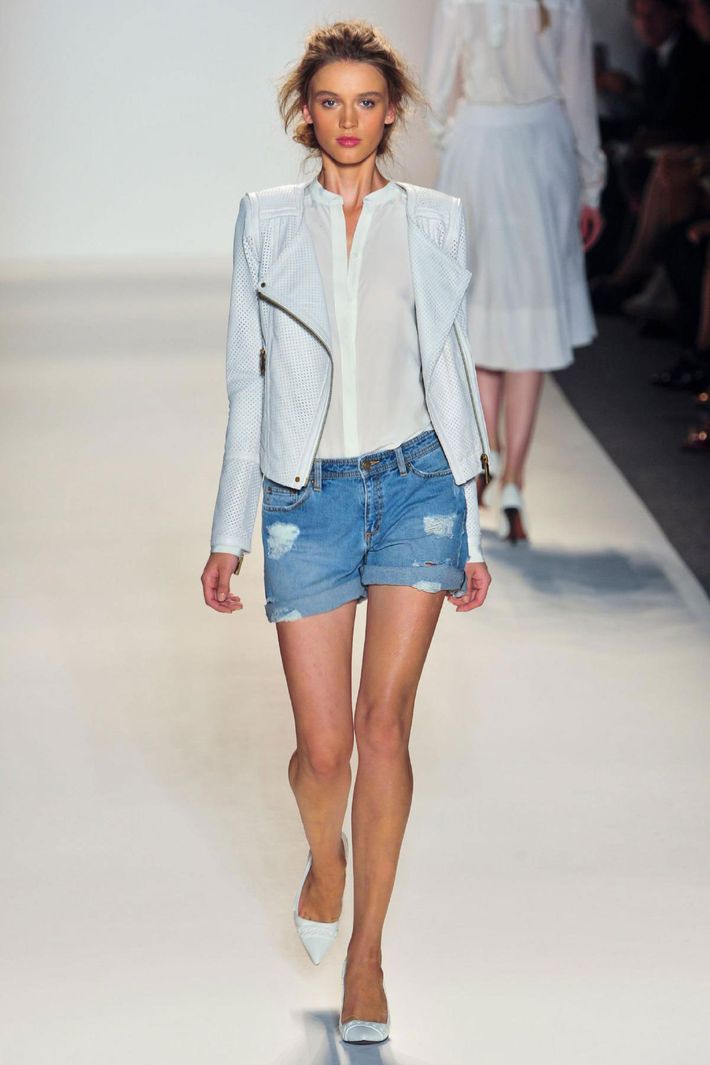 7. Okay, let's talk about the Jeremy Scott–Nicki Minaj incident. First, everyone had to wait for Minaj to show up (late) for the shebang to even start, but we've also heard reports that her bodyguards were so aggressive when exiting they were pushing regular people to the ground when they tried to leave, too. Not cool, guys.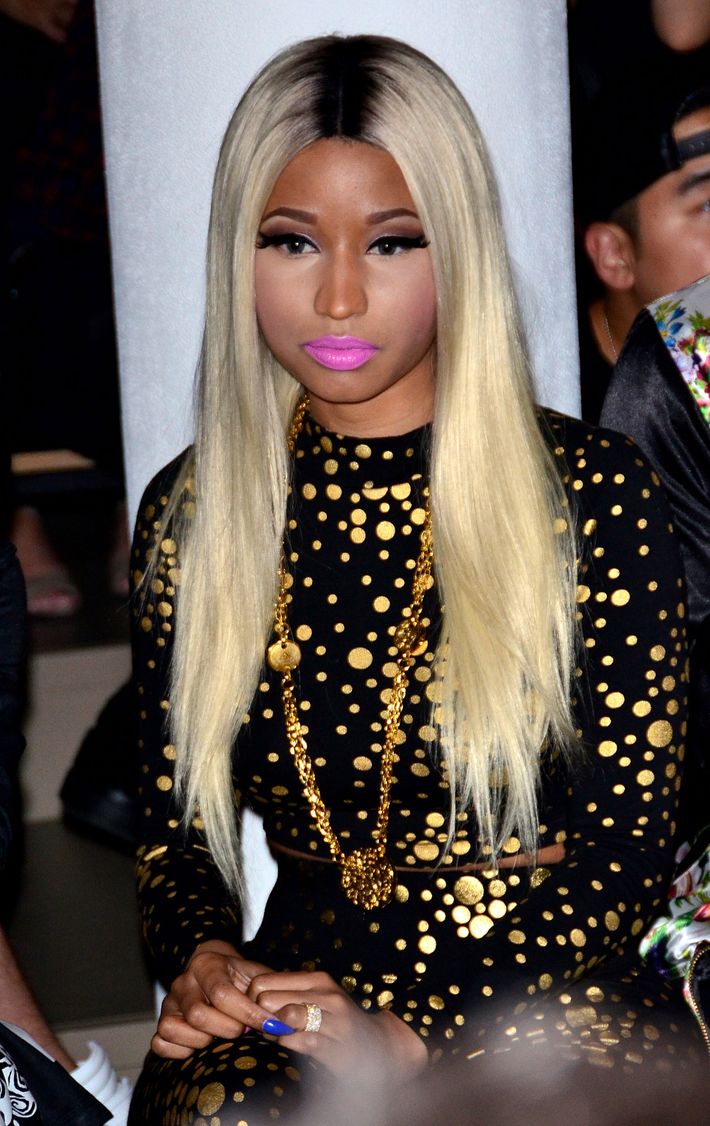 8. Reed Krakoff's wispy bangs across the forehead. Probably not the most practical or comfortable thing, but damn did it look great on the runway.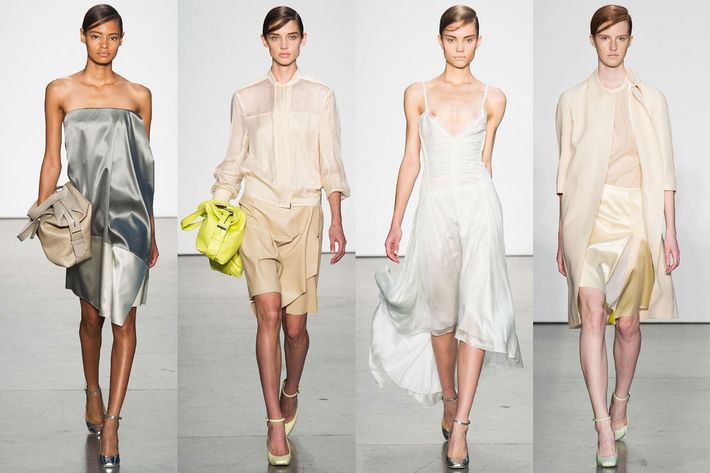 9. Marchesa hired tattoo artist extraordinaire Scott Campbell to ink temporary roses on some of the show's models. Hmmm, interesting. Maybe the label was inspired by this?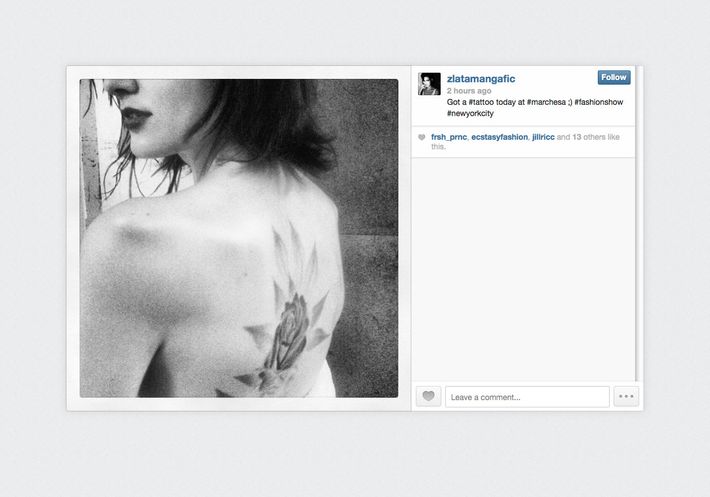 10. After the Betsey Johnson show, while we were trying to park our Citi Bike, we heard one of the models (who still had her colorful Afro in tact) explaining that she didn't receive any free swag backstage, so she asked if she could take her cotton-candy hair as a souvenir. In street clothes, it looked even better. Well done, mystery model.
11. More hair you'll never wear: the shiny blonde orbs at The Blonds' show.
One more day! One more day! One. more. day. Have a green juice and get through it.