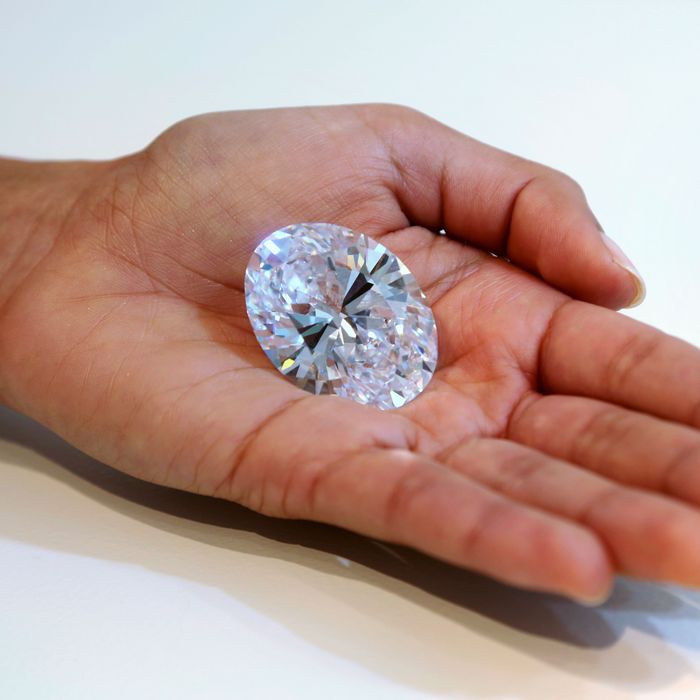 Photo: Mary Altaffer/Corbis
Sotheby's may break records with the auction a 118-carat white diamond next month, the Associated Press reports. Discovered in 2011 "in a southern African country whose name Sotheby's declined to disclose," it has a pre-sale estimate of $28 million to $35 million. The most expensive white diamond in history sold for $26.7 million last spring; it was 101 carats. Sotheby's will sell the diamond from its Hong Kong auction house, where astonishingly expensive gemstones have been selling well lately. They say they are keeping the diamond's origin secret to preserve its current owner's privacy.
So if you were wondering what a diamond the size of a toddler's fist would look like, now you know.