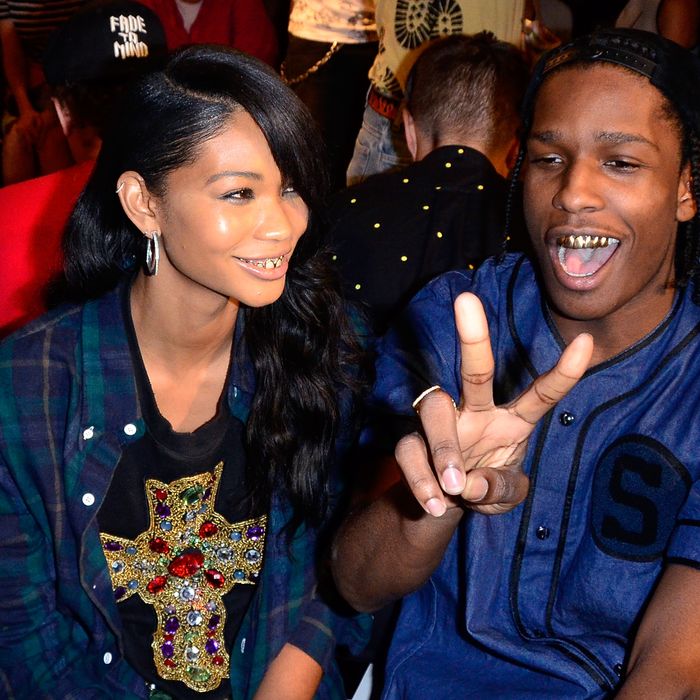 Chanel Iman and A$AP Rocky.
Photo: Brian Killian/Getty
When Chanel Iman smiled for photos with her boyfriend, seasoned fashion appreciator A$AP Rocky, in the front row at the Jeremy Scott show yesterday, they both wore matching grills. Cute? Apparently she shops his wardrobe frequently: "I steal all his clothes!" said Iman, her teeth gleaming.
"This is mine," said Rocky, grabbing the front of Iman's jeweled top. "She stole it a while back. This is, like, vintage Jeremy [Scott] right here. I tried to get it back, but I don't think I'm going to. I think that's hers now." Does the rest of the A$AP Mob get to steal clothes, too? "We used to, but not anymore," said Rocky. "It's to the point some of us have more expensive clothes than others. That's not a fair trade when everybody takes your expensive shit and then they don't [give] anything in return. So I stopped doing that with my brothers. Until all of them become rich, I'm not trading with them!"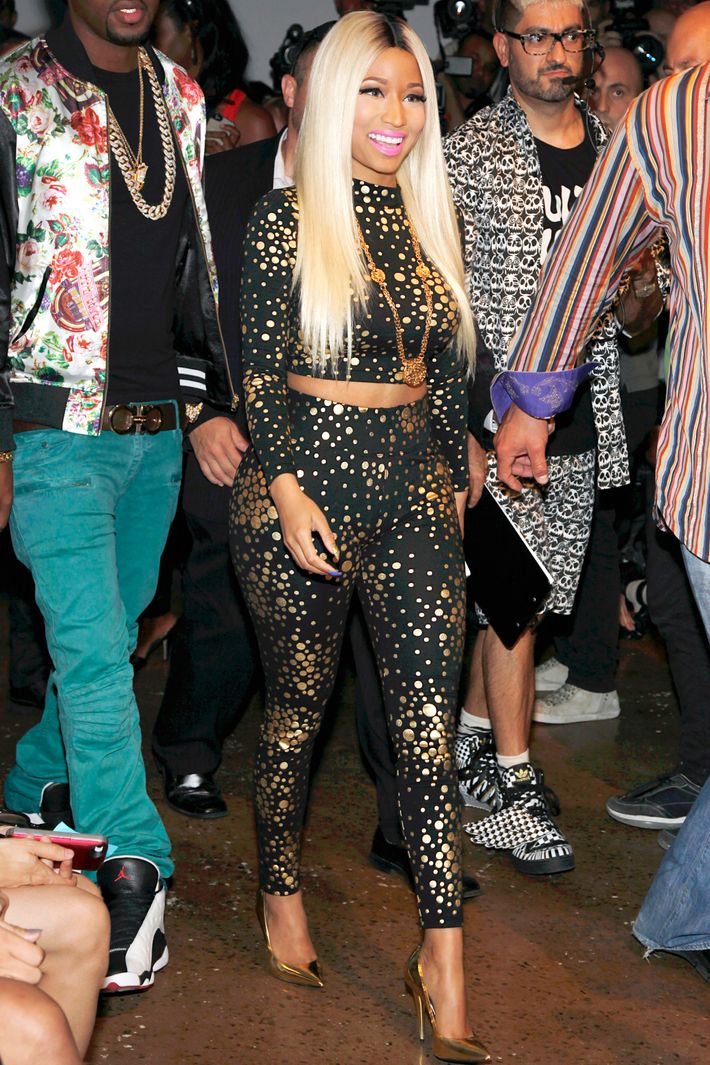 Nicki Minaj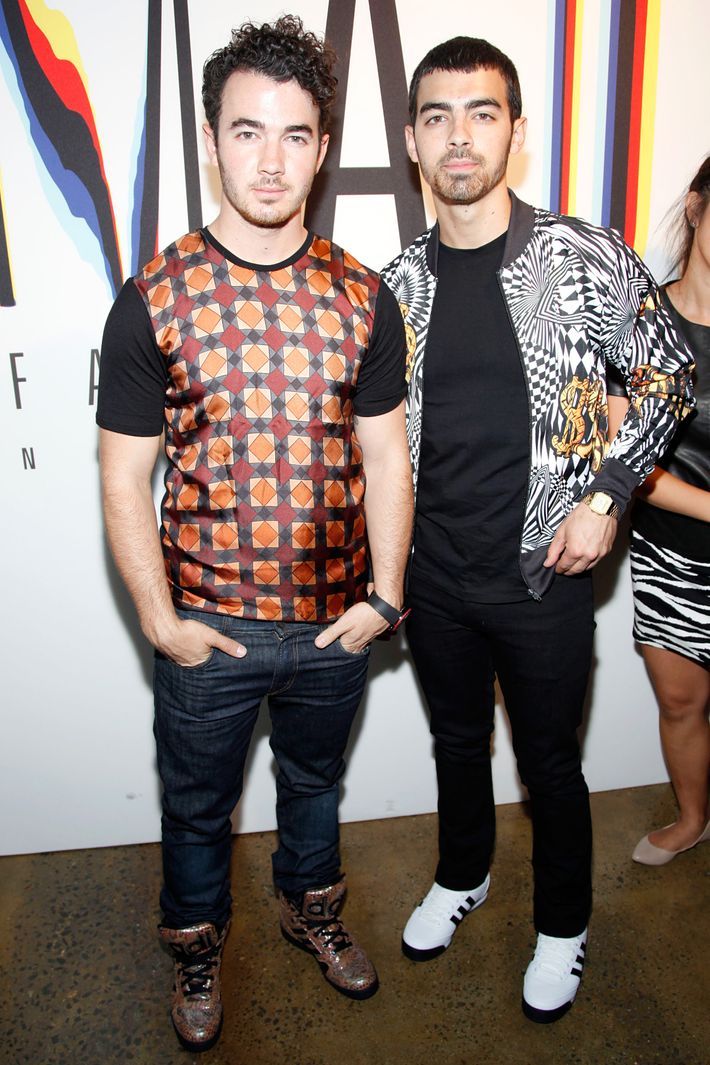 Kevin and Joe Jonas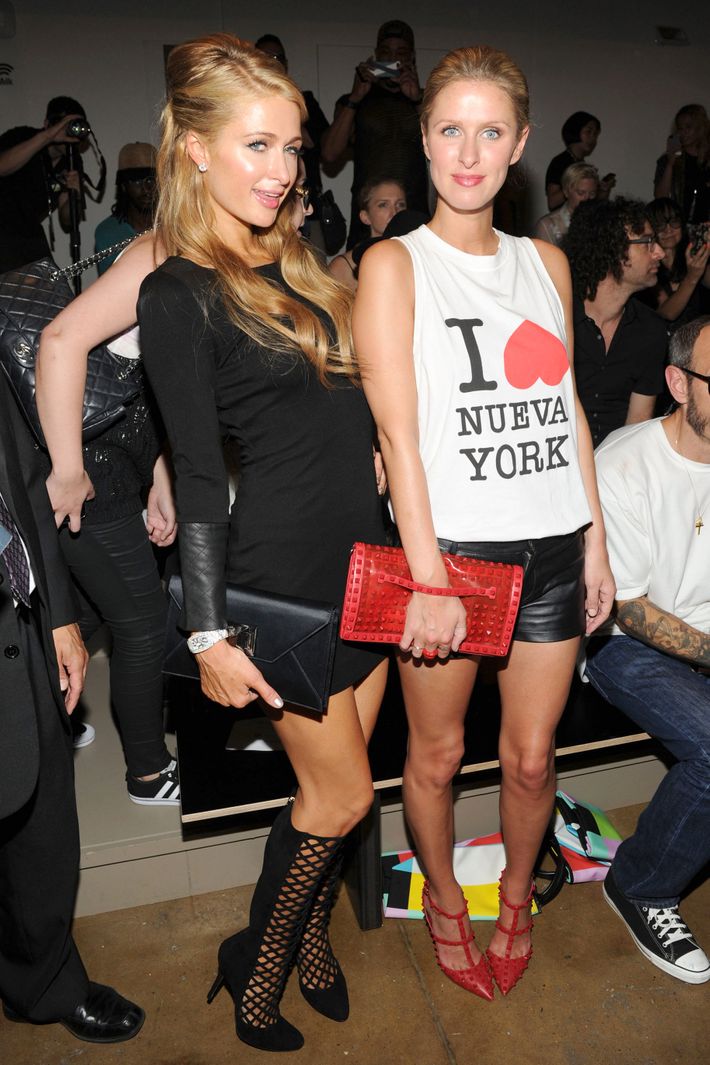 Paris and Nicky Hilton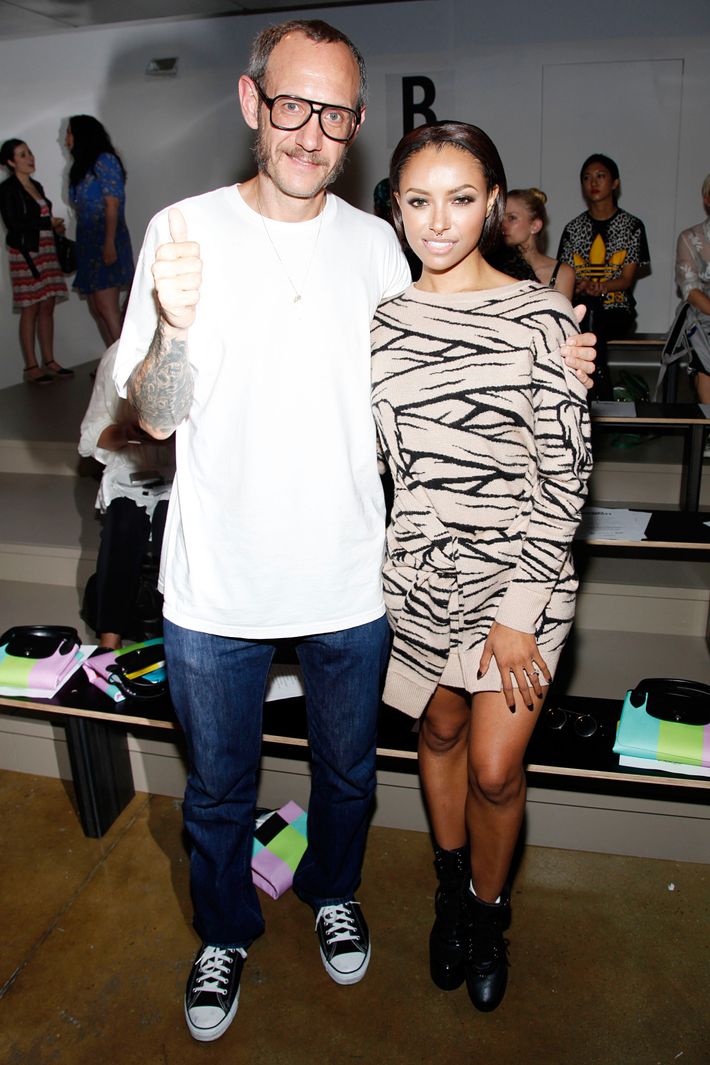 Terry Richardson and Kat Graham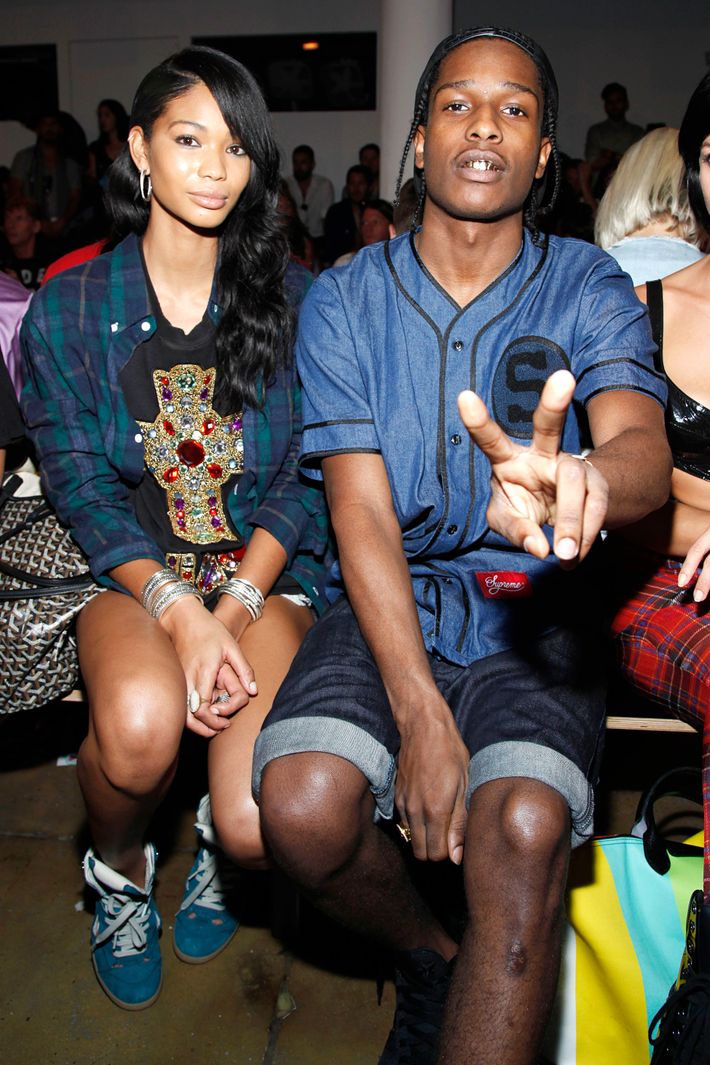 Chanel Iman and A$AP Rocky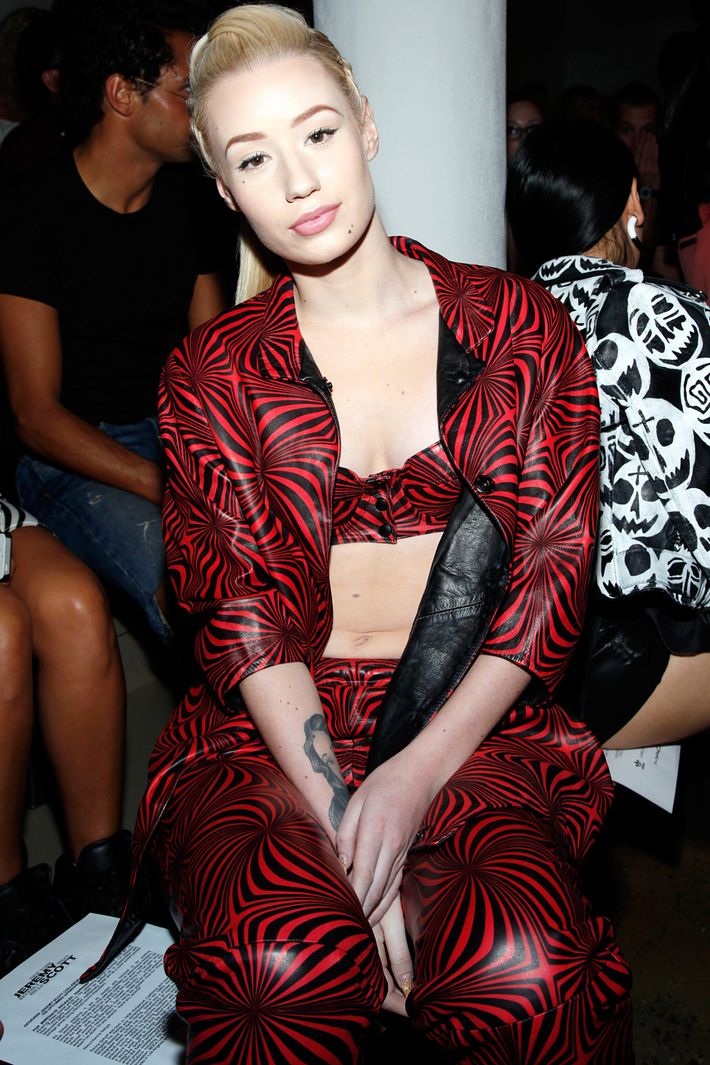 Iggy Azalea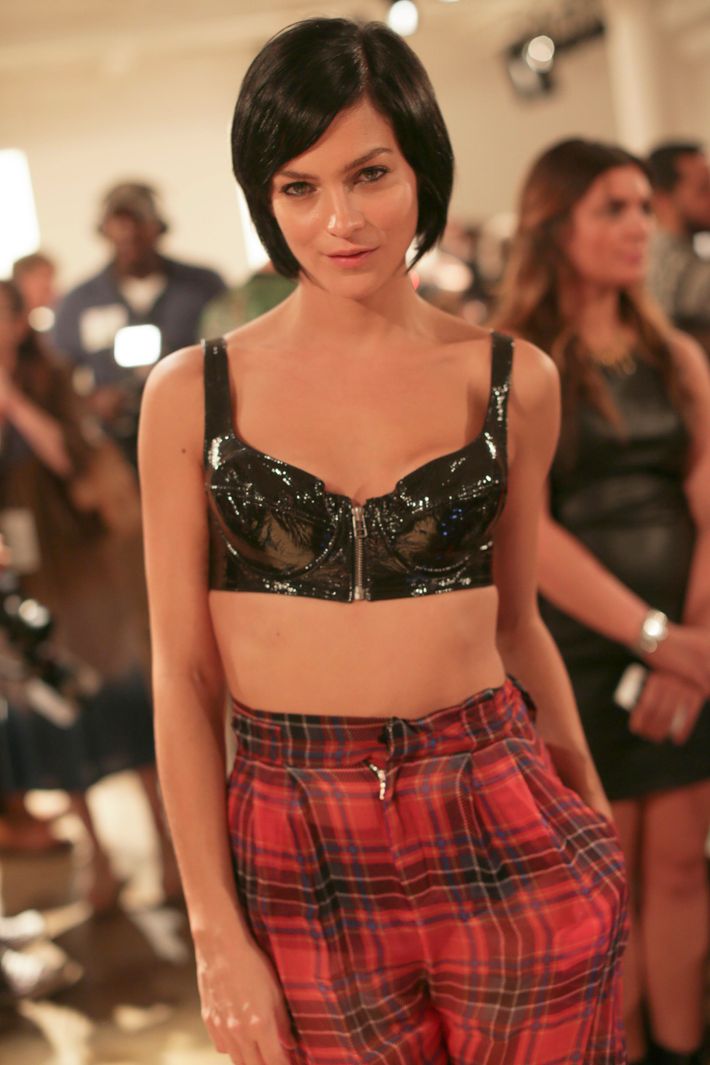 Leigh Lezark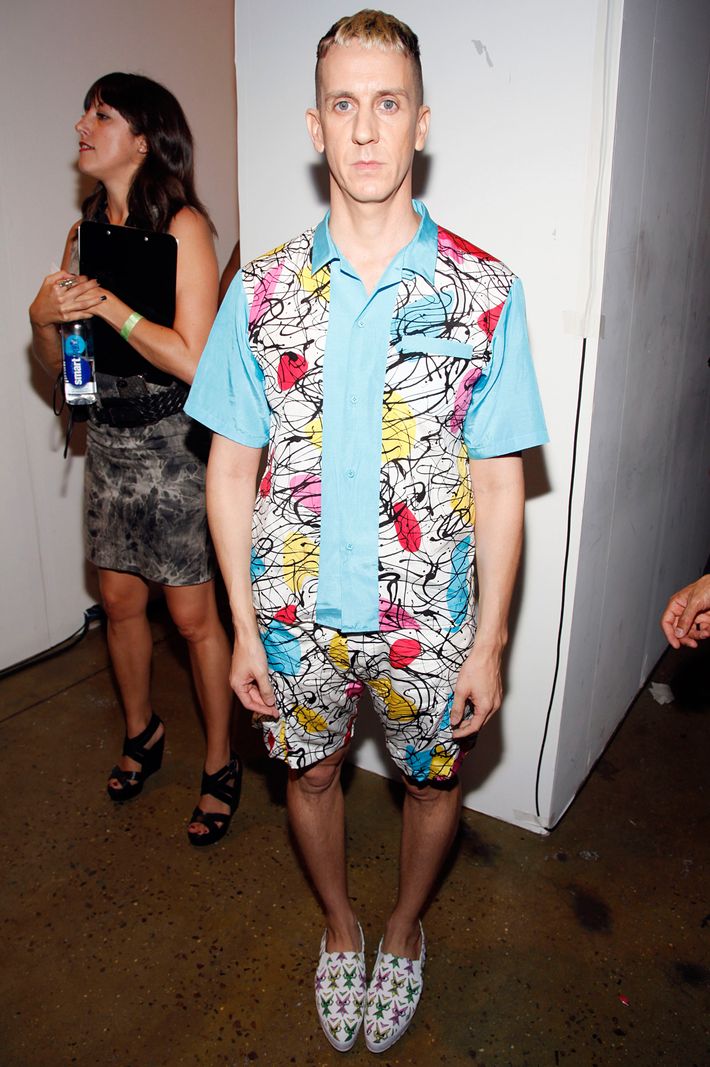 Jeremy Scott