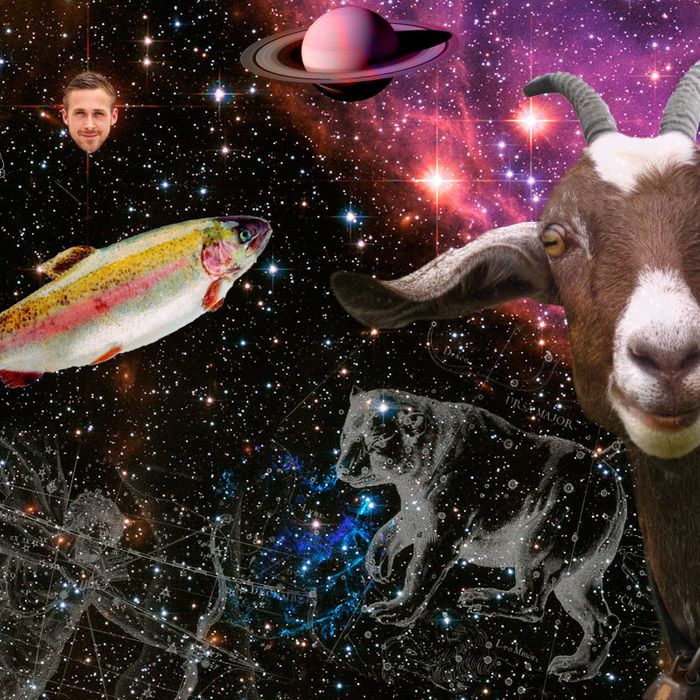 This week brings a series of thorny aspects between planets and a turbulent full moon on Thursday the 19th. The sun will oppose this full moon, and Mercury will form a hard angle to Jupiter, thus there could be losses or conflicts. Emotions run high when the moon is full, and worrisome thinking will run rampant as she transits wistful Pisces. The word lunatic exists for this very reason, so try and stay calm this week as unconscious lunar activity peaks.
Sunday the 22nd marks the autumn equinox. At this time we are meant to reevaluate the need for balance in our lives. The sun enters Libra on this day, the first of six spiritual signs of the zodiac, represented by the scales of divine equilibrium and harmony. Meditating upon the astrological symbol of Libra can help you to attain the balance you need to formulate your goals and plan for the future. Changes come in September as the heavens compel us to readjust and evolve. Loss must precede renewal. To quote Goethe, "As long as you are not aware of the continual laws of Die and Be Again, you are merely a vague guest on a dark Earth."
Virgo (August 23–September 22)
Interactions with women (both positive and negative) will be more intense than those with men. You will find it difficult to maintain any degree of detachment and objectivity during confrontations.

Libra (September 23–October 22)
Personal health occupies your thoughts and attention, which is fine as long as you don't become a hypochondriac.

Scorpio (October 23–November 21)
Sometimes this transit can arouse your nurturing and protective instincts so that you have a strong desire to take care of an important person. But be mindful not to deprive someone of his or her individual responsibility.

Sagittarius (November 22–December 21)
Look inside yourself and bring out elements of yourself that usually remain hidden. That which is unconscious and unknown ultimately gains control.

Capricorn (December 22–January 19)
Female relatives will play an important role in your life this week, and one of them may teach you something valuable about yourself.

Aquarius (January 20–February 18)
This transit can lead to a very strong attachment to material objects, which can be a problem if someone needs to borrow something of yours. This transit is considered to be a bad time to spend money.

Pisces (February 19–March 20)
You feel a great need to belong and to relate to your friends and loved ones this week and will be able to be very emotionally giving to those around you.
Aries (March 21–April 9)
You may be compelled to reveal a long-undisclosed secret about yourself this week and communicate your deep inner feelings to another person.

Taurus (April 20–May 20)
Be conscious of your outlook, or you may become excessively possessive of a friend because of a lack of self-confidence. Childish as it may seem, you may be envious when a friend pays more attention to someone else.

Gemini (May 21–June 20)
Be mindful not to blur the distinction between professional and personal relationships. Keep a professional distance regarding personal matters at work.

Cancer (June 21–July 22)
You are feeling restless this week, wanting to break away from the mundane routine of day-to-day minutiae. Planning your next getaway to a foreign place is a good way to work with this transit's energy.

Leo (July 23–August 22)
You may covet something that belongs to someone else, or you may desire more control over something that you own jointly. In any case, you must recognize that your attachment serves no real purpose and is a potential source of strife.
David Scoroposki is a professional astrologer working in NYC.
GIF reporting by Sally Holmes.