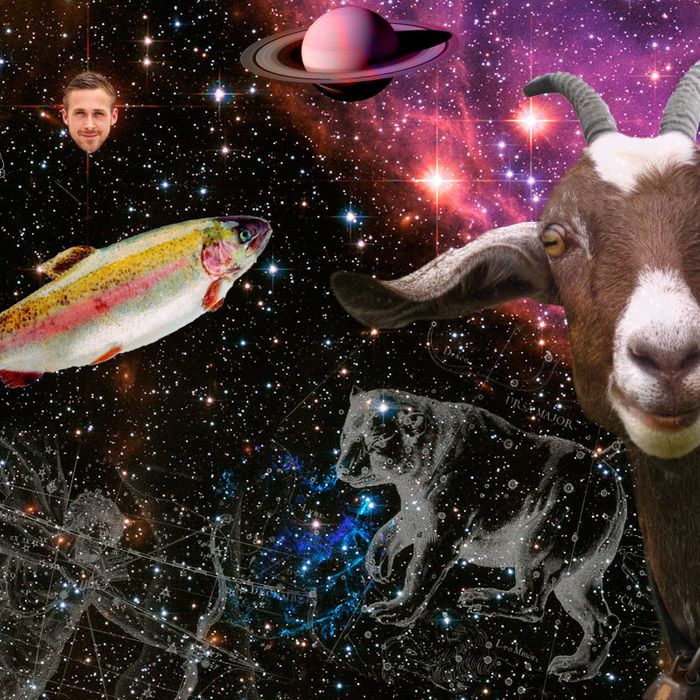 The two benefic planets, Venus and Jupiter, will trine on Thursday the 26th, and though short, this is typically one of the finest aspects bringing elegance, grace, and pleasant social interactions. But like any Venus-Jupiter energy, it can create languor and decadence. For most people, this aspect will be a reprieve from the daily grind. Financial matters also benefit, and it is a good day to make a major investment, particularly in social occasions, amusements, entertainment, or the arts. A romance could transpire this week, although this influence is usually not strong enough by itself to bring about a major relationship. Wearing blue and green gemstones, such as sapphires, lapis lazuli, and emeralds, as well as perfumes of fig, verbena, rose, or jasmine will intensify the effects of a Venus-Jupiter trine.
On Saturday the 28th, Venus will form an angle to Mars that usually provokes interest in the sexual aspect of a relationship. If you're not currently involved, you may be exceptionally attracted to someone of the opposite sex, but without discernment. Therefore this is not the best aspect under which to start a relationship, since it may be based solely upon physical attraction.
Libra (September 23–October 22)
You'll project yourself with more dynamism than usual, so go out and make an impression on others. This should be a time of compulsory self-centeredness. Take a month to recharge from the chaos of early September.
Scorpio (October 23–November 21)
This week you must be sincerely prepared to evaluate your behavior and ways of dealing with the world. Anything unpleasant you refuse to face will continue to be part of your unconscious mind and will work against you when you least expect it.
Sagittarius (November 22–December 21)
Stop being selfish and start cooperating with other people. Friendships and other relationships are important to you now, and you should reflect upon the role they play in your life.

Capricorn (December 22–January 19)
If you have done something wrong or have been misleading in some way, it could be exposed now unless you look over your life and correct any situations that might cause problems.

Aquarius (January 20–February 18)
At this time you should strive to broaden your horizons as much as possible. Doing things that are different from your normal routine should yield positive results.

Pisces (February 19–March 20)
This transit can be a time of great concern over finances or capital held jointly with another person, such as a spouse or business partner. You may be worried about trying to borrow money or getting financial backing from a bank.

Aries (March 21–April 9)
You should form working units with other people for various purposes this week. Seek out the opinion of another person in an advisory capacity and he or she will give you an enlightening perspective against which to measure your own views on a situation.

Taurus (April 20–May 20)
Time to examine and refine your techniques and procedures at work, for your mind is sharp and able to discover the best method of doing things. But when someone else tries to impose their wishes, don't become unnerved by their authority over you.

Gemini (May 21–June 20)
In general, you're not especially interested in dominating others, although at this time you will vigorously oppose anyone who tries to inhibit you from doing what you want to do.

Cancer (June 21–July 22)
You'll want to make your living space feel as safe and comfortable as possible. Focus your attention on your intimate home life and the people that affect it the most, specifically, your family and parents.

Leo (July 23–August 22)
Clear communication should be one of the goals for this week. Your mental processes are relatively lucid now, and you can use this ability to get through to others.

Virgo (August 23–September 22)
You may feel like having a party or other celebration so that your material wealth can give pleasure and entertainment to you and your friends. Obviously this can be carried too far, so that your behavior is obnoxious to others, but it can also be a source of amusement and good times.

David Scoroposki is a professional astrologer working in NYC.
GIF reporting by Sally Holmes.