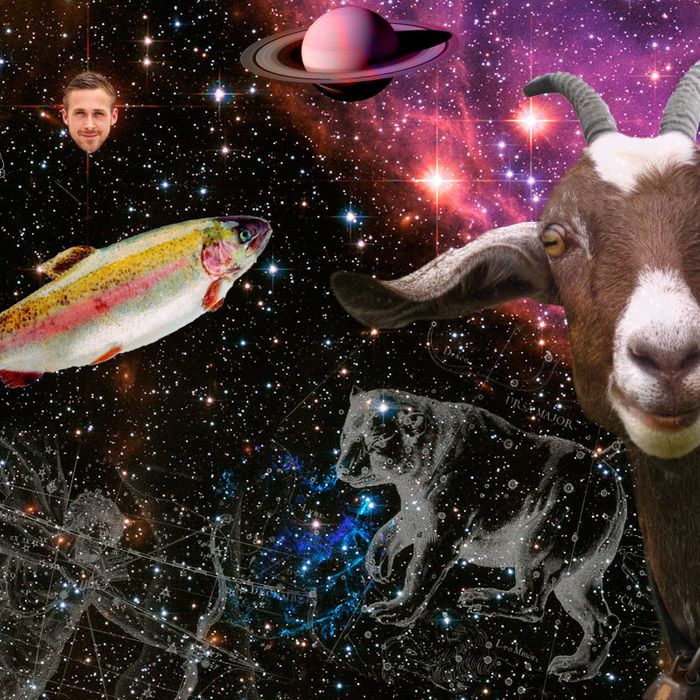 This week's new moon on Thursday is related to matters concerning our emotions, intuition, women, motherhood, fertility, and all things watery. Like the tides, the moon is fleeting and changeable, but since this is a new moon, its influence will last a bit longer than an ordinary lunar transit, and will set the tone for the lunar month to come. Projects begun during a new moon are likely to stick for some time. With the sun, new moon, and Mercury all in Virgo on Thursday the 5th, this is a good time for pursuits requiring critical detail rather than innovative creativity.
This new moon conjuncts the sun and sextiles an exalted Jupiter in home-related Cancer, so we are very likely to succeed at any detail-oriented task we undertake concerning our living space. If you have Virgo as the sun sign, you will feel this heightened mercurial influence especially, so be sure to put it to good use or you may have nervous energy. On Saturday the 7th, the Sun will sextile Jupiter and provide an exceedingly lucky day. Plus, with the moon and Venus in tranquil Libra and the moon sextiling Mars in outgoing Leo, interactions with people will be especially harmonious and filled with good emotional force. This is an excellent day to be with friends or lovers, or to experience the beauty of nature.
On Monday the 9th, Mars, the planet of aggression, will form a hard angle to Saturn (the so-called "great malevolent" of planets), which makes it necessary to proceed slowly and cautiously. Consequently, you are likely to be irritable and easily angered, especially since the moon will be in Scorpio, which makes us prone to hurt feelings and lashing out. It's best to lay low on this day.
Virgo (August 23–September 22)
This week you should begin a new project on Thursday, because you have the drive, emotional investment, vitality, ambition, and luck to make things happen.

Libra (September 23–October 22)
You may be tempted to withdraw to keep your feelings secret. Any mystical or esoteric disciplines explored at this time will affect you profoundly.
Scorpio (October 23–November 21)
Emotional contact with friends is very important to you now.   A new female friend or friends may enter your life on Thursday, and in general you should find it easier to get along with everyone this week.

Sagittarius (November 22–December 21)
This transit brings professional and business concerns into focus. You are on public display more than usual right now, and you may find it difficult to hide certain things about yourself. But in any case, these aspects can do wonders for your career and professional reputation, so be prepared to excel.

Capricorn (December 22–January 19)
This is a time when you are able to meet new friends from foreign countries or from a background that is very different from yours. This is an excellent transit for foreign travel and exploring unfamiliar lands.

Aquarius (January 20–February 18)
This transit can coincide with discussions and negotiations concerning finances or property, particularly those that you hold jointly. This is a very good week for such negotiations and new projects are especially favored.

Pisces (February 19–March 20)
Aspects are favorable for beginning a new relationship at this time because it is easy for you express yourself to another person. Your playful attitude will attract people to you.

Aries (March 21–April 9)
This week, turn your attention to home crafts, personal hygiene, home care, or general reorganization of personal aspects of your life. This is also a favorable time to visit a doctor to make sure that you are in good health.

Taurus (April 20–May 20)
Regardless of your sex, relations with women in general are improved by this transit. This is also a great time to be around children. If you have kids, this is a good week for taking them out to do something fun.

Gemini (May 21–June 20)
You seek and need comfort from the stresses of the outside world, and having a pleasant, relaxing time at home this week is the best way to accomplish this.

Cancer (June 21–July 22)
This transit strongly favors a short trip. A getaway with family or friends will be quite nice.

Leo (July 23–August 22)
At this time you are much more concerned with business, shopping, and commercial affairs than usual.  Whatever you do, you will put a great deal of planning and consideration into all transactions and will yield positive results.

David Scoroposki is a professional astrologer working in NYC.
GIF reporting by Sally Holmes.