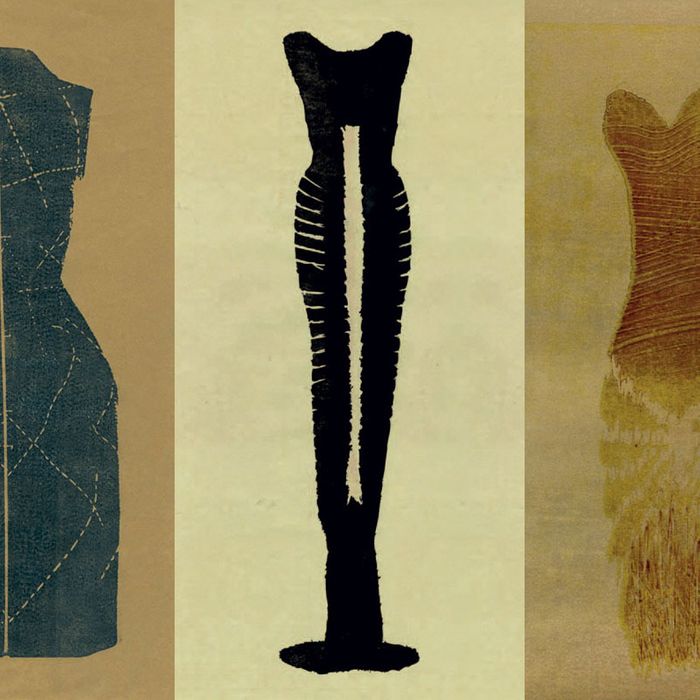 Azzedine Alaia normally eschews Paris Fashion Week, choosing instead to stage an intimate défilé for the local media at a time when he is, well, good and ready. This season, however, he's the star of the week, thanks to a retrospective of his work that opened today at the Palais Galliera in the Musée de la Mode.
"It's beyond words — really brilliant," Grace Coddington said at the opening. Each of the 70 garments, which were pulled from private collections, were created entirely by hand; Azzedine forewent working on a spring 2014 collection so he could spend time restoring every piece to its original condition. The mannequins were even custom-made for this display and cast in various seductive poses: one leg cocked forward to enhance the curve of the hip, breasts thrust upwards (think Angelina Jolie at last year's Oscars). They were cast in the form of the true Alaia woman, garments clinging to them like a second skin.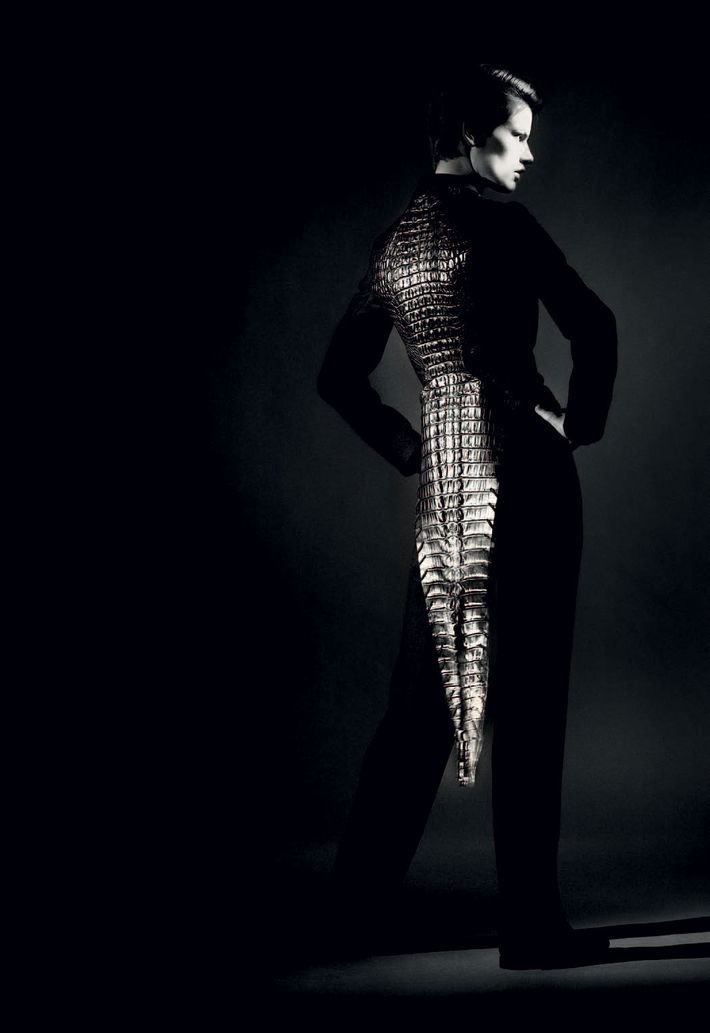 Although the exhibition represents over three decades of work, it was difficult to discern the season or even the year of each creation — the silhouettes, details such as eyelets and zippers, and the particular fabrics are a constant theme. "Azzedine Alaia is against time, he's timeless," curator Olivier Saillard said at the press conference earlier that day.
At the opening, longtime muses Farida Khelfa and Naomi Campbell, who towered above Azzedine in one of his creations, a black beaded number, were there to support. Artist Julian Schnabel also flew in especially for the opening, commenting of the couturier, "He's my good friend and has been for 30 years. I think he's a great artist; he's a sculptor. Have you seen the dress in front of the Matisse? Extraordinary! I think Matisse would be very happy."