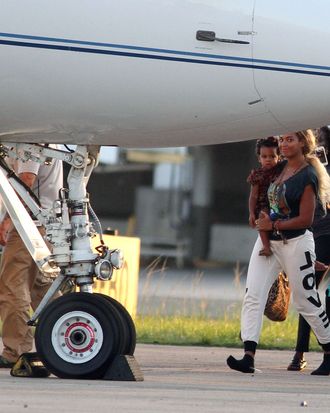 Beyonce.
Photo: GV Cruz/Getty Images
Over the weekend, Beyoncé was photographed boarding a private plane in Puerto Rico, Blue Ivy in her arms and socks (but no shoes) on her feet. The socks thing is strange — usually we remove our footwear after boarding the plane, particularly if we have to walk on the tarmac. Possible explanations include bad blisters, a foot injury, or having weird rules about not allowing shoes inside one's private jet, sort of like a yacht.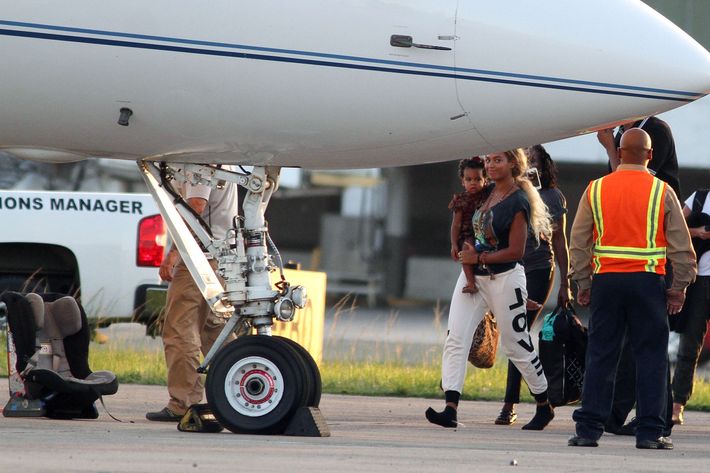 Other observations: Her hair appears to be back to its former length, now falling to her waist after six weeks of bob-dom preceded by a few days in pixie-land. That was quick! Did you miss it? At least now we won't take it for granted.