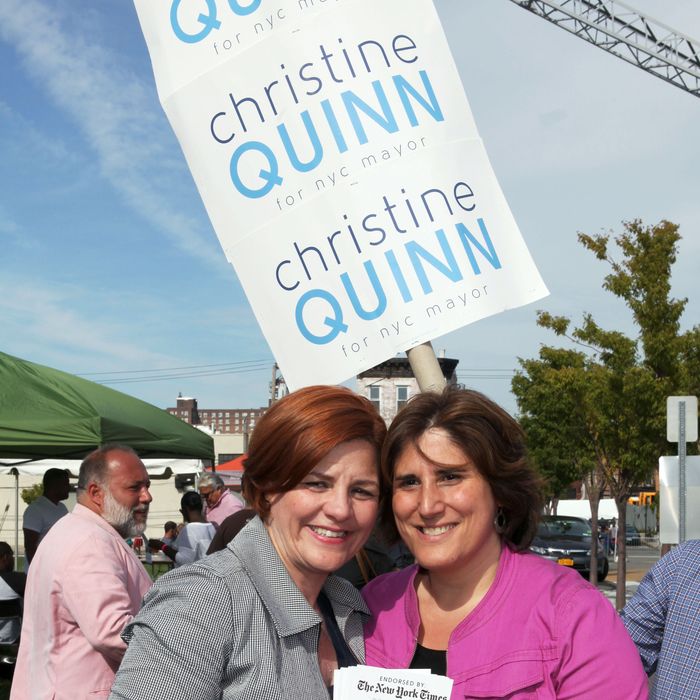 Photo: Steve Sands/Getty Images
On the eve of the Democratic primary for New York's mayoral race, Christine Quinn published a "day-in-the-life" piece for xoJane. In it she reveals that she has been skipping her daily SoulCycle session since the campaign entered the home stretch. Also some touchy-feely stuff:
At a senior center late in the day, a Latina grandmother holds my hand to tell me that she had a long conversation, "with the man upstairs" while she prayed for victory. That brought tears to my eyes — it makes me think of my own mother, who died when I was young — and her mother, who against all odds survived the Titanic over a hundred years ago as she fought to get to this country.
While it's hardly unusual for political candidates to publish heartfelt pieces in women's media outlets leading up to elections, Quinn's entry is unfortunately undermined by campaign figure Sydney Leathers's much more colorful contribution last month. The real winner, here, is Jane Pratt, whose confessional blog we would never have pegged for a campaign media must.