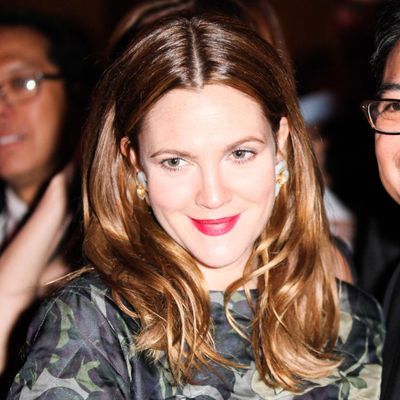 Drew Barrymore.
Photo: Aleks Kocev /BFAnyc.com
Last night, Estée Lauder president John Demsey hosted a party for Elle Decor at his apartment on the Upper East Side. While he was game to let guests tromp around in their shoes and drink wine near his upholstery, he does have one house rule: "Don't feed the cats," he said. He'd taken extra precautions by locking them upstairs away from the hors d'oeuvres. Click ahead to see what Rachel Roy, Drew Barrymore, and other attendees won't tolerate in their own homes, and ogle Demsey's palatial digs.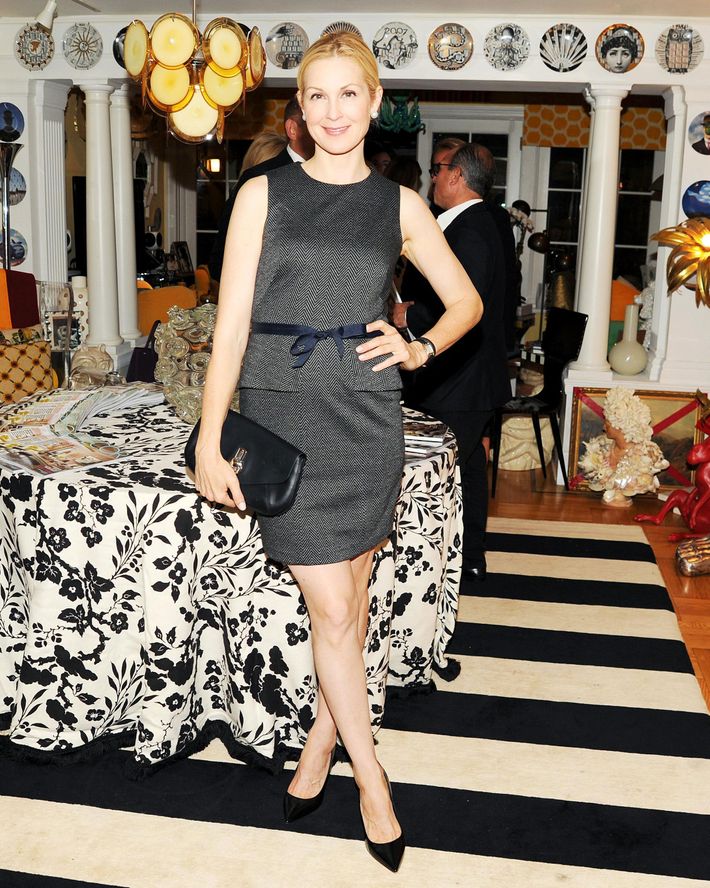 Kelly Rutherford
Do you have any house rules? No, I'm the opposite. Everyone wants to come to my house for a play date. I have rabbits, I have a dog … my only thing is with nutrition and eating. I always say to my kids, "You can have sugar, but you also have to eat protein." So the kids jump a little bit, but not too much.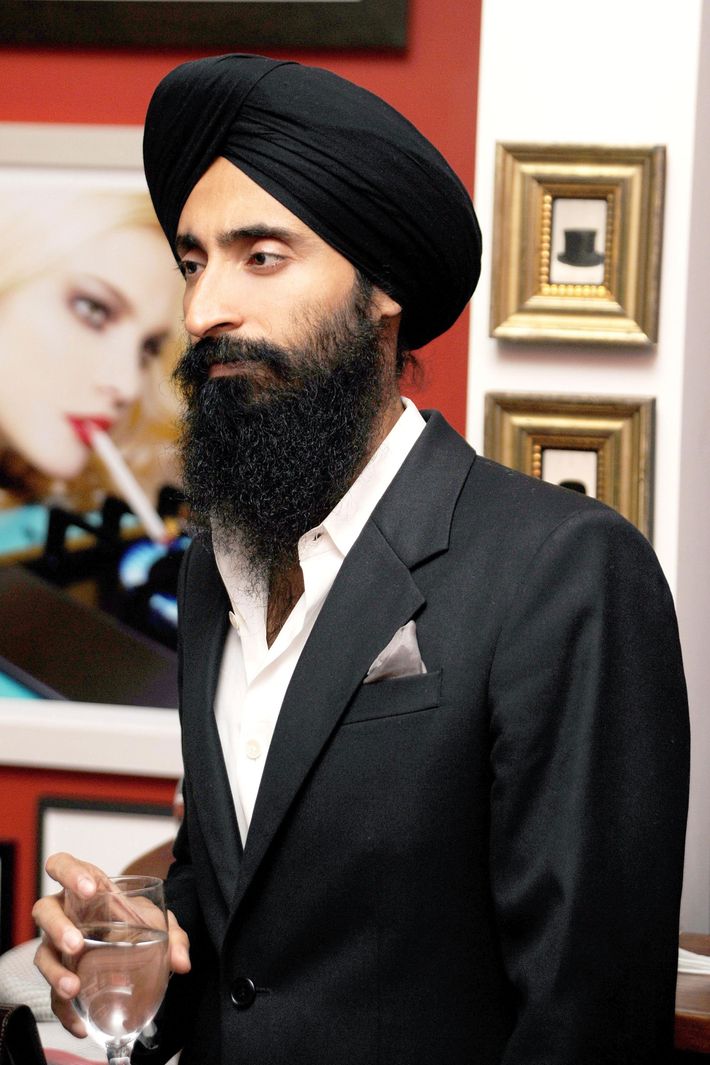 Waris Ahluwalia
When you were a child, what did your room look like? I had two walls [decorated]. One was camo, completely camo. The other wall was a full collage of my favorite heavy-metal bands. A lot of Ozzie, Motley Crue, AC/DC, Guns and Roses, Black Sabbath, a few others … Iron Maiden.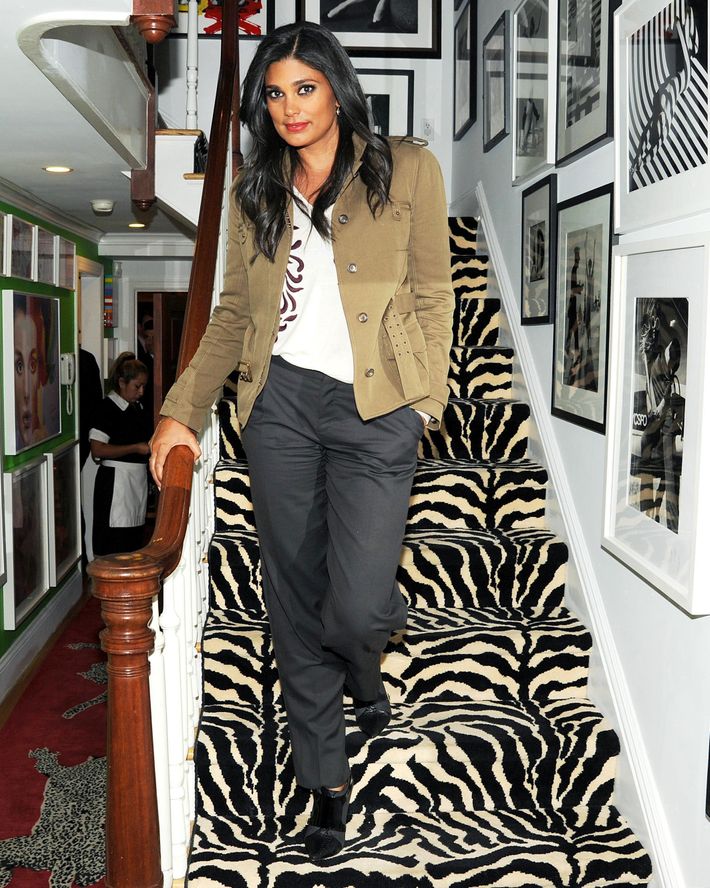 Rachel Roy
Do you remember how you decorated your childhood bedroom? I painted it peach, which was a really bad idea. And my dad was a really good carpenter, so he was doing construction that left a hole in the wall, which I covered with a life-size poster of George Michael. And he left it exactly the same, so it's like a museum now — still with George Michael, lots of peach, and these horrendous curtains that my mother made. Do you have any house rules in your own home? Don't sit on the bed in your street clothes. I think that's the dirtiest thing. Those clothes have touched the subway.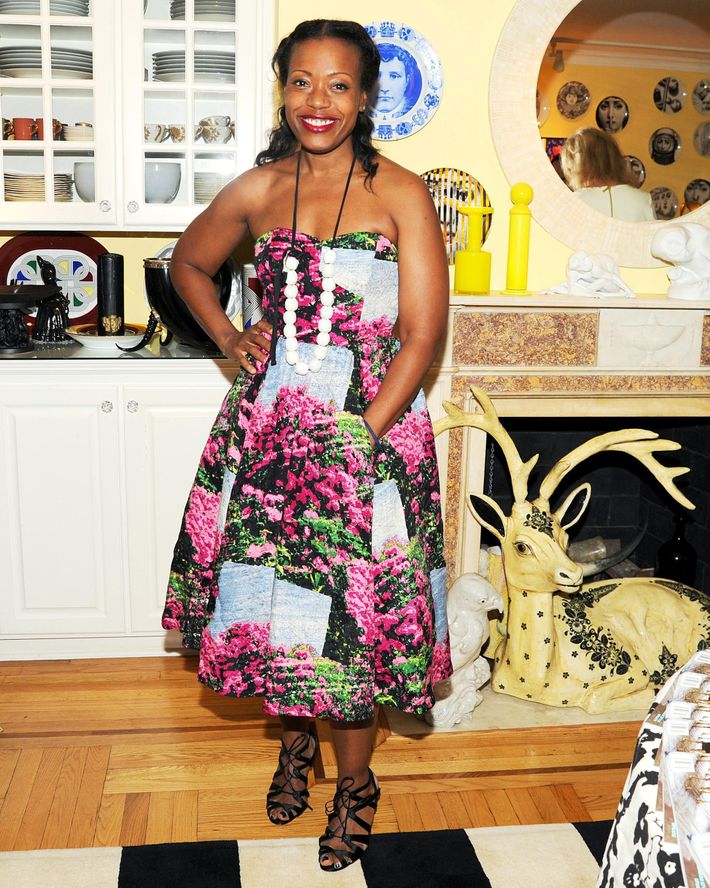 Tracy Reese
Do you have any house rules, like no shoes? Definitely no shoes. I think a lot of New Yorkers have that rule. And I don't like food all over the house. I mean, if I'm entertaining, that's fine, but no food in the bedroom. You're not a breakfast-in-bed type? No, I'm not. I'm a breakfast-on-the-couch type. I have a dining-room table, but I never sit at it. It gathers mail.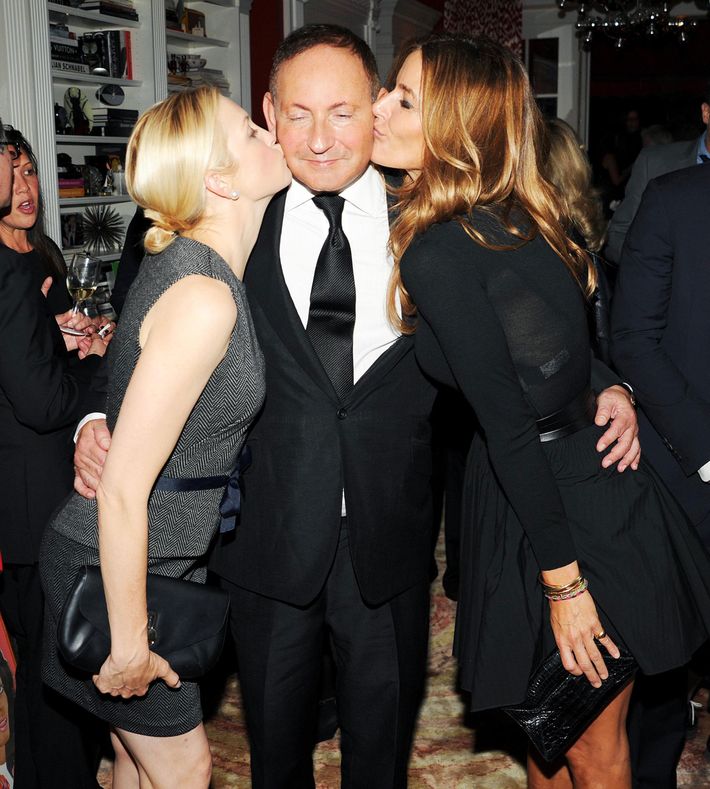 John Demsey
How did you decorate your childhood room? I had Day-Glo posters with peace symbols and pin-ups of Cheryl Tiegs — I'm really dating myself — and spreads from Motor Trend magazine.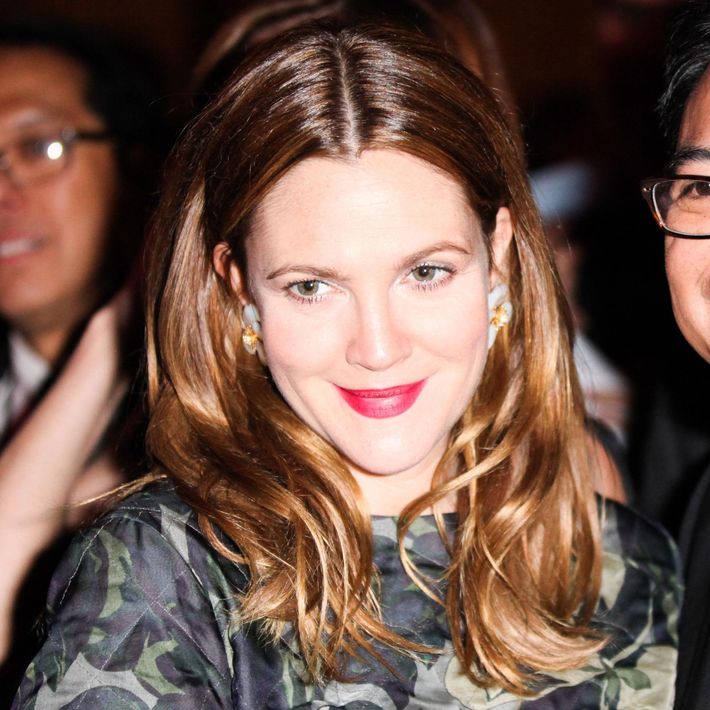 Drew Barrymore
Do you have any house rules when guests are over? Oh no, God no. Put your feet up anywhere, drink anywhere, I don't really have coasters … you can use a book. I want people to be comfortable. I'm certainly not an uptight homeowner.