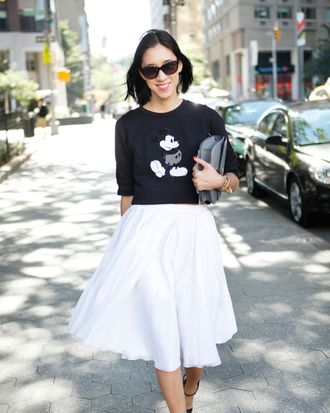 Throughout New York Fashion Week, newly minted Lucky editor Eva Chen will document her daily wardrobe for the Cut. Yesterday, she matched up Peter Som with the Peter Som show. Below, see what she chose for the third day of the shows, including an exciting reveal about her (dyed) hair.
Sweater: Marc Jacobs. "I own all the things that I'm wearing, which I suppose is a somewhat novel concept. This was one of my favorite pieces from Marc. I just wanted black and white and simple; sometimes you need a palette cleanser during Fashion Week since everyone's peacocking."
Skirt: Jil Sander. "Old, old Jil Sander. I've had it for years. Huge and poufy and feels right now."
Shoes: Gianvito Rossi. "Rossi and Aquazzura are my two favorite shoe designers right now. Their shoes are so ridiculously comfortable. It's day three of Fashion Week and basically I need a giant blister Band-Aid for my feet; I'll be able to go until midnight in these shows."
Bag: Céline. "I bought it as a gift to myself when I moved back to New York."
The Hair: Dyed! "I have a two-hour break between shows so I'm getting a much-needed trim. This cut, even though it's short, requires a lot of maintenance so it hangs just right. I've been getting my haircut by the same guy for sixteen years, Damien Santiago. For an Asian, I have naturally quite light-brown hair, so I have to color it dark."
Click here for day one, and day two.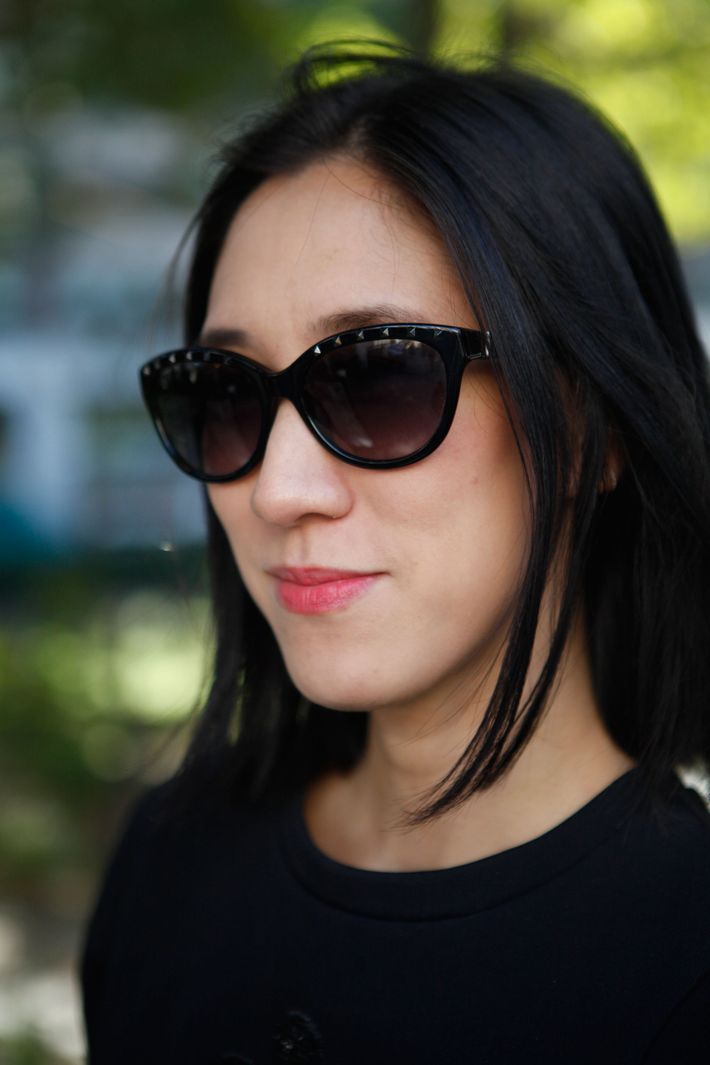 Sunglasses: Valentino. Hair: dyed, cut by Damien Santiago.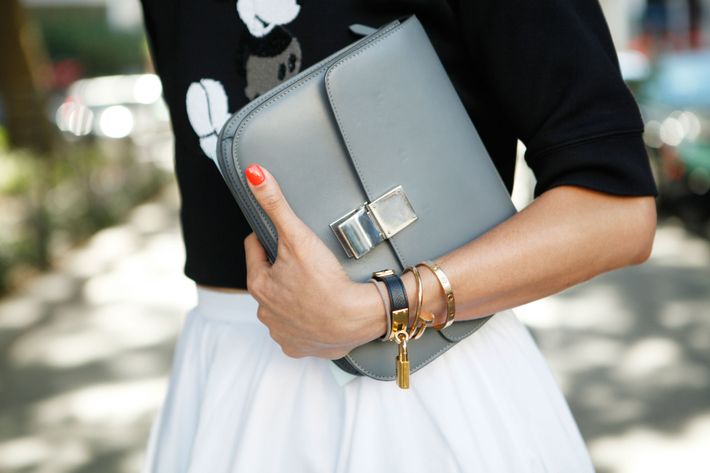 Bag: Celine.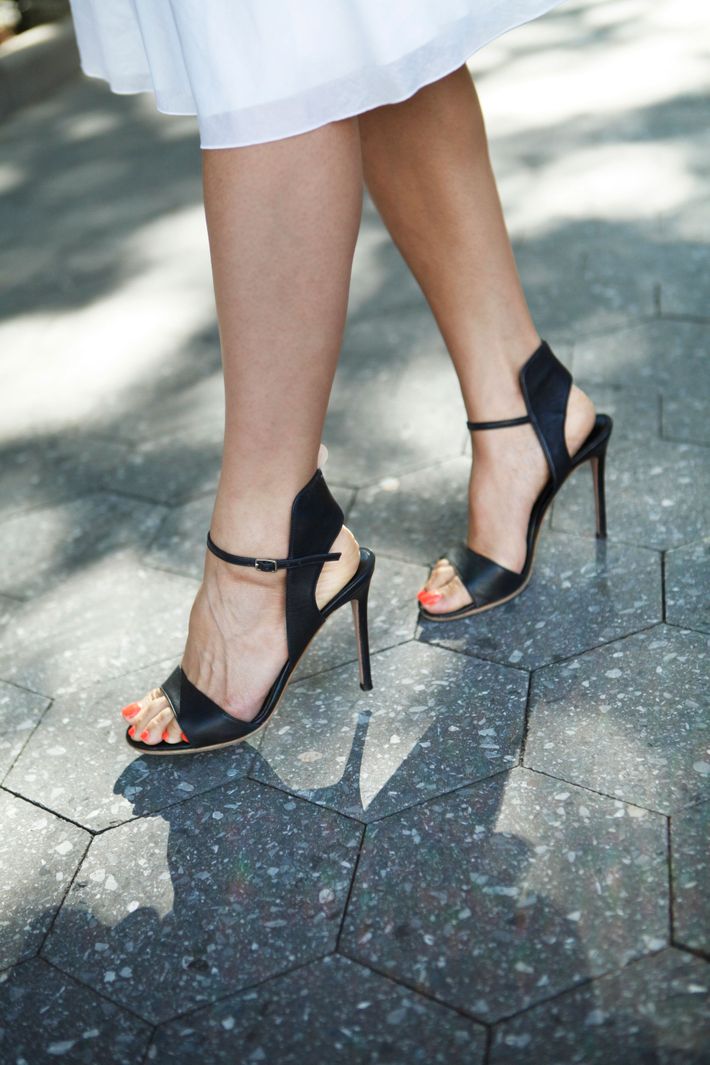 Shoes: Gianvito Rossi.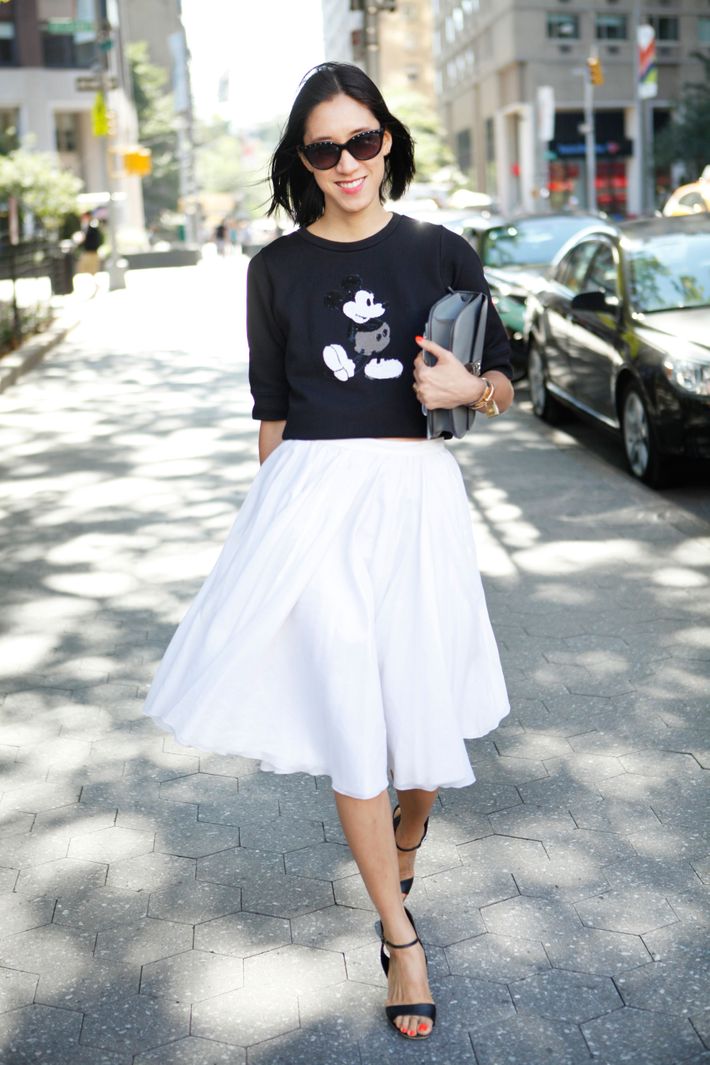 Sweater: Marc Jacobs. Skirt: Jil Sander.