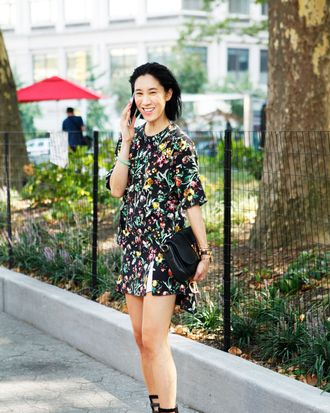 "Today's outfit is inspired by utter weather confusion," Eva Chen told the Cut. "I was not expecting it to be 100 degrees again this week." Neither were we! More predictable, though, is end–of–Fashion Week burnout: Chen says her other outfit inspiration today was "really not having any clothes left. "Read on to see how she's surviving the "heat wave slash ennui" with Wednesday's outfit.
Top and Skirt: Phillip Lim. "I am basically wearing one of the outfits I wore all summer, which is a Phillip Lim top and skirt. The skirt is rather abbreviated, so it's good for this kind of weather, and the top is kind of loose and boxy, so it helps for ventilation."
Shoes: Alaïa. "They are actually really comfortable, and they do a wonderful job of hiding all the various cuts and abrasions that my feet have sustained this week, so far." [Laughs]
Bag: Yves Saint Laurent. "The bag today is super old YSL that I'm kind of carrying as a clutch. It used to be full pony — but it's now, like, sheared pony because it's so old, it kind of has rubbed away. I like that it's so old and battered."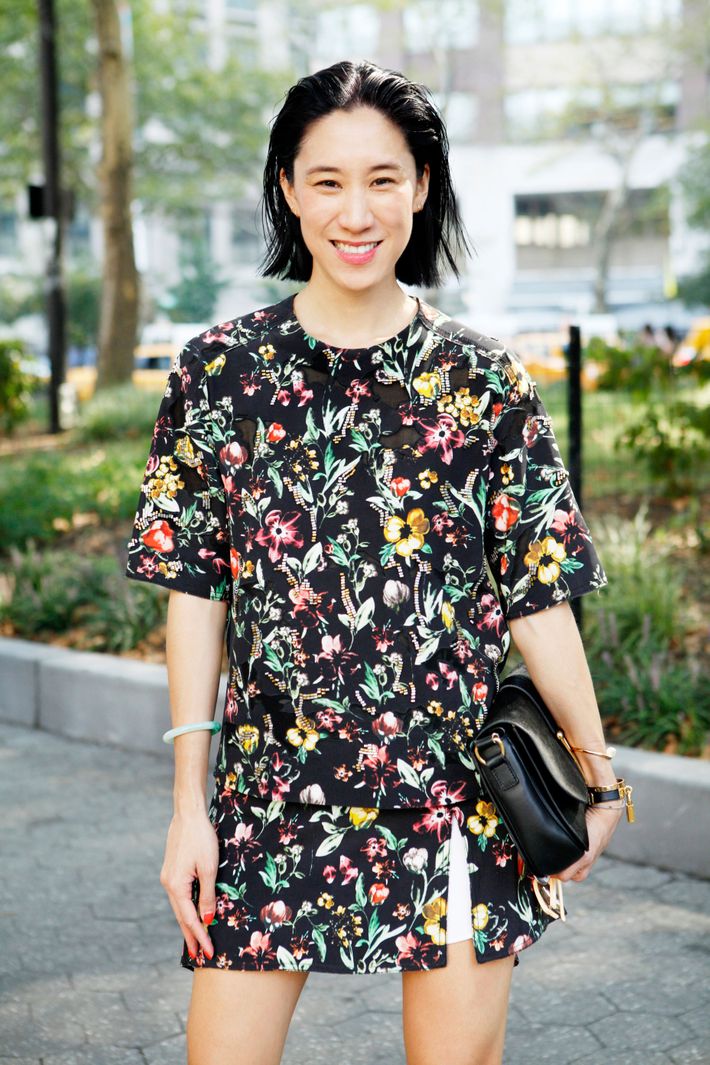 Top and Skirt: 3.1 Phillip Lim.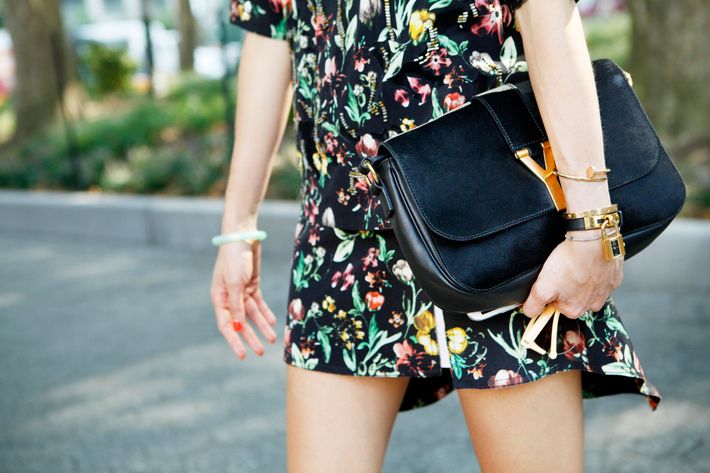 Bag: Yves Saint Laurent.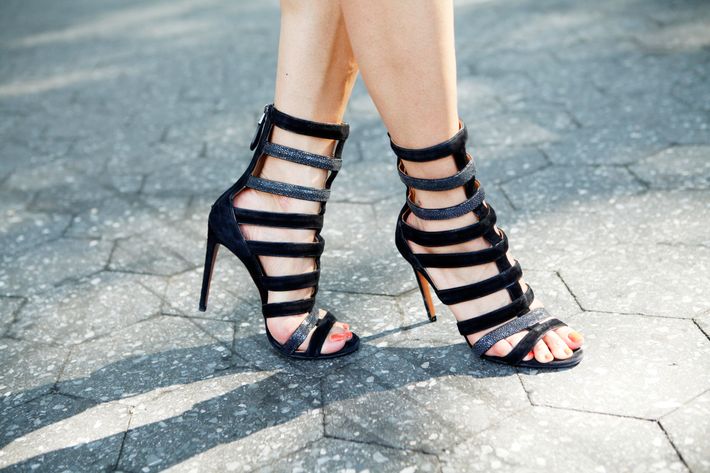 Shoes: Alaia.