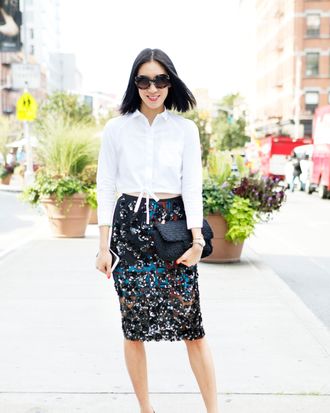 Throughout New York Fashion Week, newly minted Lucky editor Eva Chen will document her daily wardrobe for the Cut. Yesterday, she wore her first Rodarte dress ever. Below, see what she chose for the second day of the shows.
Shirt: The Fashion Club. "A new brand — it reminds me of early stuff from The Row. It's very simple, clean silhouettes, lots of wool crepe dresses with very, very high slits up the side. It's totally right now, and it's a good price point. Everything is under a $1,000. And so I have this black crop top that I'm wearing. Today is like a multiples day; I just ordered it in ink and blue as well.
Skirt: Peter Som. "When I walk, it jangles. People know I'm coming from a mile away, but I really love Peter Som. He's one of my favorite designers."
Shoes: Prada. "Today is the first time I've worn them in maybe two years. They are a pretty clean, classic silhouette so I feel like it kind of balances the crazy skirt and crop top and my baroque sunglasses."
Bag: Chanel. "I love this bag because it obviously has the tweed bouclé of a Chanel jacket. I don't actually own a Chanel jacket yet … insert evil laugh here … one day. I will feel like a true grown-up when I own a Chanel — it's a very ladylike rite of passage. But I have time, that is a ten-year project, to have a Chanel jacket."
Sunglasses: Prada. "I got them for a great deal. I love them. I actually have three pairs of them. I do buy in multiples often. When I buy things in multiple, I don't buy them egregiously. I'm very lucky to have a good network of sales people who alert me when things go on sale and also I use a service called Lyst."
Ring: Cartier. The panther ring is actually my mom's. It's a Cartier ring, and I really love it. As with a few other things in my wardrobe, I borrowed it from her once, and then she basically does not have rights to it anymore [laughs].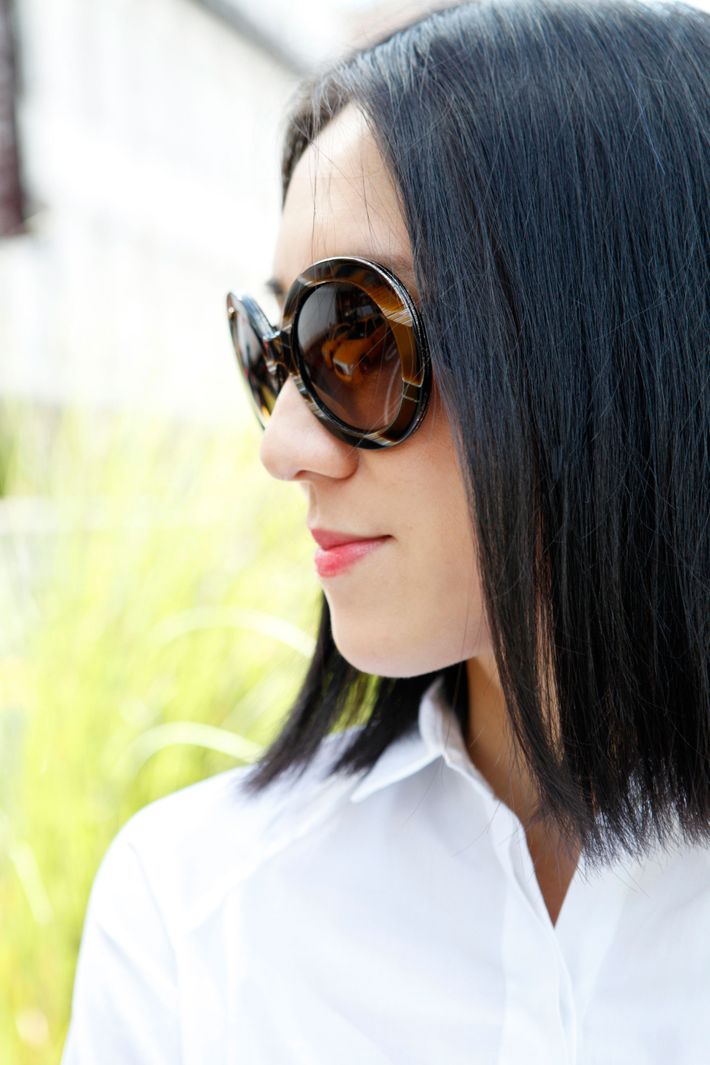 Sunglasses: Prada.  Shirt: The Fashion Club.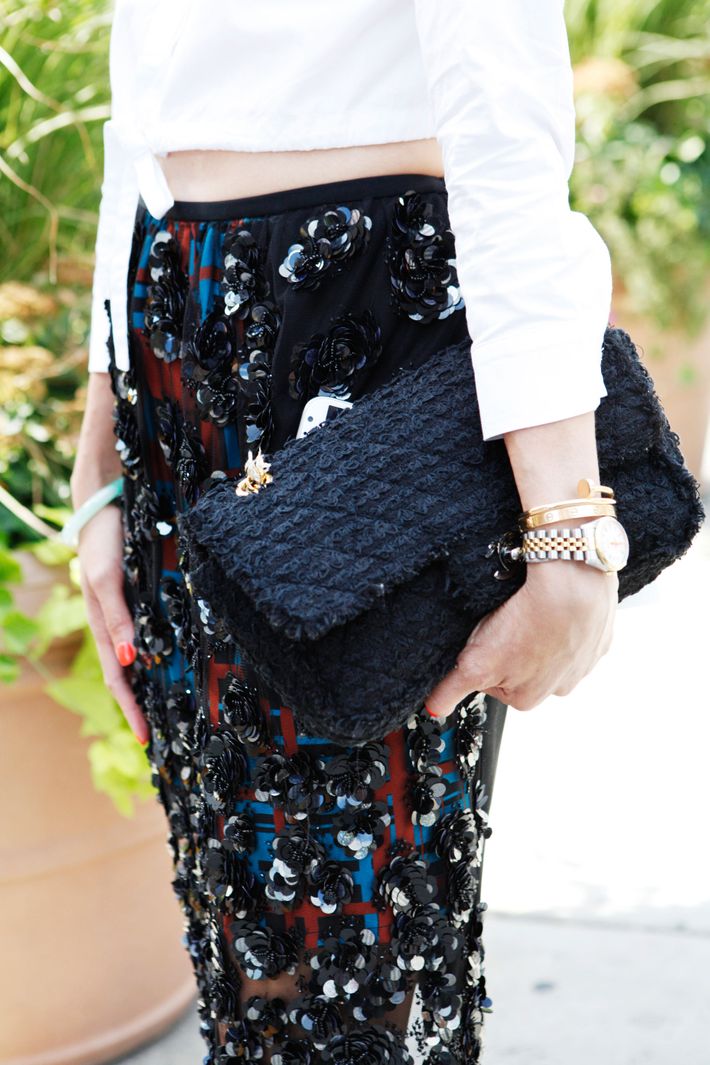 Bag: Chanel.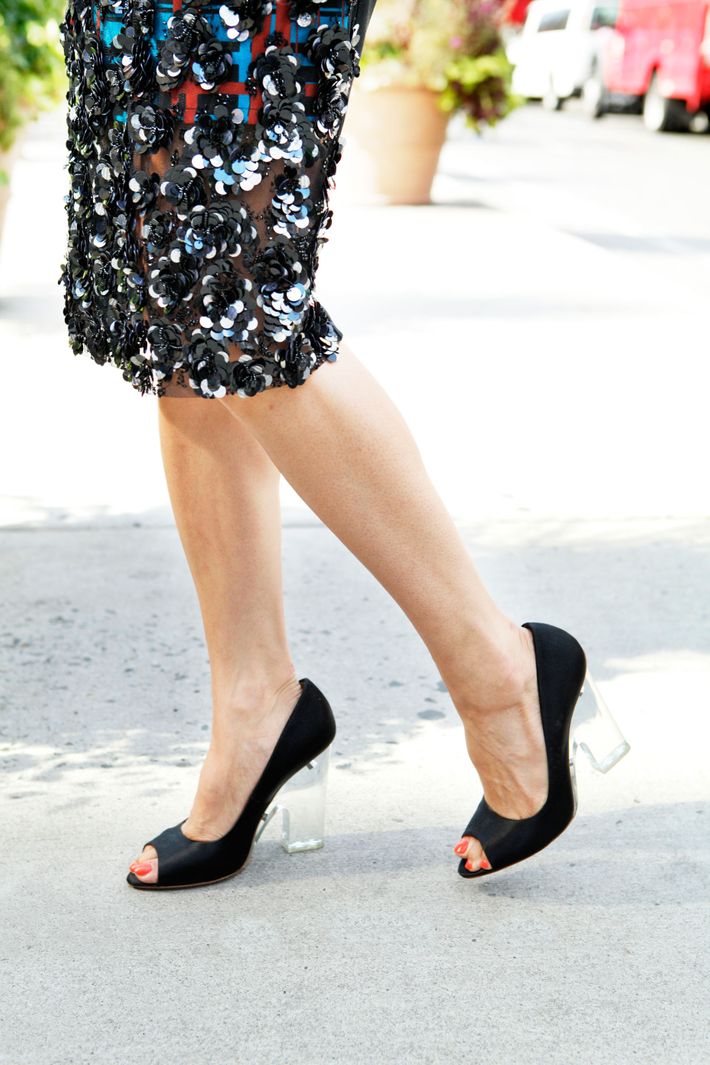 Skirt: Peter Som. Shoes: Prada.