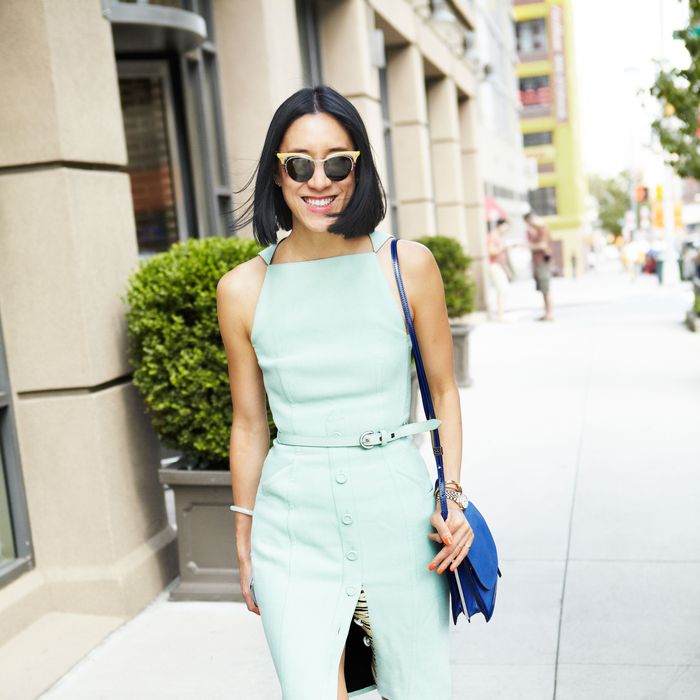 Eva Chen.
Photo: Bek Andersen
It's another sunny, beautiful day at New York Fashion Week, and Eva Chen's fourth style diary is here! "I knew today is going to be warm and gorgeous, and I just wanted to wear color," explained Chen outside the Derek Lam show in Chelsea this morning. Read on for her full head-to-toe description.
Sunglasses: Prada Spring 2012. "I loved this collection. I'm still trying to hunt down a pair of those shoes with the car-taillight detailing, so I've got an Ebay alert currently set for that."
Dress: Proenza Schouler. "I have about five designers who, if I had to choose, could comprise my entire closet. Proenza is one of them. I think the color is really refreshing, and I was inspired by Altuzarra's very aggressive use of big slits, so I like that there's a big slit in the front. I bought it as part of my panic shopping spree last weekend, at the Desert Hills Outlet in Palm Springs, which is basically a shopping mecca. After going to Palm Springs on vacation at least three times a year for almost a decade, I know a lot of the salespeople there, so they will literally hold things for me, and ship them to me, and they have a list of my favorite designers. Like most women, I love a designer item, but I like to shop smart."
Shoes: Louboutin. "The Pigalle pump. They're snakeskin, and I like the shade of blue."
Bag: Kenzo. "I bought it in Paris last season. It's the perfect little bag because it fits exactly what you need."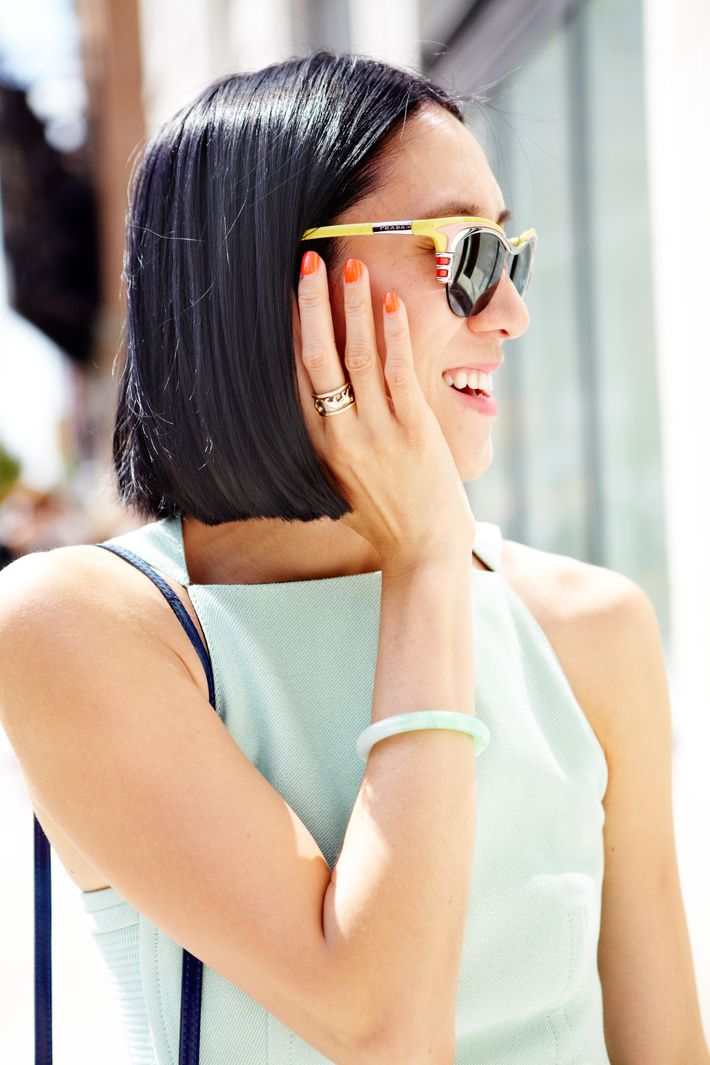 Sunglasses: Prada Spring 2012.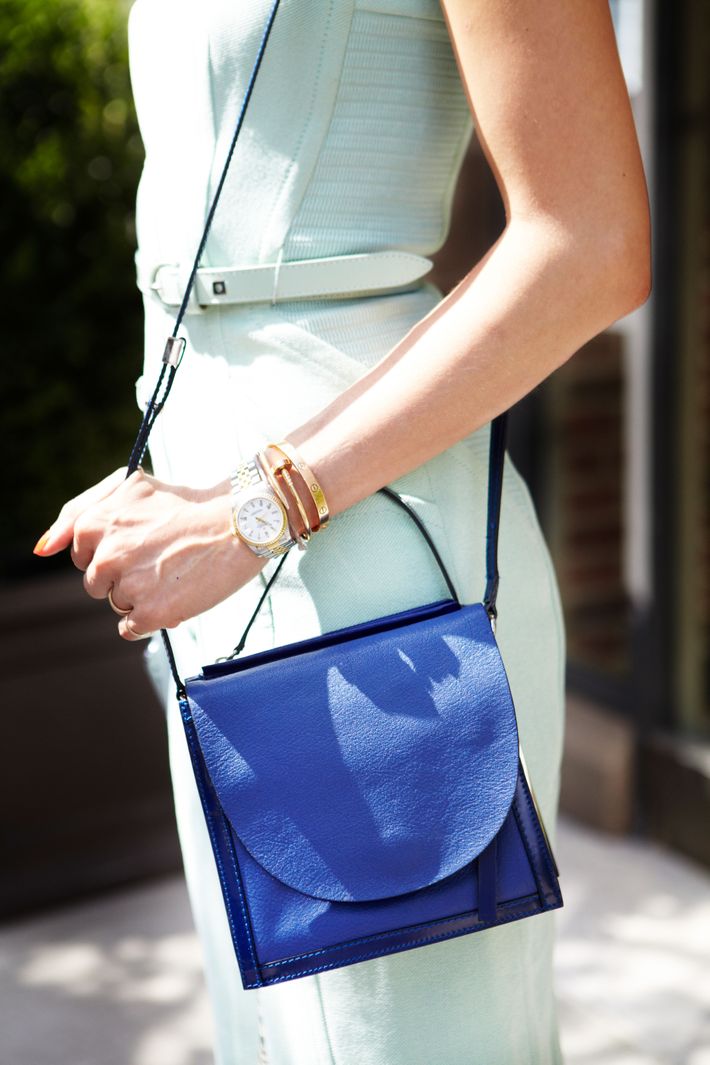 Bag: Kenzo.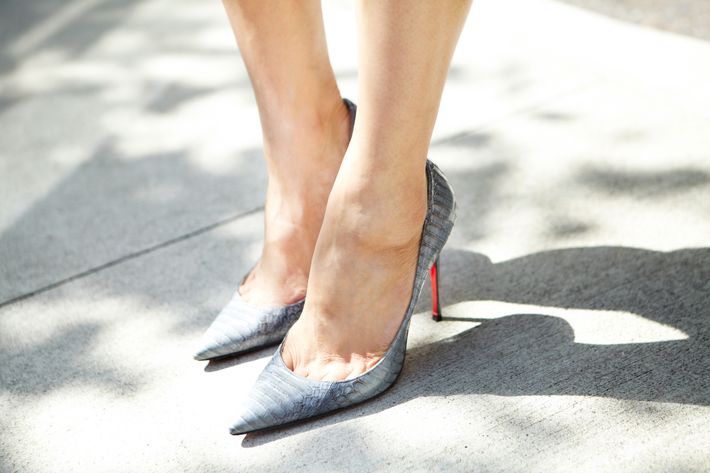 Shoes: Louboutin.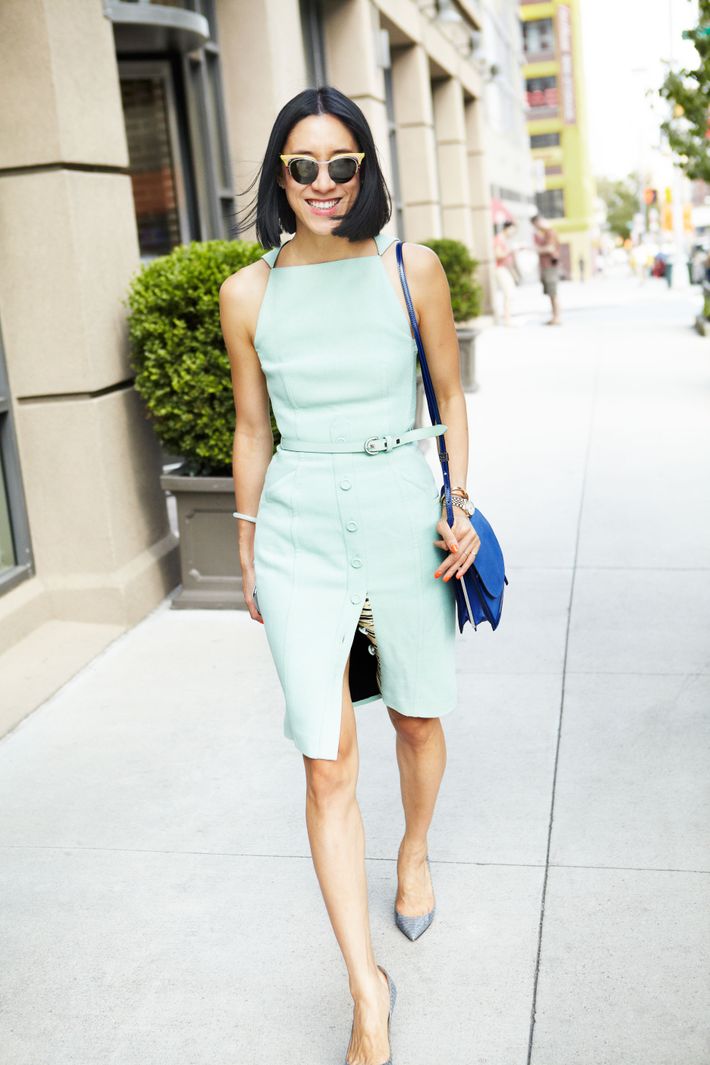 Dress: Proenza Schouler.