We're coming into the home stretch of New York Fashion Week, and the Cut's style diarist, Lucky editor Eva Chen, is pacing herself. "I got eight-and-a-half hours of sleep last night, which during Fashion Week is like a miracle, basically," she told us this morning, looking bright-eyed and fresh-faced. And after spending yesterday in beautiful but torturous Balenciaga heels, she's fully equipped for foot pain. "Yesterday, my assistant Kristie put together a care package [with] Band-Aids, blister sticks, and chocolate-covered cherries," she said. "It was very, very considerate." (Kristie, you're welcome to stop by the Cut's offices anytime.) Read on for Tuesday's outfit.
Dress: Prada. "This was a gift from my mom and dad for my birthday, and it's my first time wearing it. So thanks, Mom and Dad, if you're reading the Cut, which is improbable."
Shoes: Miu Miu. "I'm definitely more of a Miu Miu girl than a Prada girl. I love everything Miu Miu does. Comfort-wise, they're reasonable."
Clutch: Whistles. "It's an English company that I'm obsessed with. Everything is under $500, even their nicest, most lovely dresses. I don't think they're sold in the U.S. yet, but I buy a lot of their stuff online and whenever I go to London, which is at least twice a year to visit my in-laws. They have great basics. Inside my bag, I have Fresh Lip Sugar in Cherry, which is my favorite lip balm of all time, and this little envelope that Anya Hindmarch gave me that says Lucky on it, which is so cute."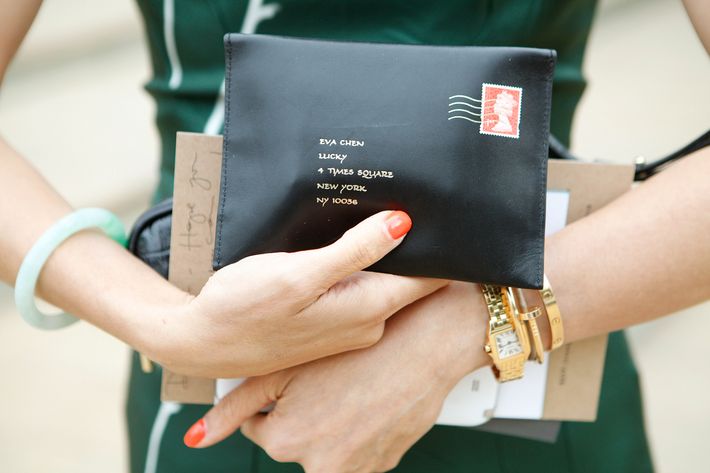 Envelope: Anya Hindmarch.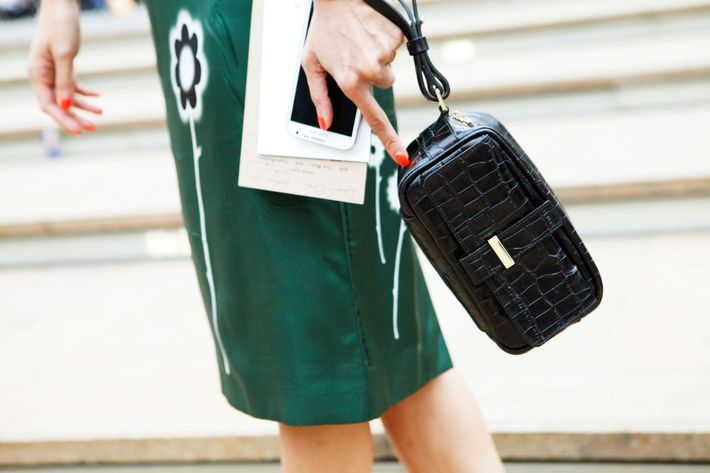 Clutch: Whistles.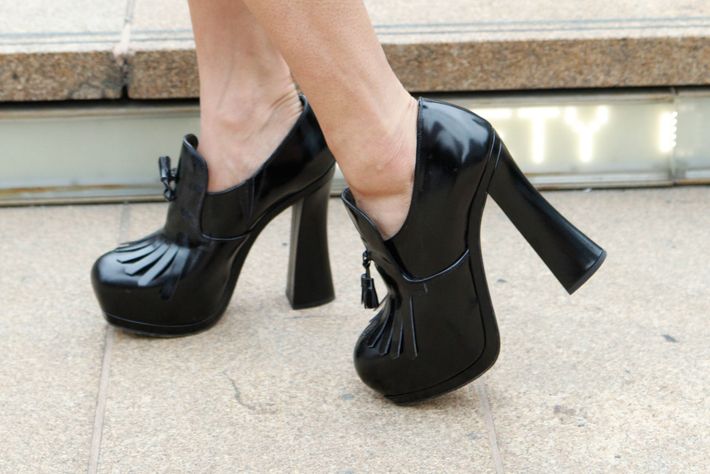 Shoes: Miu Miu.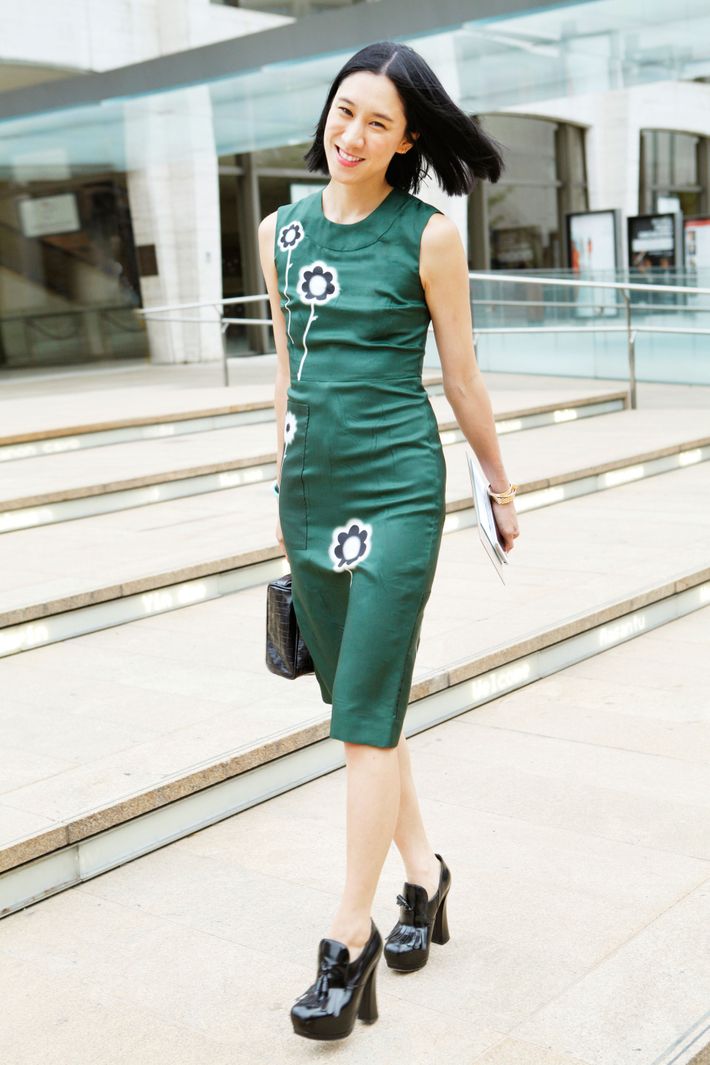 Dress: Prada