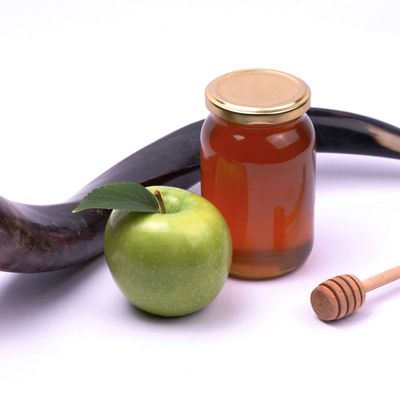 Exhausted parents who would like to send their kids back to school already aren't the only ones who got screwed over by this year's unusually early Rosh Hashanah. The observant in the fashion industry are scrambling to reschedule and find coverage as they celebrate the Jewish New Year amid fashion's semiannual orgy. According to the New York Post, Yigal Azrouel ditched his longtime Friday-afternoon slot because of the holiday, and Dannijo moved its Thursday presentation to Monday. Others are guilting those who planned parties during the High Holy Days, guilting themselves for throwing the same parties, or simply feeling put out. Everyone still managed to bring their A material, quote-wise:
Bryce Gruber, Luxury Spot blogger: "Literally every major event is planned the first night of Rosh Hashanah … I kindly responded to several invites with 'Sorry, it's one of the most important Jewish holidays so I can't make this one. Keep me in the loop for next time!' … I got responses ranging from, 'Just come after your holiday dinner is over' to 'But the gift bags are insane. Are you sure?' A crocodile coin purse is hardly enough to [get me to] ditch my faith."
Ivan Torres, of the Angelo David Salon: "I'll be at the Kabbalah Centre all day [today] for the blowing of the shofar, then I'll come back to the salon for blowouts."
Ari and David Goldberg, brothers, founding members of the Soho Synagogue, co-founders of StyleCaster, who will go ahead with their 50 Most Stylish New Yorkers party at Lavo this week:
David: It's like, Jesus, I can't believe we're doing an event on Rosh Hashanah. But at least it's the second night of the holiday.

Ari: I like to think the man upstairs knows we work our asses off to donate to this synagogue, and could build one in the future … That synagogue turns their lights on with our money. It's about your own relationship with God. You do everything you can to honor your tradition, but we're capitalists — and want to make money because we like to give back money.
Blogger Aly Walansky: "I can't imagine this ever happening on Christmas."
Read the rest here but, don't get your hopes up: No one made any Galliano jokes.