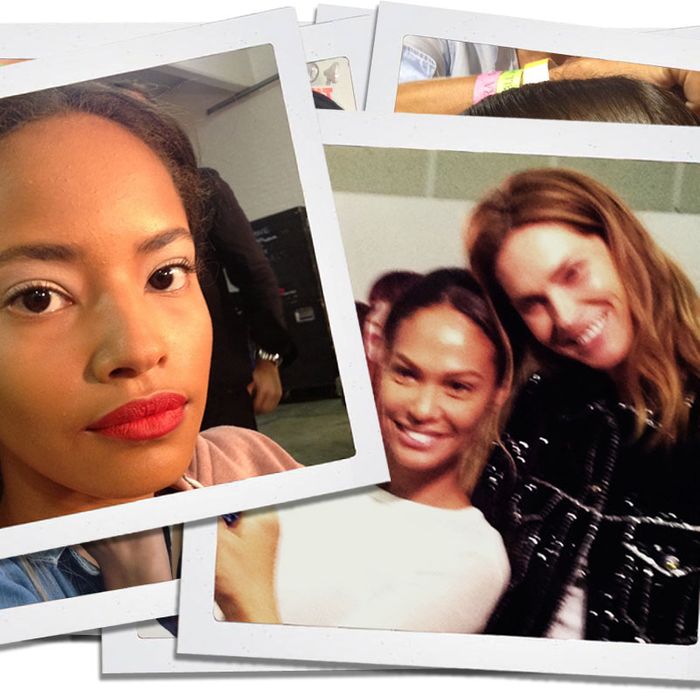 All week, we'll be going behind the scenes to figure out what, exactly, a normal woman can learn from makeup artists, hair people, manicure experts, and models (of course). So much knowledge to be found at Prabal Gurung, Alexander Wang, Hérve Léger, and Altuzarra.
1. Mascara may be going on hiatus. Makeup artists at Prabal Gurung, rag & bone, Altuzarra, and more are skipping mascara this year (unless it's on the brow, as we learned yesterday).  At Prabal, makeup guru Charlotte Tilbury declared nude lashes and an eye rimmed with a cool brown eyeliner as the modern, elegant new standard. Val Garland, who created the "rich girl" beauty look for Hérve Léger today, agrees — almost. "In the real world, we love mascara. End of," she says. But she predicts that soon we'll be seeing mascara on the bottom lashes only. Her pro tip — picked up from Kate Winslet — is to apply the stuff using a fan brush instead of the wand.  Personally, we live and die by mascara and are terrified at the prospect of bare lashes, but at least we learned this mascara-less eyelash enhancing trick this week.
2. It's okay to use your fingers. Oils and heat from your hands are great for applying thicker creme products, says Charlotte Tilbury, but it's best to use brushes for powders, otherwise you might get a blotchy texture. The exception to the rule, however, is eye shadow when you're going for a natural look. "Use your fingers for anything you want to feel a little more lived in," she advises.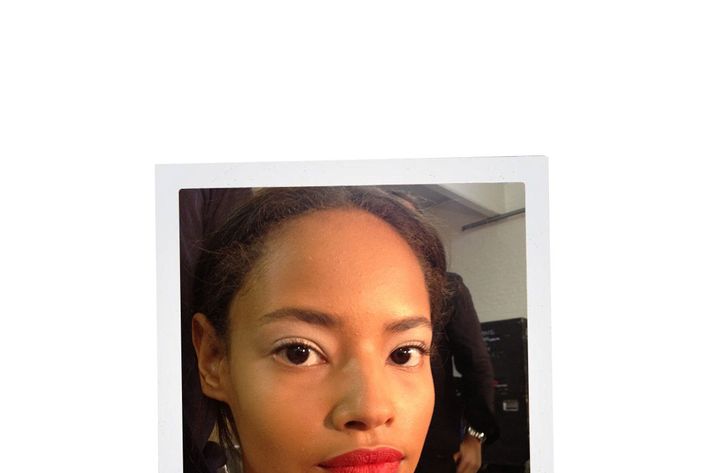 3. White eye shadow and white blush actually look really beautiful. The most interesting beauty concept of the day was at Altuzarra, where Tom Pecheux paired a heavy orange-red lip with white eye shadow and blush. Yes, you read that right. His trick was to keep the skin dewy but very matte, and then dab a white creme eye shadow with the fingertips on both the lids and cheeks. He finished by applying a shimmer-less white eye shadow over the top using a soft, thin brush. To avoid a chalky appearance, the strokes should resemble "a lovely cuddle," he says. We have no idea what that means, but we wish all makeup could be applied that way.
4. Joan Smalls knows her hangover cures. We asked Joan Smalls how she'd survive an early a.m. show call if she'd been out partying late the night before. "Drink a lot of water. Oh, and have you heard of Berocca?" Why, yes we have!  She also advises to never go to bed on an empty stomach. "I like comfort food or anything cheesy," she says. "But honestly, I'll take whatever is closet. Beggars can't be choosers at that point in the night."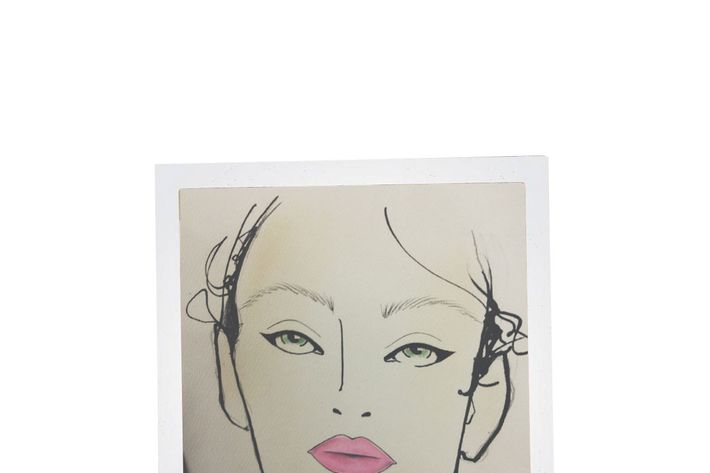 5. Some trends are better than others. From that shocking lilac lip at Prabal Gurung to the orange pouts at rag & bone and Suno, the over-saturated, matte mouth is going to be everywhere this spring, and we think it's a trend we can get behind. Beauty editors backstage at the shows were sporting similar matte lips in vibrant tones, and it came off as surprisingly wearable! Another new look that might not be as flattering was the slicked-down hair seen at shows like BCBG, Creatures of the Wind, and Prabal. Any hairdo that forces Karlie Kloss to shower multiple times a day might not be one we care to embrace.