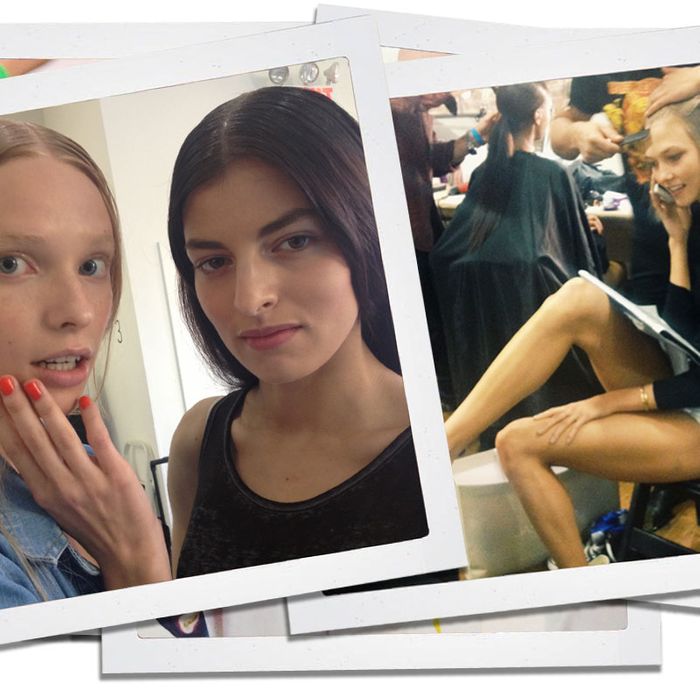 All week, we'll be going behind the scenes to figure out what a normal woman can learn from makeup artists, hair people, manicure experts, and models (of course). Today, we gleaned invaluable lessons at Peter Som, rag & bone, and Suno. 
1. Orange is the new everything. So far, there's been grandma-inspired orange lipstick at Creatures of the Wind, neon orange bitch lips at rag & bone, and now a vibrant orange manicure by Maybelline at Suno. We're calling it now: When it comes to beauty, orange is the color for spring 2014.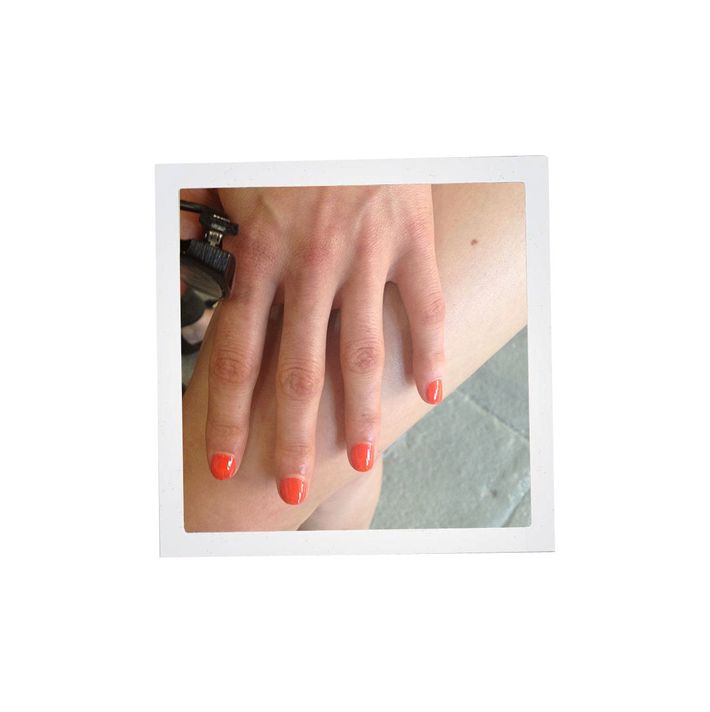 2. You're wearing blush wrong. The beauty seen on the runway at Suno was a fresh, young twist on grunge. Make-up artist Alice Lane kept things simple by using a lip balm on the eyelids and eyebrows and applying Maybelline's creme blush in Candy Coral directly on the apples of the cheeks. "Anywhere else looks dated," she said. Apply the blush where you'd pinch your cheeks and pat with your fingers for the perfect flush.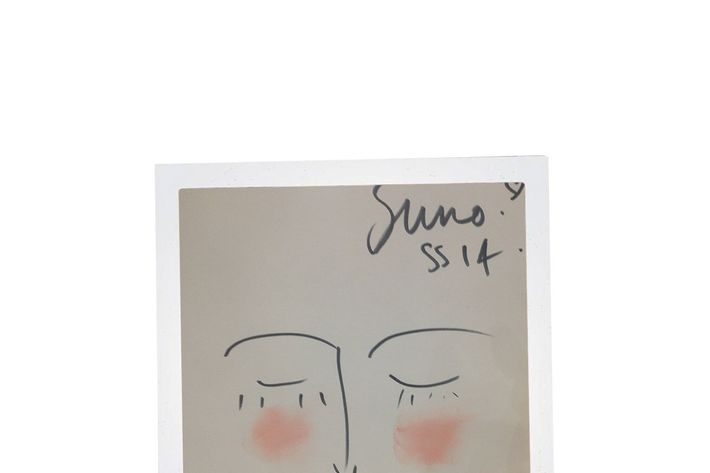 3. Mascara is great for brows, too. M.A.C make-up artist Tom Pecheux created a stunning strong brow for Peter Som. His secret: Apply mascara to the brow with a fan brush instead of using an eye pencil. "With a pencil, you're coloring the skin underneath, but mascara catches and enhances every hair." Make sure to let the mascara dry a little bit before applying, though — clumpy brows are a big no-no.
4. This is the best concealer for covering tattoos. The fashion world loves their tattoos, but not always on the runway. To cover up tattoos for certain shows, the go-to product is Kevin Aucoin's skin-enhancing concealer. Select a shade or two lighter than your normal skin and set it with powder that matches your skin tone for maximum coverage. No, worries Cara — make-up artists have you covered. Literally.
5. Stay fizzy, stay healthy. Newcomer Holly Rose swears by the fizzy tablet Berocca to keep her healthy. She dissolves the vitamin-packed supplement in a glass of water every morning. We also liked Karen Elson's bubbly approach — she attributes her glow to exhaustion. "I always stay one hour and one glass of Champagne too long," she joked. Berocca in the morning, Champagne all night? That's a health plan we can get behind.