Fug Girls: Heidi Klum, Sheer Panels at BCBG
Photo: Henry S. Dziekan III/Getty Images
When you host a show called Fashion Police, it behooves you not to dress like one of your own convicts — so, lucky for Giuliana Rancic that she looked nice at BCBG on Thursday morning. Rancic inaugurated New York Fashion Week with a white lacy studded dress, her terribly flattering bob, and her co-host George Kotsiopoulos in a bright turquoise blazer. We didn't love the played-out, plastic-with-black-tips pumps Rancic wore, but we resisted the chance to make a citizen's arrest because to do so would've meant interrupting Rancic's conversation with seatmate Heidi Klum, and we didn't want to get auf'd from the venue.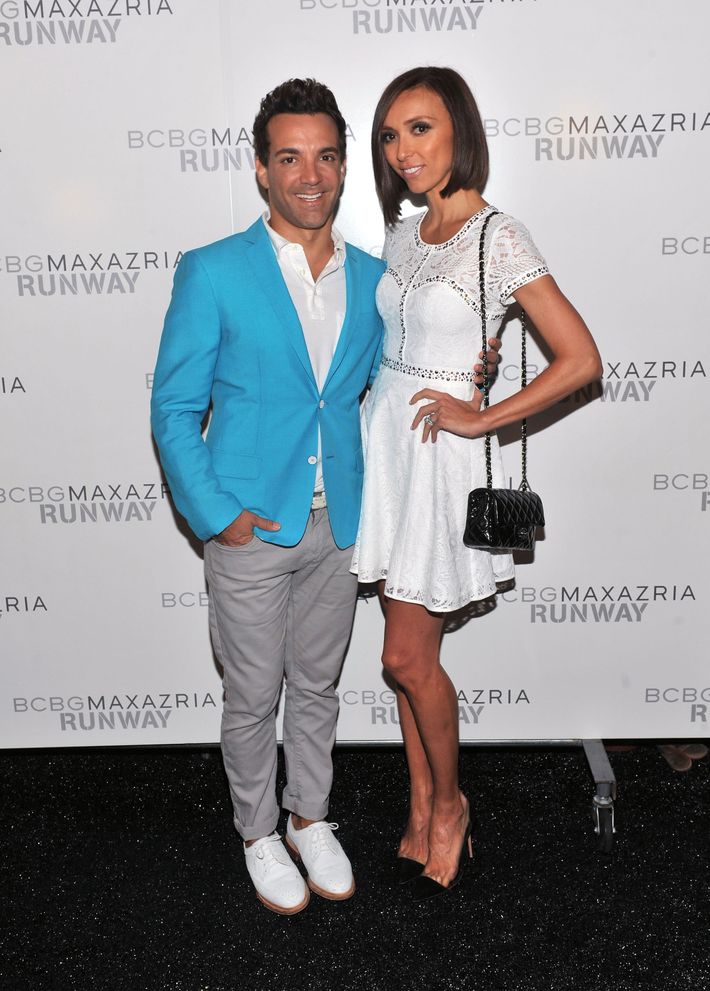 Klum looked relaxed (and covered up, which for her feels unusual) in a flowing sleeveless top and pants that all totally worked on her, because she is Heidi Klum. But we would've loved to see Giuliana slap some cuffs on stylist June Ambrose, who had on a frankly ugly skirt that turned sheer and floaty at mid-thigh.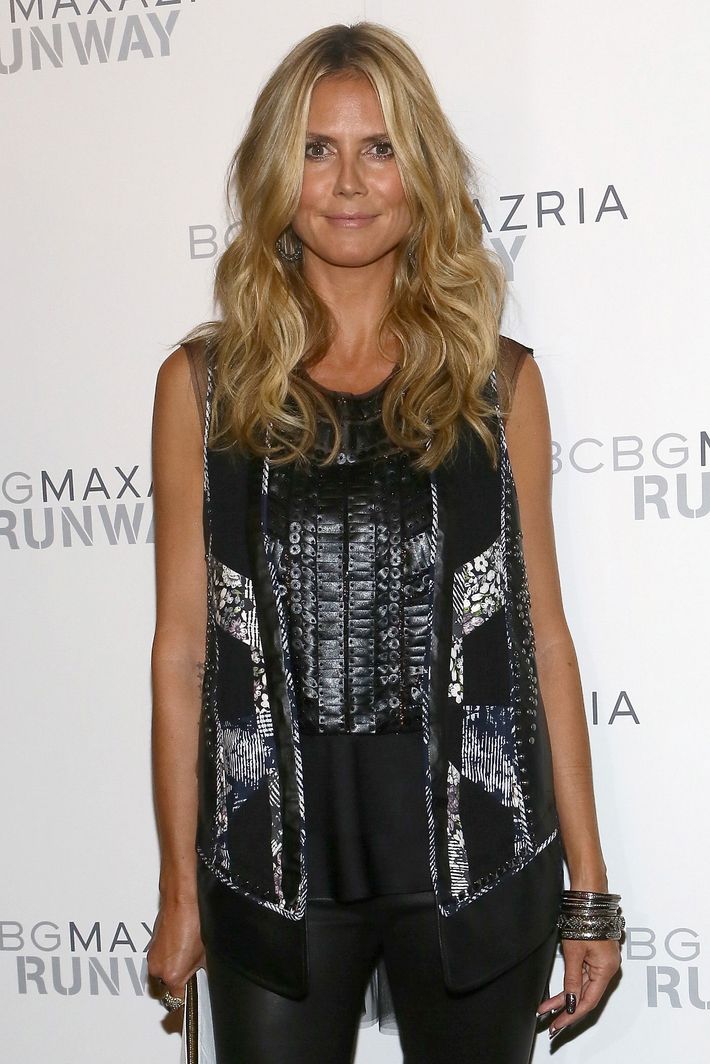 Giuliana also could have issued a minor citation to Selita Ebanks down the way: The model wore a complicated short dress that sure looked sheer over her thighs as she sat, along with some aggressive over-the-knee boots, a leather ball cap, and body language that suggested she did not want to be engaged on this particular morning. Estelle, next to her, was much cheerier, as was Lauriana Mae, who earned the first "Hey, Does Anyone Know Who That Is? No? Damn" title of the season (she is a singer; thanks, Internet!). Mae, clad in an orange frock with cutouts, rocked a large platinum bouffant, which we always appreciate at such an early hour. Or any hour.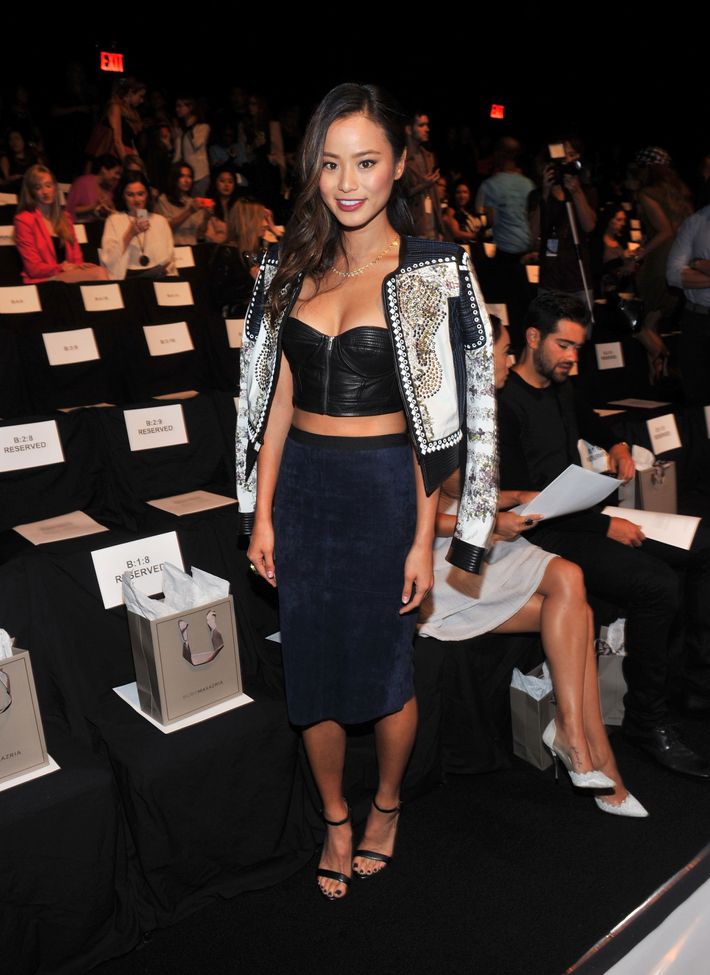 Jesse Metcalfe from Dallas gave the front row a little testosterone, and Olivia Palermo gave it good accessories. (Seriously, how does she do that all the time? Does she have a job? Is that her job?) But the person who gave it the most cheer was actress Jamie Chung (Once Upon a Time). We admittedly didn't love the black bustier and skirt she wore — girlfriend is both tiny and reportedly training for a marathon, yet the skirt was somehow still too tight and pinchy on her frame — but we'll let her off with just a warning because of what her main style tip was: "Dress like a lady," we heard her say. "Especially with all the see-through stuff that's out there … I mean, if my mom can see my bra, that's not a good thing." A hundred points to you, Ms. Chung, for being the only person in showbiz to say that out loud. Giuliana, please give her a Get Out of Jail Free card.