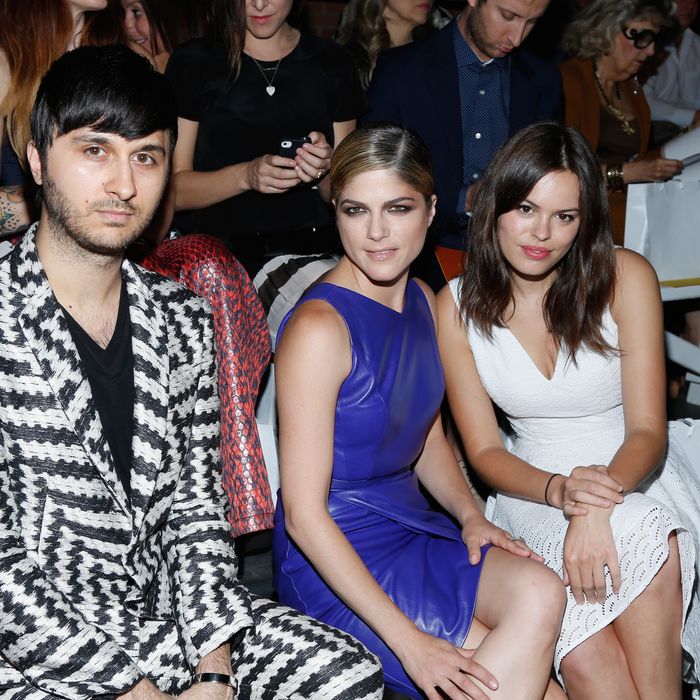 Photo: Cindy Ord/Getty Images
The perpetually steamy venue where Christian Siriano holds his show was a particular sweatstorm for us on Saturday, which is why we were so impressed to see Selma Blair wearing leather yet staying totally dry. Maybe making out with Sarah Michelle Gellar blunts a person's sweat glands, meaning Selma and Freddie Prinze Jr. must save a ton on deodorant.
Blair's purple leather dress — hotbox or not — was smashing on her, but she remembered a few times when she wasn't so lucky. "I seem to have tucked my shirt into my underwear at one point, and it was documented in a photo," she said. "And the nineties were pretty bad for everyone. Boxy kimono jackets? I thought they looked great at the time, but no. Those don't work on me." Blair said she didn't have too many red-carpet moments from the past that make her want to die inside, and credited her mom with that: "She taught me, 'Don't wear anything you wouldn't still wear in ten years,' so I don't have anything THAT atrocious," she said. "Of course, that means you'll find something." Maybe, but it's not like we don't have some stirrup-pantsed skeletons in our closets, too. The eighties and nineties tricked us all.
She did say the items she longs to wear again are the Chanel dresses she had custom-made for her wedding by Karl Lagerfeld — whom she said is a dear friend, but not one she sees anymore because he's too busy being Karl Lagerfeld and having dolls made of him and whatnot. When we confessed how deeply we want one, she widened her eyes and said, "ME TOO. My son has a Marc Jacobs doll, though. I bought it at his store, and my son loves it. He carries it everywhere and always says, 'Where's my Marc? I want my Marc!'" Sounds like Mini Marc needs a Little Lagerfeld to be his buddy. Karl, hook a sister up.
The other excitement was reserved for Lindsey Gort, who appears on Carrie Diaries this season as a younger Samantha Jones. Gort said she was surprised by the number of comments about her resemblance to Kim Cattrall. "I'd never heard that in the past, but even my parents are like, 'Oh, yeah, I see it now,'" she said. "And a lot of our crew also worked on Sex and the City, and my first week they would come up to me and say, 'It is crazy how much you act like her, from little things like the way you move your hands and your eyebrows, to the way you say certain words.'" Still, Gort said she's been encouraged to put her own spin on the character rather than be a carbon copy, but that fans will still see a through line. "It's all there. And my second day was a naked day. Just pasties and underwear," she grinned. "Samantha wouldn't be ashamed, though, so I just went for it. I had never done that before. For someone like me who was never very revealing in real life, it was liberating. Everyone should try it. Everyone walk around in pasties and underwear for a day in front of strangers." We briefly considered it right then — it was hot enough in there that this sounded not only feasible but like a miracle solution. In the end, though, we simply couldn't inflict any more trauma on Selma Blair than her flashback to Underweargate already caused. She needs all her faculties to make Little Lagerfeld happen.
For more from the Fug Girls, visit their blog, here.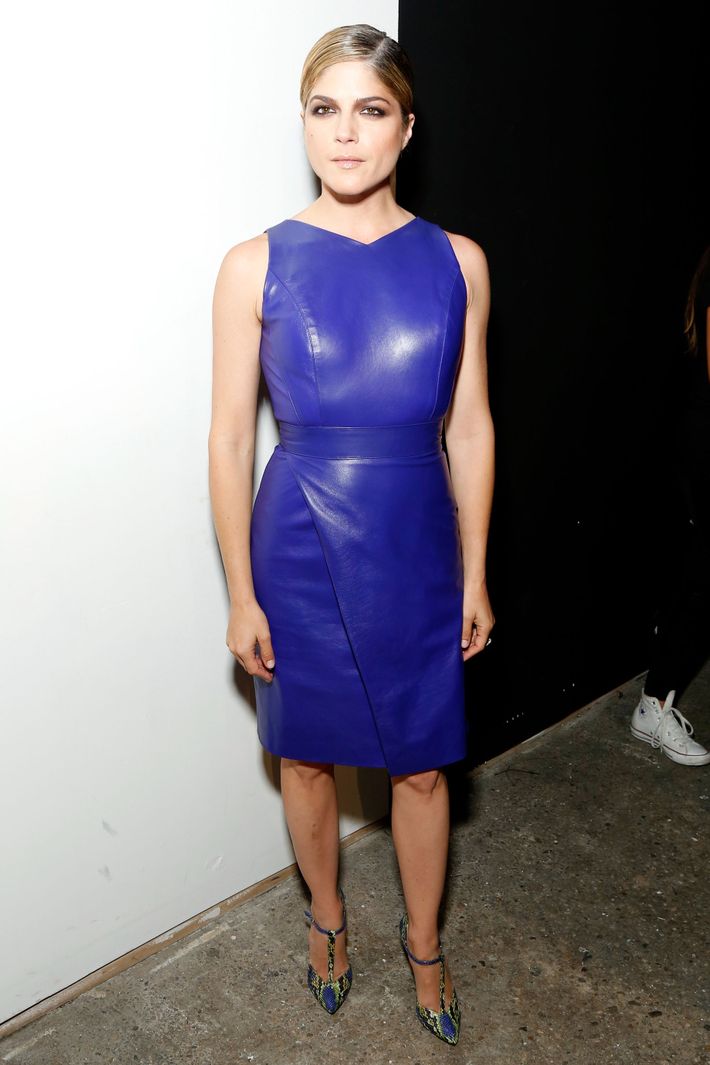 Selma Blair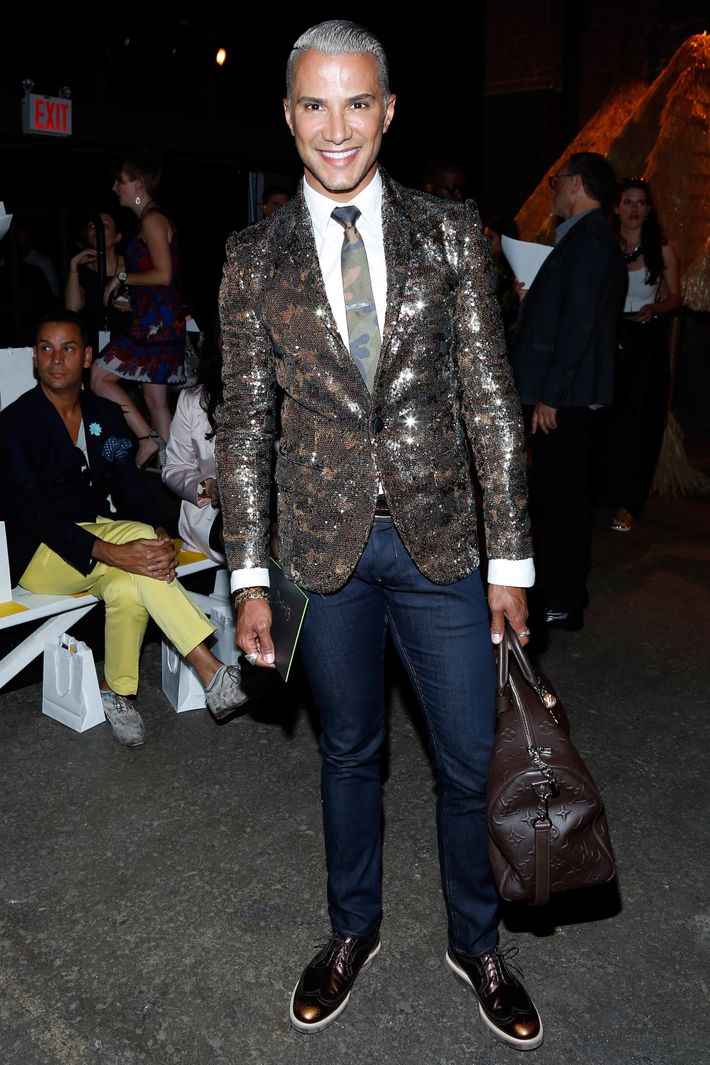 Jay Manuel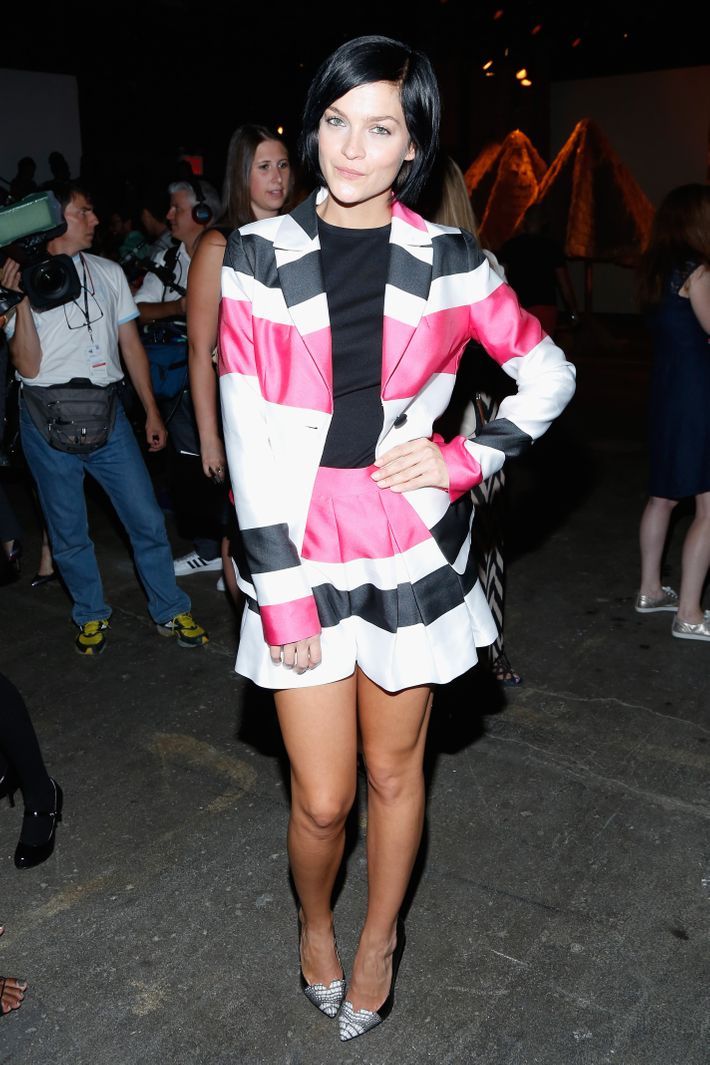 Leigh Lezark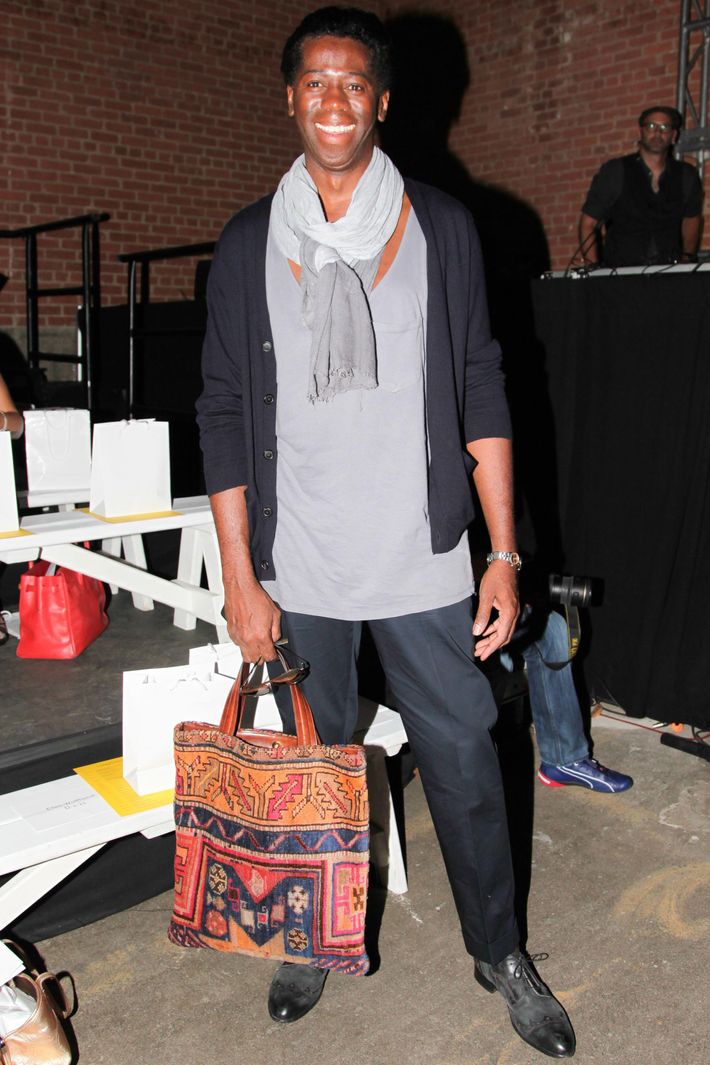 J. Alexander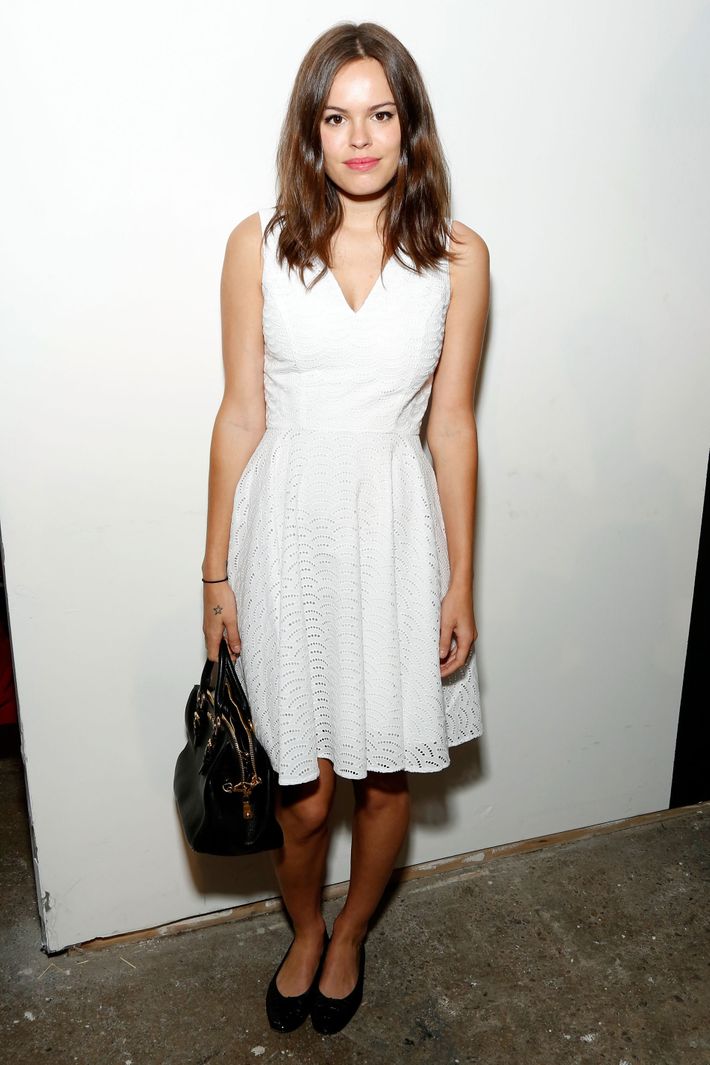 Atlanta de Cadenet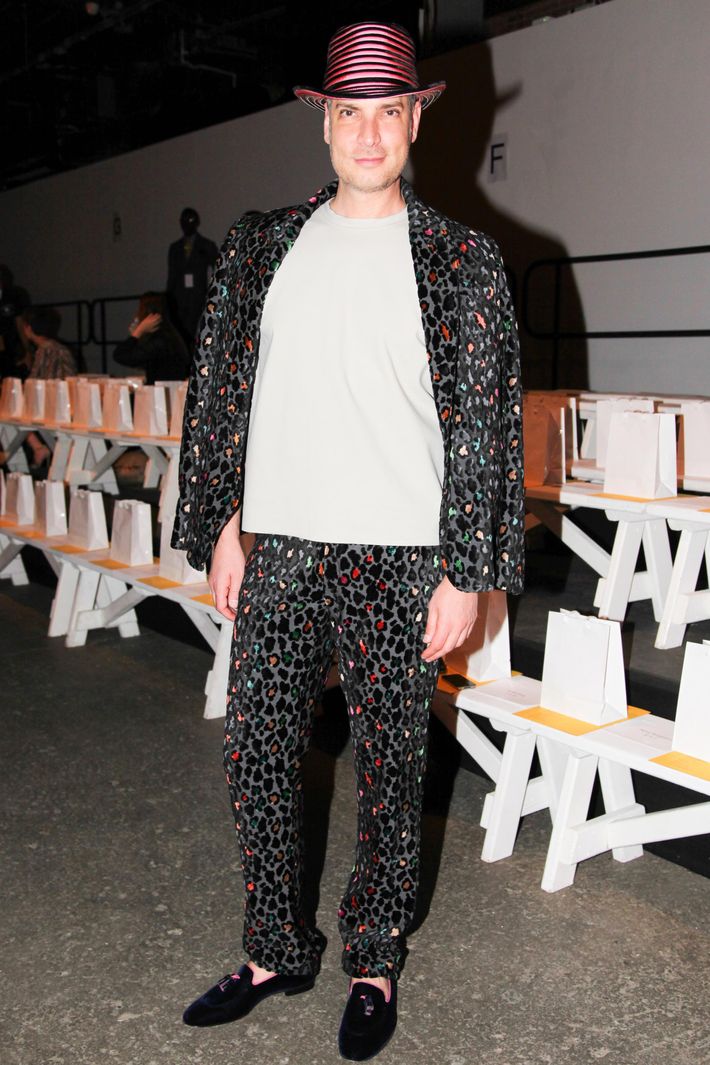 Cameron Silver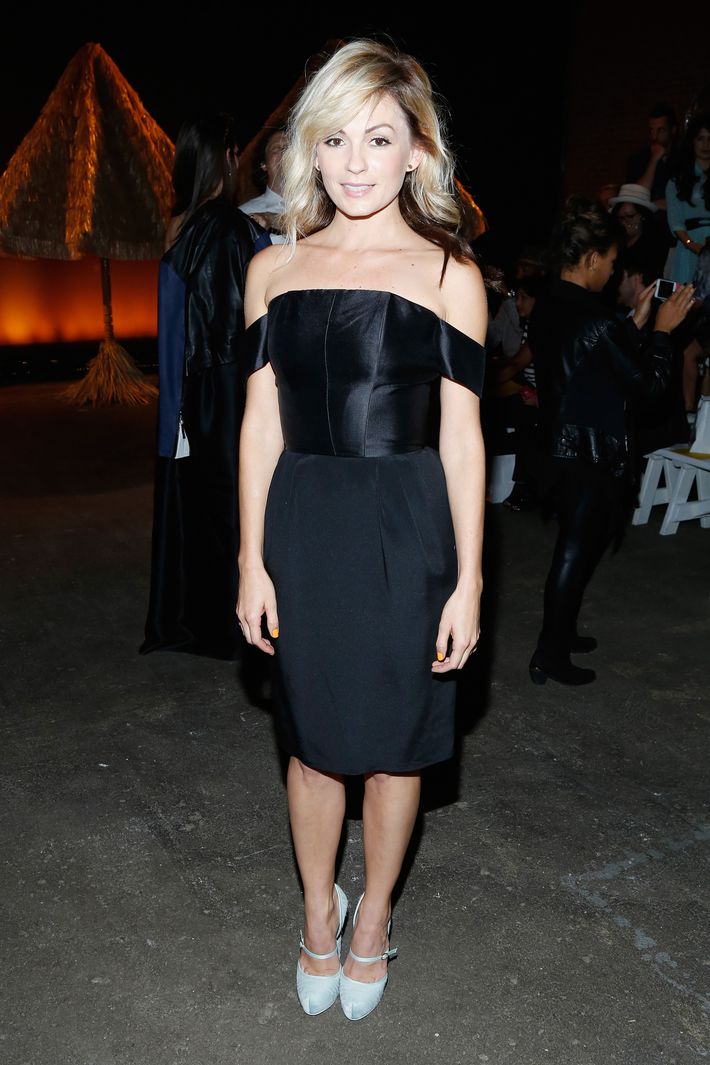 Lindsey Gort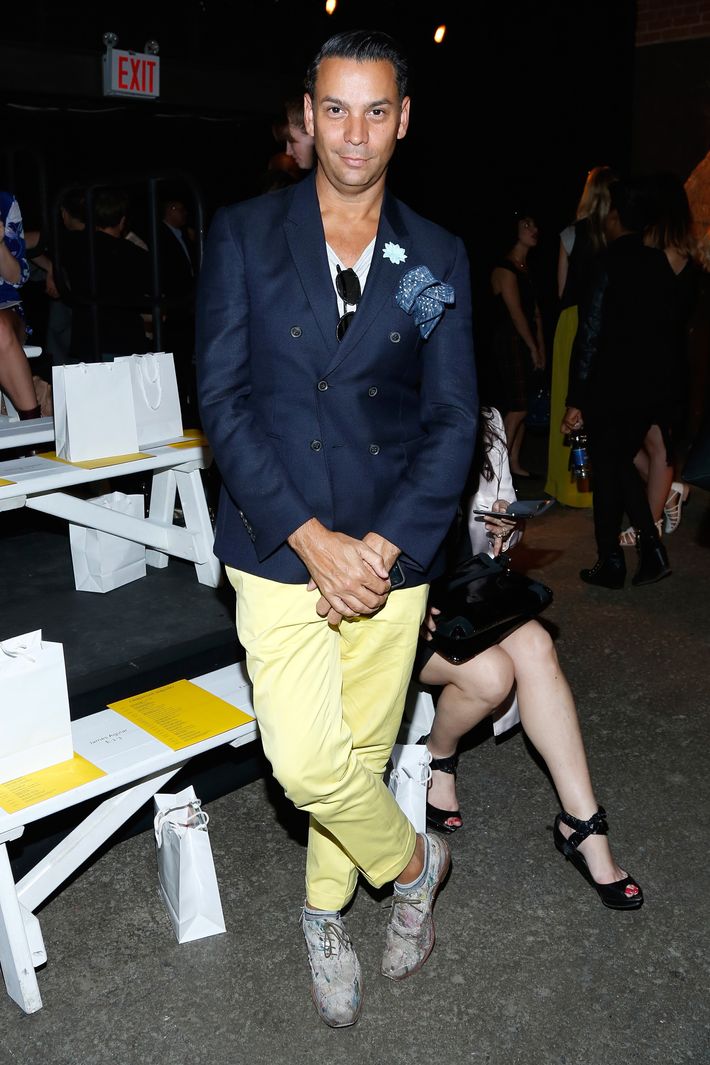 James Aguiar