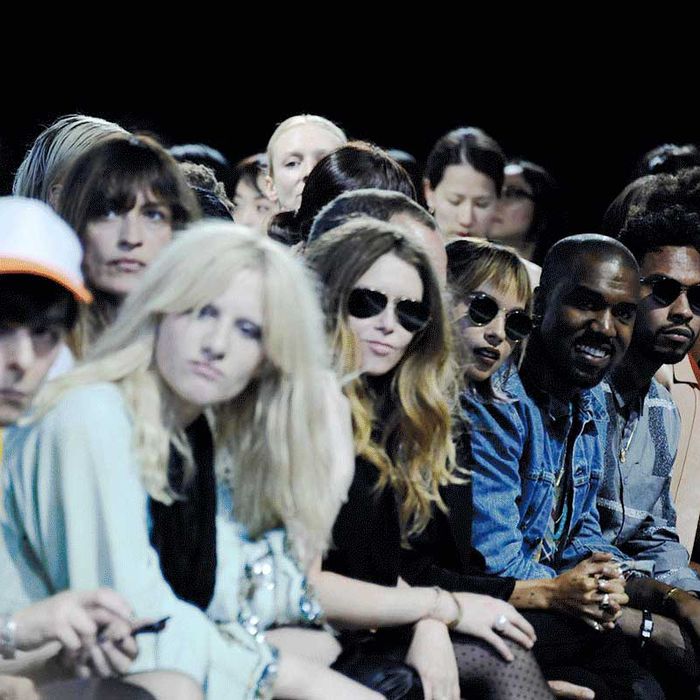 Front row at Alexander Wang.
Photo: Clint Spaulding
Day three of New York Fashion Week brought Alexander Wang's collection, which delighted guest Kanye West so much that he downright beamed as a model walked by in a pink pleated mini and tan trenchcoat. Look at that smile! And he hadn't even seen Wang's logo mittens yet.
Meanwhile, Bill Cunningham had the sidewalk outside Wang's show on lockdown.
Earlier in the day, Prabal Gurung's colorful models carried out their runway choreography without a hitch.
A particularly impressive feat, given all those blinding camera flashes. And look, there's Karlie on the right, towering over everyone.
She threw us a wink during the show before sneaking back to her apartment for a much-needed hot shower.
And finally, a view of the front row, with Caroline Issa, Elettra Wiedemann, and Maggie Betts smooshed together like a Prabal-clad sandwich.