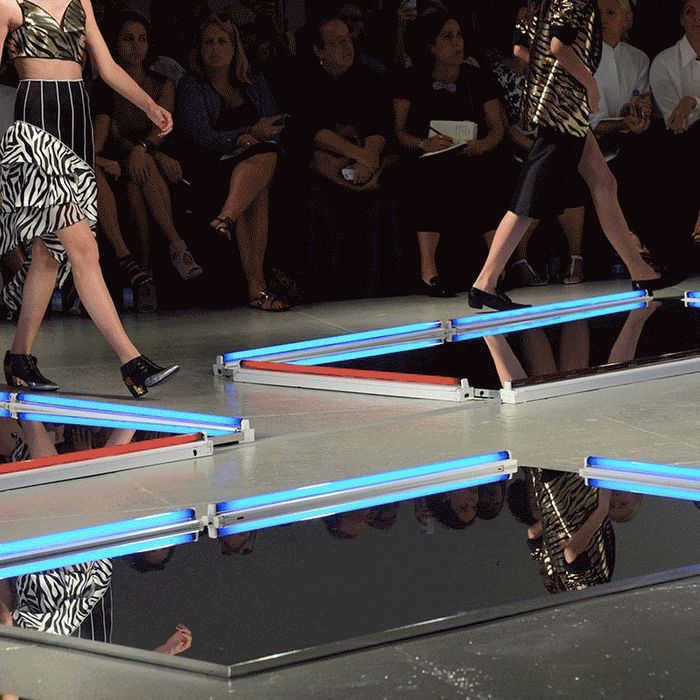 The Rodarte sisters provided yet another mesmerizing feast of neon lights on the runway (which we also captured in GIF form last season) to spotlight their high-end "cholo"-wear. They teamed up with producer Alex de Betak to create the Tron-esque, futuristic runway.
The models expertly crisscrossed paths, with the help of bright lights and those gorgeous metallic shoes.
Over at Wes Gordon, a stream of models ambled out to close the show. Simplicity at its best.
And now we leave you with the image of a model fiddling with her necklace backstage. Oh, those nerves!